What's on in the capital of culture this winter?
By Henry Shaftoe
Boitaclous and beyond: cultural treats in Perpignan this winter.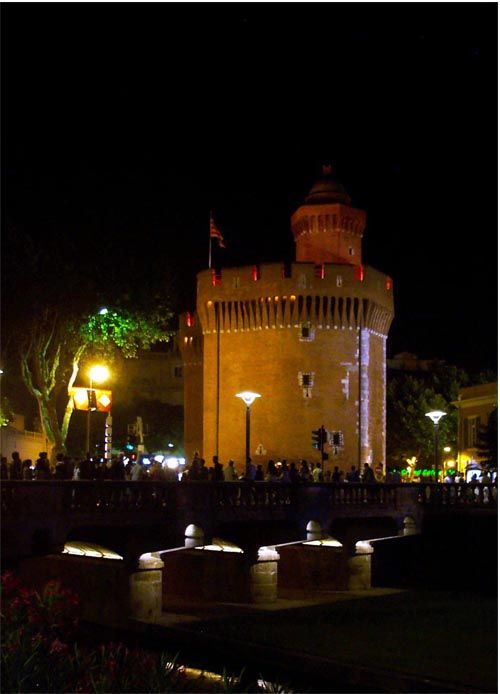 Once more, Perpignan proves that it can punch well above its weight culturally, with a winter feast of shows.
First up, the oddly-named "Boitaclous" (box of nails?) season of entertainment, runs the gamut from the great ballet Swan Lake danced by the Ballet Impérial de Moscou on 14 January 2015 to modern French crooner Dany Brillant performing an eclectic fusion of 50's rock, mambo and catchy Cuban cha cha cha on 3 February 2015 , with loads more in-between.
Slightly more low-brow (but not lower quality) than the performance season at the Theatre de l'Archipel), "Boitaclous" shows are mostly, but not exclusively, at the well appointed Palais des Congrès in Perpignan. (www.boitaclous.com or pick up a brochure at Tourist Information offices)
And don't forget that the more youthfully orientated Elmediator venue on Avenue General Leclerc insists that "we are all party animals" by promoting a series of DJ and rap events throughout the winter.
If you prefer your entertainment projected rather than "live", Perpignan has two fine cinema venues where you can watch films in "versions originales" (ie: not dubbed into French). So, if the film is British or American you will be able to hear English spoken at the same time as brushing up your French by reading the subtitles. The venues where you can do this are: Cinema Castillet on Boulevard Wilson ( www.cine-movida.com ; not to be confused with the out-of-town Mega Castillet) and the lesser known Institut Jean Vigo, within the arts complex know as Arsenal, near the Palais des Rois De Majorque (www.inst-jeanvigo.eu ). This latter venue is a real gem: a boutique cinema run by enthusiasts, showing classic films from all over the world.
So, just because it's winter, there is no need to be a couch potato, with culturally vibrant Perpignan offering a rich variety of treats.