by Katja Willemsen
A chic Parisienne, Françoise never expected to find herself living on a South African game reserve. But when she fell in love with renowned conservationist Lawrence Anthony her life took an unexpected turn. Lawrence died in 2012 and how Francoise survived and the Thula Thula herd thrived is beautifully described in this charming, funny and poignant book.
An Elephant in My Kitchen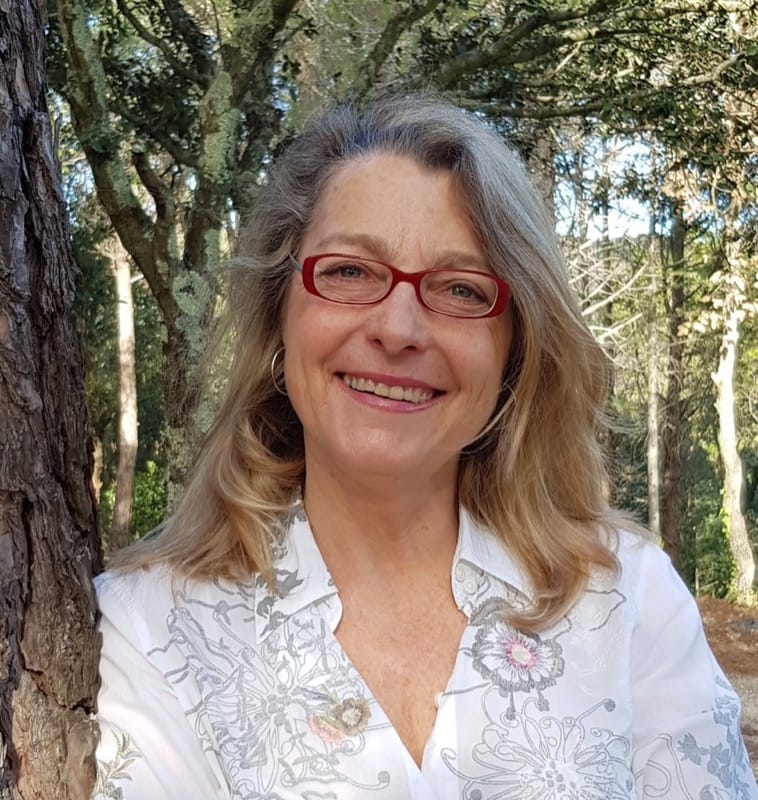 Keep an eye on Katja's WEBSITE where she'll post updates on when An Elephant in my Kitchen is available in other languages. (Visitez son site web pour la traduction en Français qui va bientôt paraitre).
Interview with the author
How does someone living in a tiny hamlet in the P-O come to write a book about elephants?
I fell in love with elephants while growing up in South Africa. They're amazing animals – sentient, clever and emotional. When Françoise Malby-Anthony asked me to write her memoirs about life in the African bush, I jumped at the chance!
She's a Frenchwoman from Montpellier who, along with her husband Lawrence, rescued a herd of elephants that was on the verge of being shot for "going rogue".
The book picks up after Lawrence died of a heart attack in 2012 and Françoise found herself alone and having to cope with poaching attacks, money problems and the macho attitude of the wildlife conservation world. She more than survived, and even built an orphanage for rhino calves whose mums have been slaughtered for their horns.
The title is intriguing. Tell me more.
Elephant females are superb mothers and would never abandon a newborn calf so when Françoise discovered a baby elephant running around her garden, it was a code-red disaster. She managed to coax the little thing into her kitchen while the rangers scoured the game reserve for her mother.
These men are fearless because believe me, driving up to a four-ton elephant whose baby you have in the back of your 4×4 borders on madness!
I think you need a touch of craziness to live in the middle of nowhere to look after elephants and rhino orphans as Françoise does.
You live in the middle of nowhere too don't you, Katja?
I guess a tiny hamlet in the Pyrenees is pretty much the French equivalent of living out in the sticks in Africa. Whenever I have writer's block, I take a stroll amongst the oaks on our property and boom, the ideas flow. The Pyrenees-Orientales is heaven for creativity!
It's no surprise that this amazing book has already gone international and is currently being translated into French and German! How do you feel about that?
It's thrilling to see my name on a book that's available from Vancouver to Sydney. I moved to the P.O. to write and it was the best thing I ever did!