A beautiful city with the odd imperfection to render it just perfect
With Simon Newman
---
The city of Montpellier is consistently voted one of the top places to live in France – by no less than the French themselves. Close to the Mediterranean it has glorious baroque architecture, a lovely old quarter, chic shopping, plenty of cultural hotspots and no end of eclectically inspired restaurants. And the good news for visitors is that it's scale can be done justice to even on a day trip.
---
With Europe's oldest university, students are in great evidence wherever you go, doing what students do best – lounging, leaning, larking, flirting, texting, tweeting, meeting, eating and very possibly studying.
The city is also home to several hi-tech companies (like Dell Computers) dominated by youthful employees. This generational bias ensures the city feels alive and energetic at every turn – a vibe all ages can tap into and feel rejuvenated.
Around fifteen years ago Montpellier introduced trolley- trams to the city centre as a part of its eco-friendly 38 transport policy.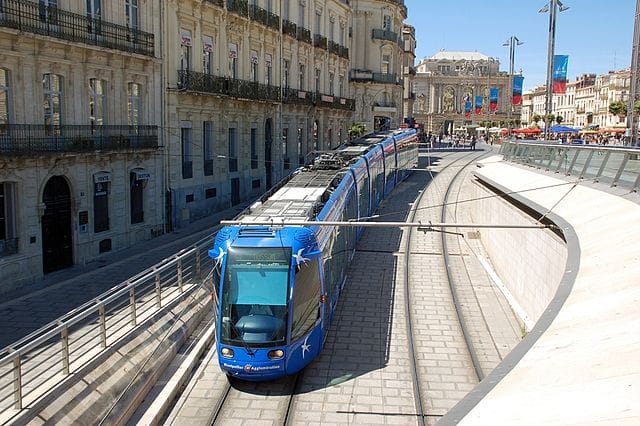 Colour coded for different routes (some are vibrantly multi-floraled) and carrying a quarter of a million people a day, they're regular and cheap, going as far as the Etang de L'Orat Pérols eight kilometres away.
Bicycle rental is also encouraged, with a convenient pick up/drop off scheme in place throughout the city. Bike theft though, both in part and in whole, is endemic with sad remains of velos-that-were left forlornly chained to lampposts all over the city.
Whilst the Polygone shopping mall provides plenty of retail therapy, it's yawningly predictable – you could be anywhere.
Far more uplifting is the city's old quarter, with quirky little shops so specialist that you wonder how on earth they make a living. One I saw sold only white blouses, its display window consisting of nothing else. Another, an old- fashioned wig and hair-piece shop, had its wares displayed on macabre model heads of differing 'skin' colours, all cracked and faded – unsettling to behold but compelling viewing!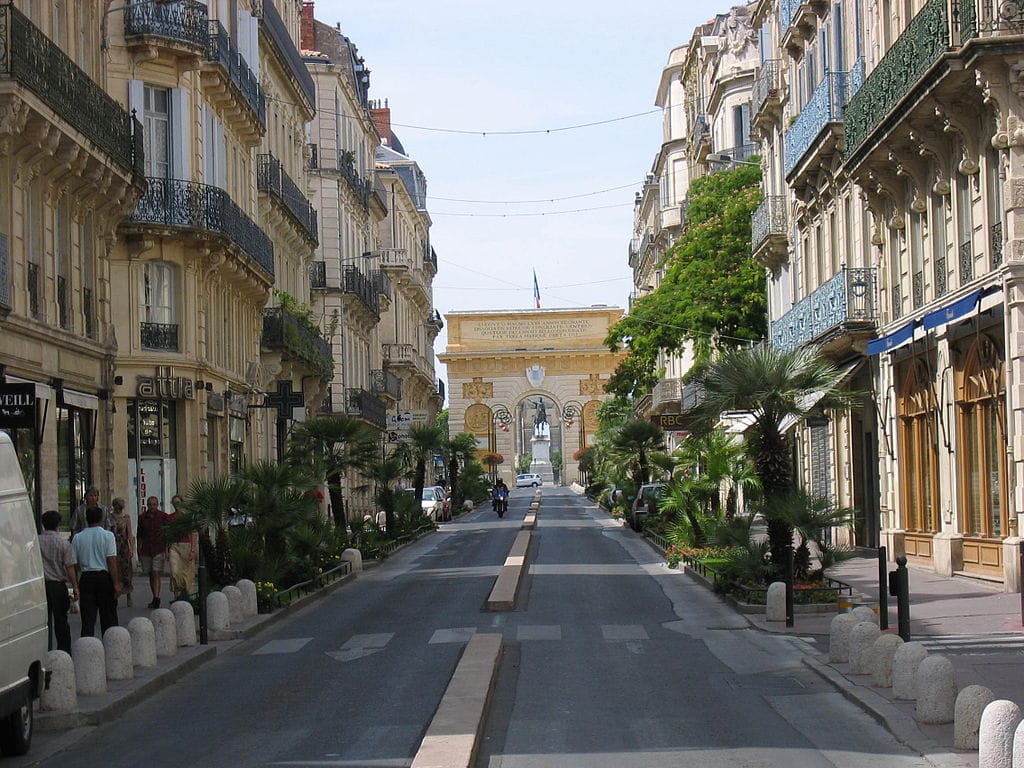 However the old quarter mostly consists of elegant boutiques, inviting delis, bijou art galleries and tasteful interior furnishers.
As you'd expect, eateries of all cuisines are plentiful and if Morrocan's your thing, Les Jardins de Marrakech gets consistently good ratings on the blogs.
According to Montpellier's tourist guide, a must-see (as well as the celebrated and refurbished Musée Fabre) is the modern, controversial and costly Corum opera house, at the end of a long, wind swept park area off the Place de la Comédie. Covered in slabs of pink marble, it was the subject of political debate in the 1980s.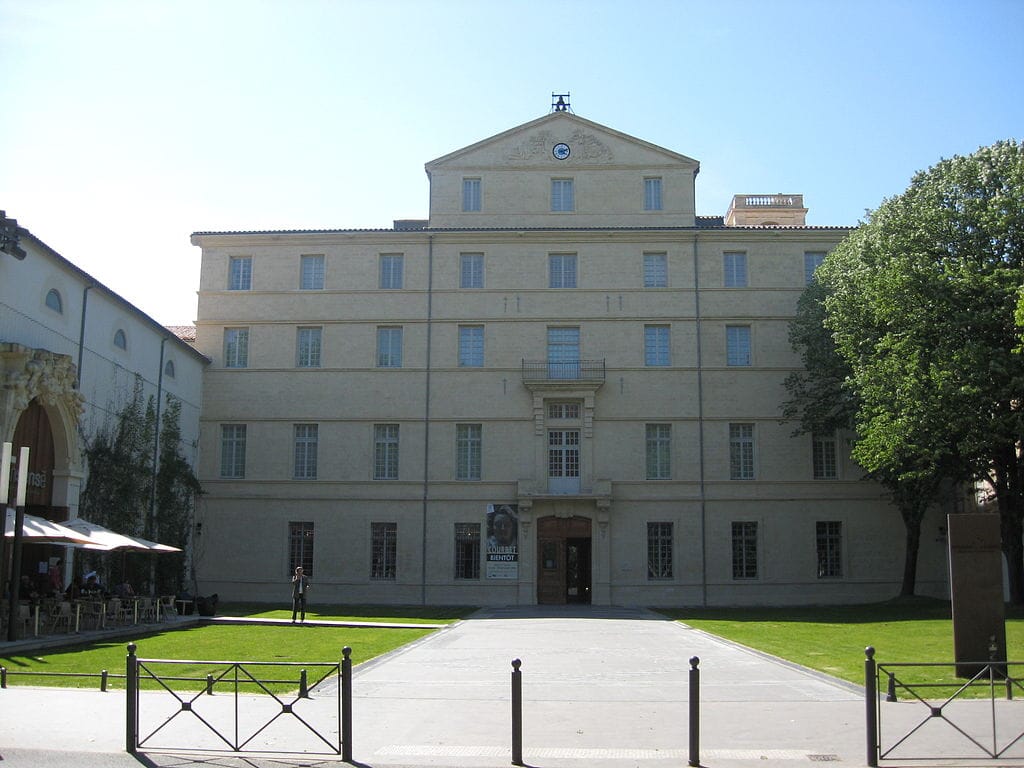 When I finally got there, I thought, "Right, I've found the car park, where's the actual opera house then? Oh, right. This is it." It's a shame because the delightful baroque architecture that dominates this city (minaret-style rooftops are in abundance too) is a joy to behold and a more dramatic, contemporary counterpoint would have worked a treat, though to be fair, this rather bland building is spectacular once inside.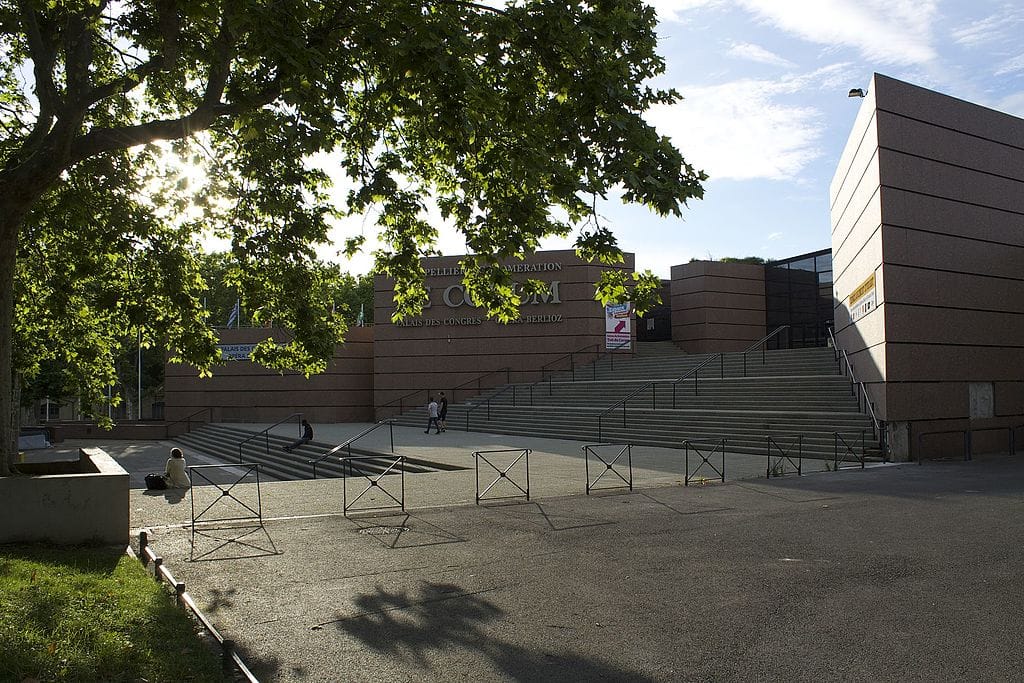 A trip to Montpellier is a recharge for the soul. It's a feel-good, dynamic and elegant city eminently do-able in a day from most corners of the PO. Go on, make the effort.
Getting there :
Drive – park and ride from the Odesséum car park, J29 on the A9. Costs 4 Euros and includes 2 tram tickets.
Train -Fast, though not especially frequent, from Perpignan. 1hr 50mins, from 38 Euros return. Be aware on arrival there can be aggressive begging around Montpellier's Gare St Roch concourse.
Coach -Get a group together and hire a coach +driver from 15 Euros a head return, drop off in city centre. Check out Argelès Tourisme for deals.
Also to look out for…..
The mikve, ritual Jewish bath, dating back to the 12th century, one of few in Europe.
The Rue du Bras de Fer, typical of medieval Montpellier.
The Jardin des plantes, oldest botanical garden in France, founded in 1593
La Serre Amazonienne, a tropical rain forest greenhouse
The 14th-century Saint Pierre Cathedral
The Porte du Peyrou, triumphal arch built at the end of the 17th century
The Tour des Pins, the last of 25 towers that used to make up the city's medieval walls, built around 1200.
.