Tentatively out and about with Tony Goodman
Burns Night
Possessing some Scotch blood, we try to mark Burns Night somehow, no matter where we are. After last year's rather disappointing attempt to capture a haggis, this year we secured the services of a large boudin montagne, locally-sourced, small fresh parsnips and potatoes from Place Belgique's Sunday market. Simmering the boudin in plenty of chicken stock saw it assume the colour and consistency of the real thing. Next year it may be accompanied by local French scotch.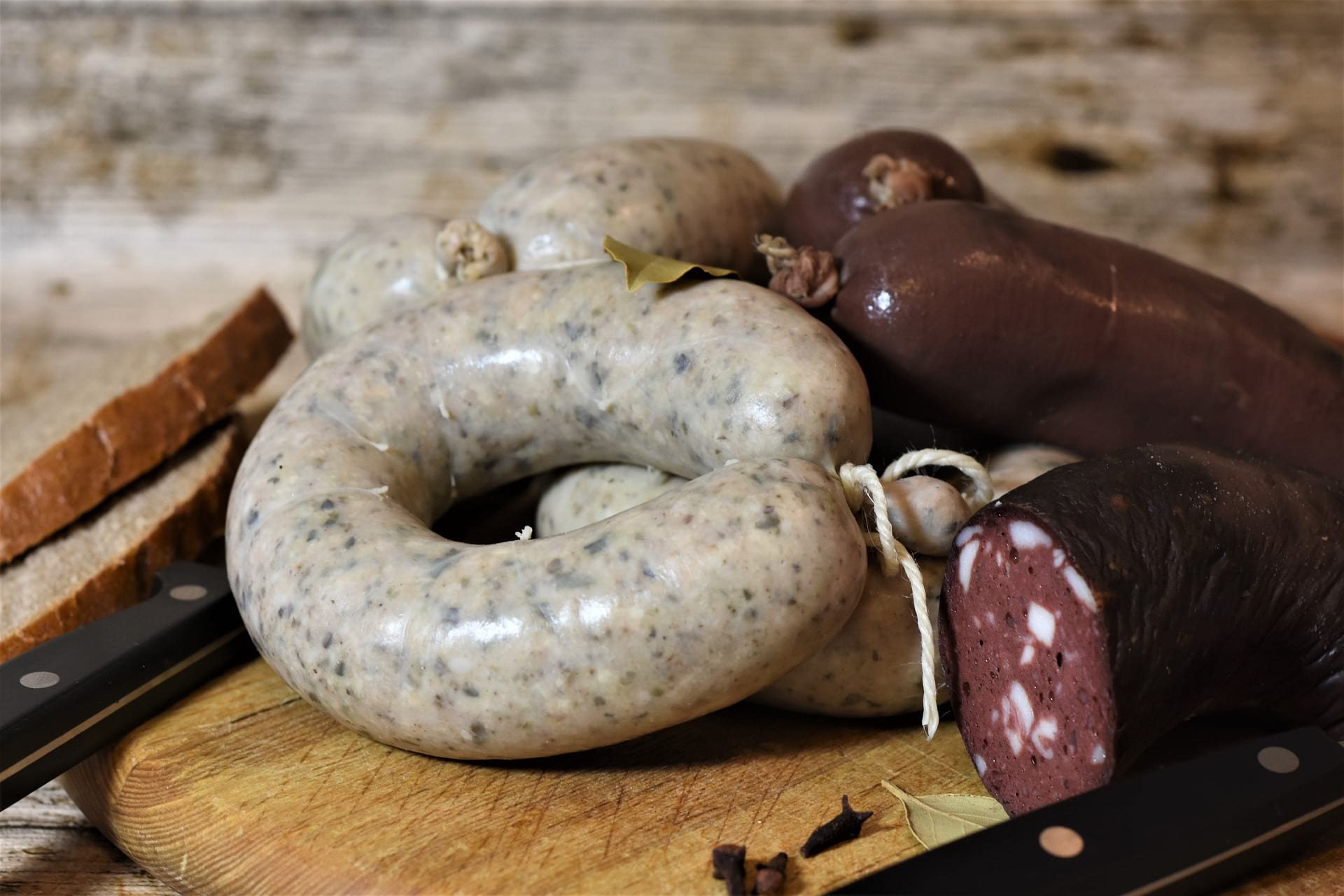 Music
Ella Fitzgerald was a genuine superstar. Her performance at the 1975 Montreux Jazz Festival where she was accompanied by Tommy Flanagan Trio is the stuff of legends. Arte Concert have available almost an hour of her performance.
Festival le Printemps de l'Aspres
The festival, one of the region's best, is on track for May. Subject to all rules, regulations and requirements of course. Plenty of five star performances under the stars among the vines.
Yves et Odile have been organizing these festivals for almost 20 years. Musicians themselves, the running list of talent keen to come and perform is always world class. It's expected the program will be the same as the cancelled 2020 festival.
Tickets prices as always are as lean as possible thanks to support from local wine producers and authorities.
To get the latest news and be ahead of the rest consider becoming an adherent for 15€.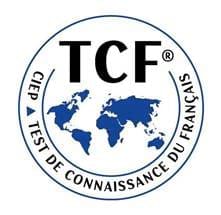 Grapes, vines and wines
Bijou producers are finding it a challenge to sell their wine, given that local restaurants are their usual outlet. Following up on an invitation, we found ourselves walking the vines and talking wines at Mas Sors in Laroque des Albères.
Perched above the plains, its intriguing and very approachable wines have received high praise from Jancis Robinson.
The oaked Bad Old Boar is a glorious ruby red, plenty of syrah pepper and unmistakable southern French tannins. The unoaked Bad Boar really allows the fruit to shine and background hints of vanilla to come forward. Both perfect for a 30 day entrecôte!
Volumes are small, only available at the cellar door. Visits are by appointment, Eva speaks perfect English. Call 06 26 90 13 59 for more details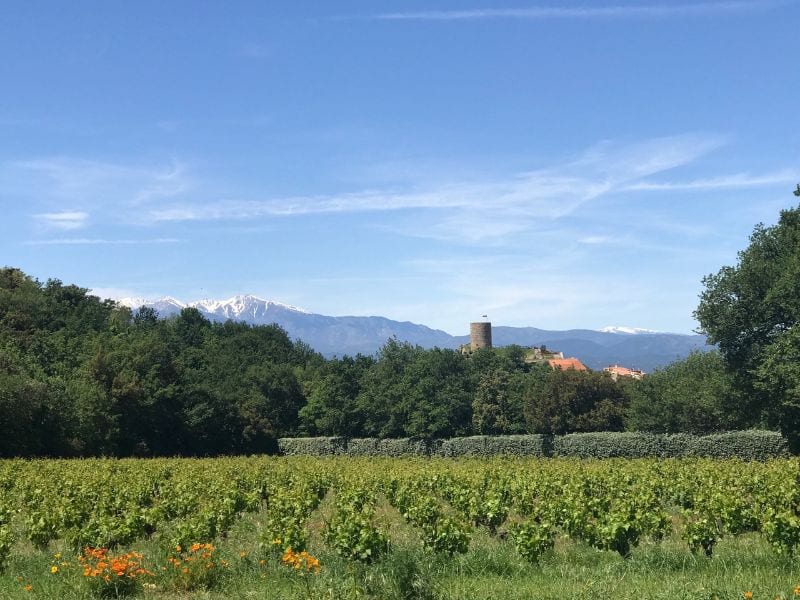 Crêpes
The most essential item is a 10 inch non-stick pan.
Sift 100 grams of plain flour into a large mixing bowl. Add a good pinch of salt, around a tablespoon of sugar and mix well.
Create a well and add two large eggs and mix for a minute or so then slowly add milk until you have a thin lump free batter.
Rub the pan very lightly with butter, for the taste. Warm the pan and cover the base with a thin layer of batter. The batter will cook almost immediately, flip it over for a minute of so then slide the pancake out and repeat. Don't let the pan get too hot. You should get eight to ten thin crêpe style pancakes.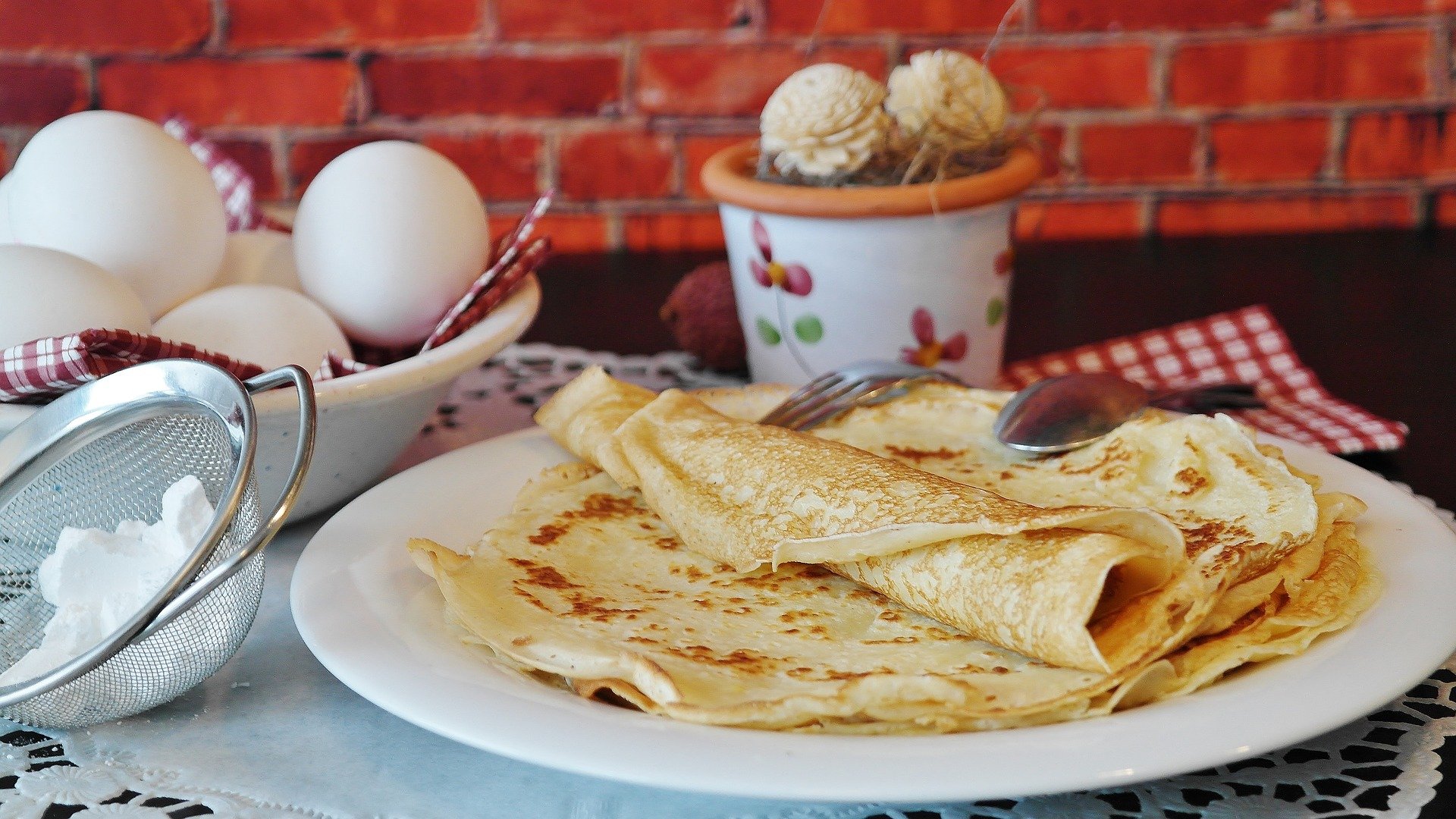 Spiritual guidance
Thank you for the response for information on French scotch whisky. I received some quite useful comments, much appreciated.