New rules for travel between UK and France
Today, Thursday 16th December, the French government have communicated the following press release to media outlets. More information will follow over the course of today.
The [sqaure brackets] are our notes.
Press release from Matignon
Original available in French here.
In response to the extremely rapid spread of the Omicron variant in the UK, the [French] Government is reinstating compelling reasons for travel to and from the UK, and strengthening the requirement for testing on departure and arrival.
In the UK Government's own words, the UK is facing a "tidal wave" of the Omicron variant in the coming days. Therefore, from this Saturday morning [18th December] at 00:00, the following rules will apply for travel between the UK and France:
Compelling reasons for travel to and from the UK are required for both unvaccinated and vaccinated individuals.
These reasons are listed [below, translated by us]. They will not allow travel for tourism or business purposes. However, these compelling reasons will not apply to French nationals and their spouses and children who will still be able to travel to France.
Vaccinated persons will be required to present a negative test (PCR or TAG) less than 24 hours old on departure, which is equivalent to an alignment with the rules already in force for non-vaccinated persons.
Obligation for all travellers from the UK to register, prior to their trip, on a digital platform allowing them to enter the address of their stay in France. This platform will make it possible to generate prefectoral decrees requiring all travellers, whether unvaccinated or vaccinated, to be isolated in the place of their choice.
This isolation obligation can be lifted after 48 hours, provided that a negative test (PCR or TAG) can be demonstrated.
Controls will be organised to ensure the proper implementation of these measures.
The Government also calls on travellers who had planned to go to the UK to postpone their trip.
Compelling reasons accepted for travel from UK to France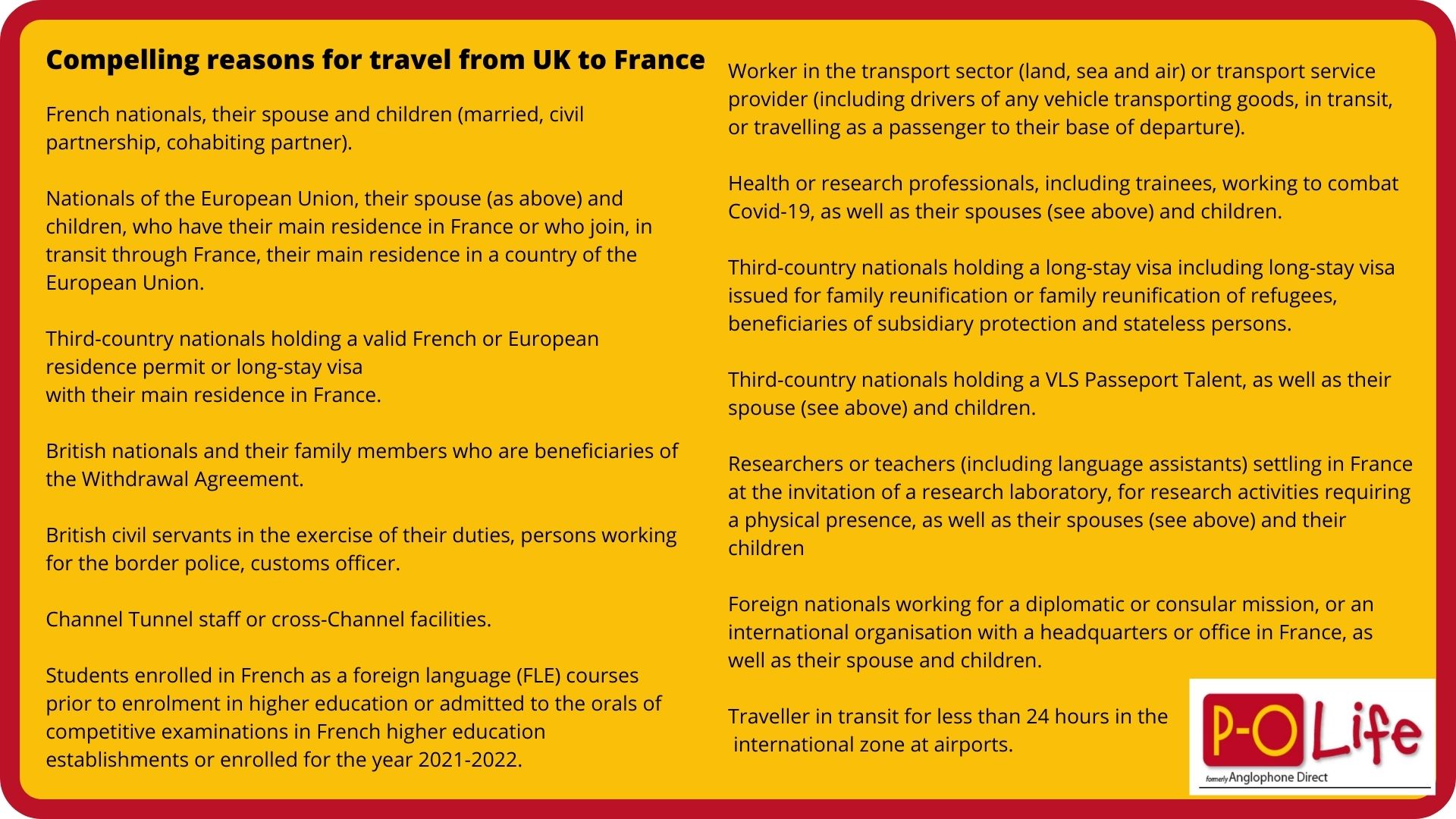 Compelling reasons accepted for travel from France to UK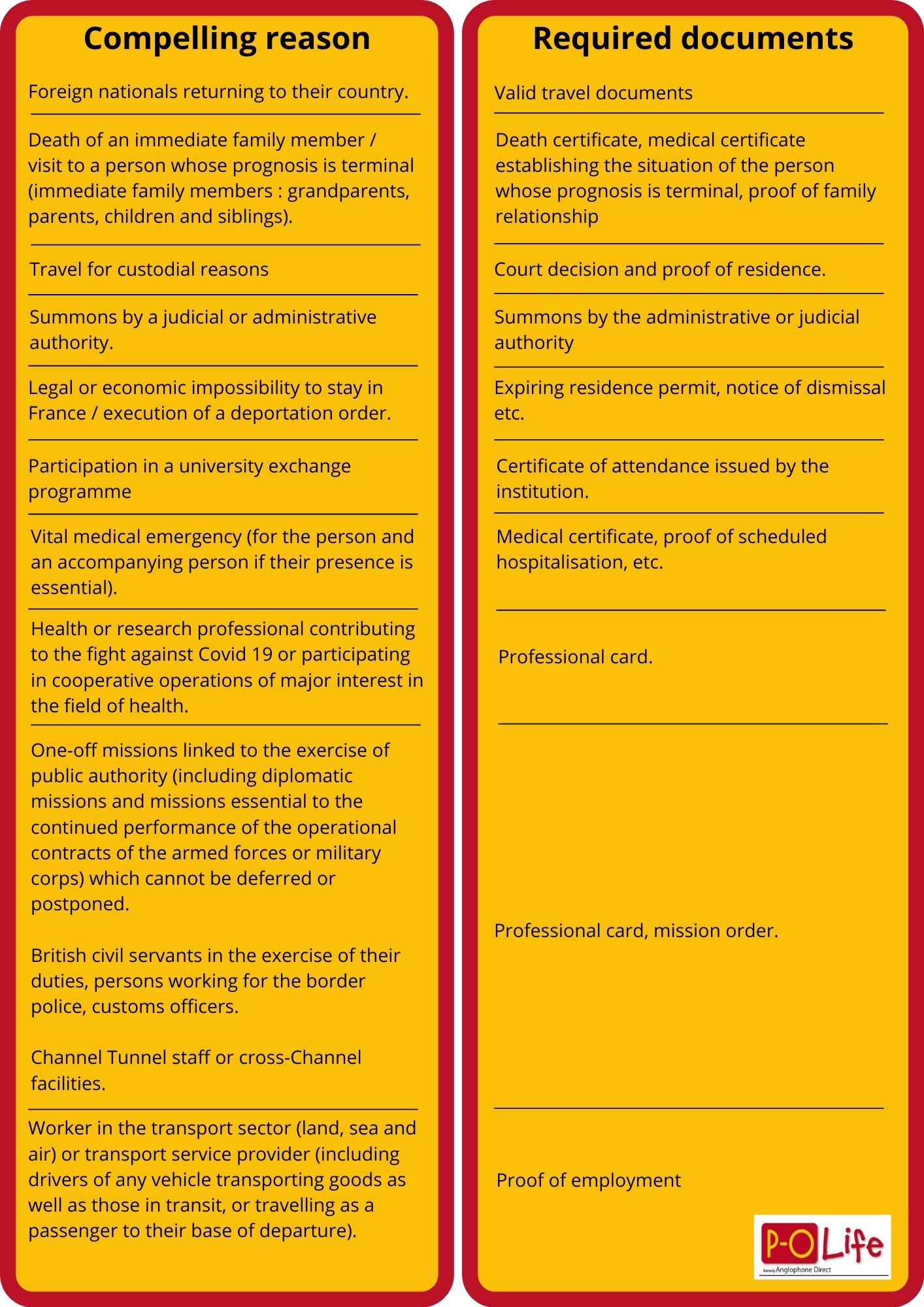 Click here to read original French document. You can also read latest updates on the British Government website here.