Food for Thought with Suzanne Dunaway
Moules, two ways
The moules and oysters in France are sweet and succulent and above all, one knows where they come from! They are regulated by the government and checked for purity before being released to purveyors, fish markets and restaurants. Our rather grand fish market in Port-Vendres, just 2km away from us, had an oyster Happy Hour complete with a glass of wine on every last Sunday of the month, but it has not started up again because of the pandemic.
Many of the expats around here along with a variety of French locals gathered for a very convivial hour, segueing often into more oysters and certainly more vino! Let's hope this tradition starts up again when safe.
I love my coquillage as plain as possible, but with the wealth of mussels here, I often branch out into mussels with cream and mussels with Pernod and mussels with aioli, even though my favorite preparation is still to steam them for a few minutes and dip crusty bread in their own exquisite juices.
And it takes no muscle to "mussel", well, they do all the work of opening themselves!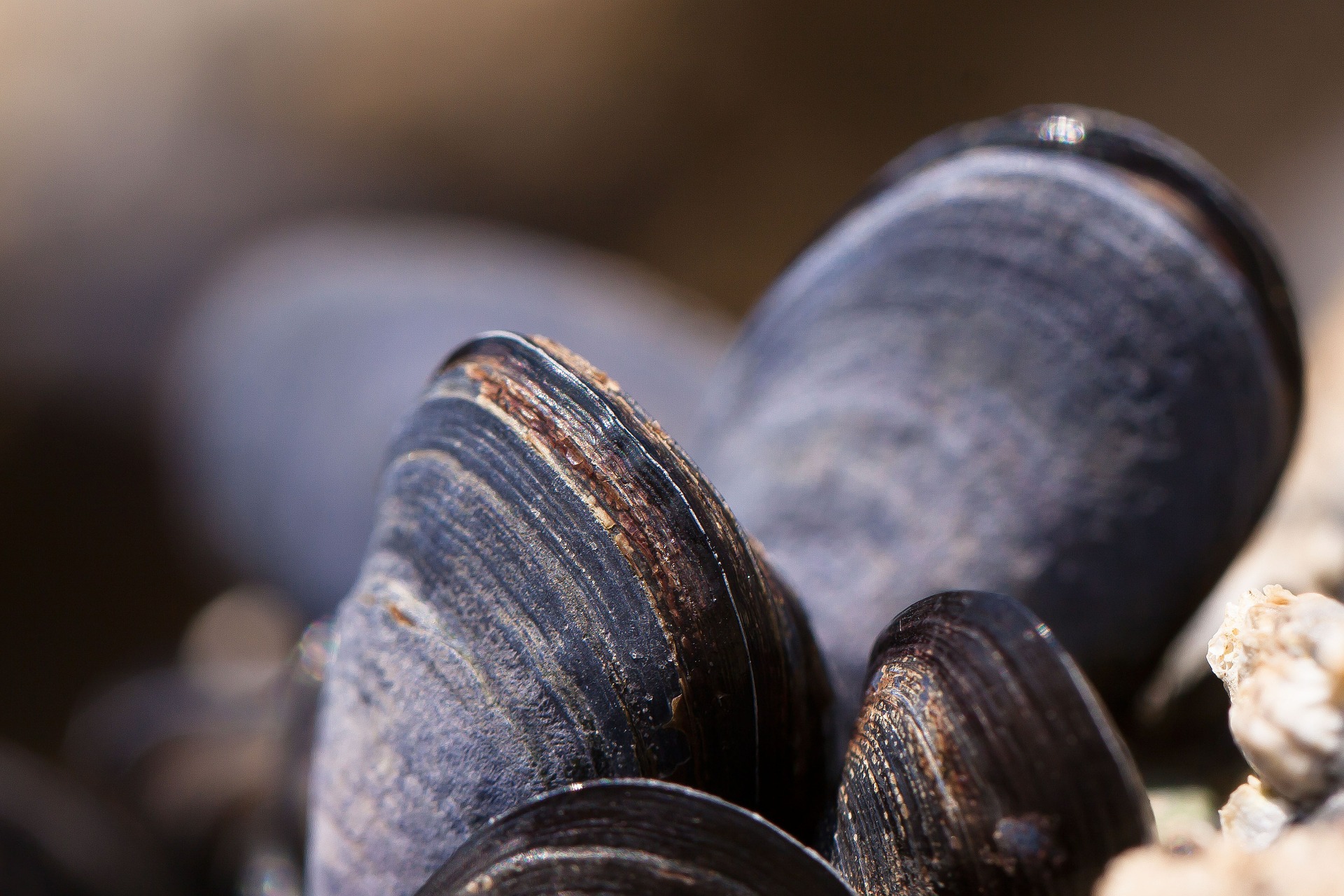 Recipe 1 – moules à la crème
Ingredients
6 pounds of mussels, cleaned, beards removed (the fish markets sell only the cleaned ones in this day of germ terror!)
1/4 cup olive oil
2 cups white wine
1 small sweet onion, chopped fine
1 small clove of garlic, chopped fine
1 cup heavy cream
Salt and pepper
Method
In a pot large enough to hold the mussels, heat the olive oil, add the onions and garlic and sauté for a minute. Add the white wine and bring to a boil.
Add the cleaned mussels and cover the pot with a tight lid, lowering the heat to medium to steam the mussels for about 5-7 minutes depending on their size. Check to see if all are opened, then add the cream and steam for another minute or two.
Take out mussels for each plate with a slotted spoon and reduce the sauce over high heat for a minute or two. Pour a little over each plate of mussels.
Recipe 2 – moules in Pernod
Ingredients & method as above but remove the cream and use 1 1/2 cups white wine and 1/2 cup Pernod for the steaming broth.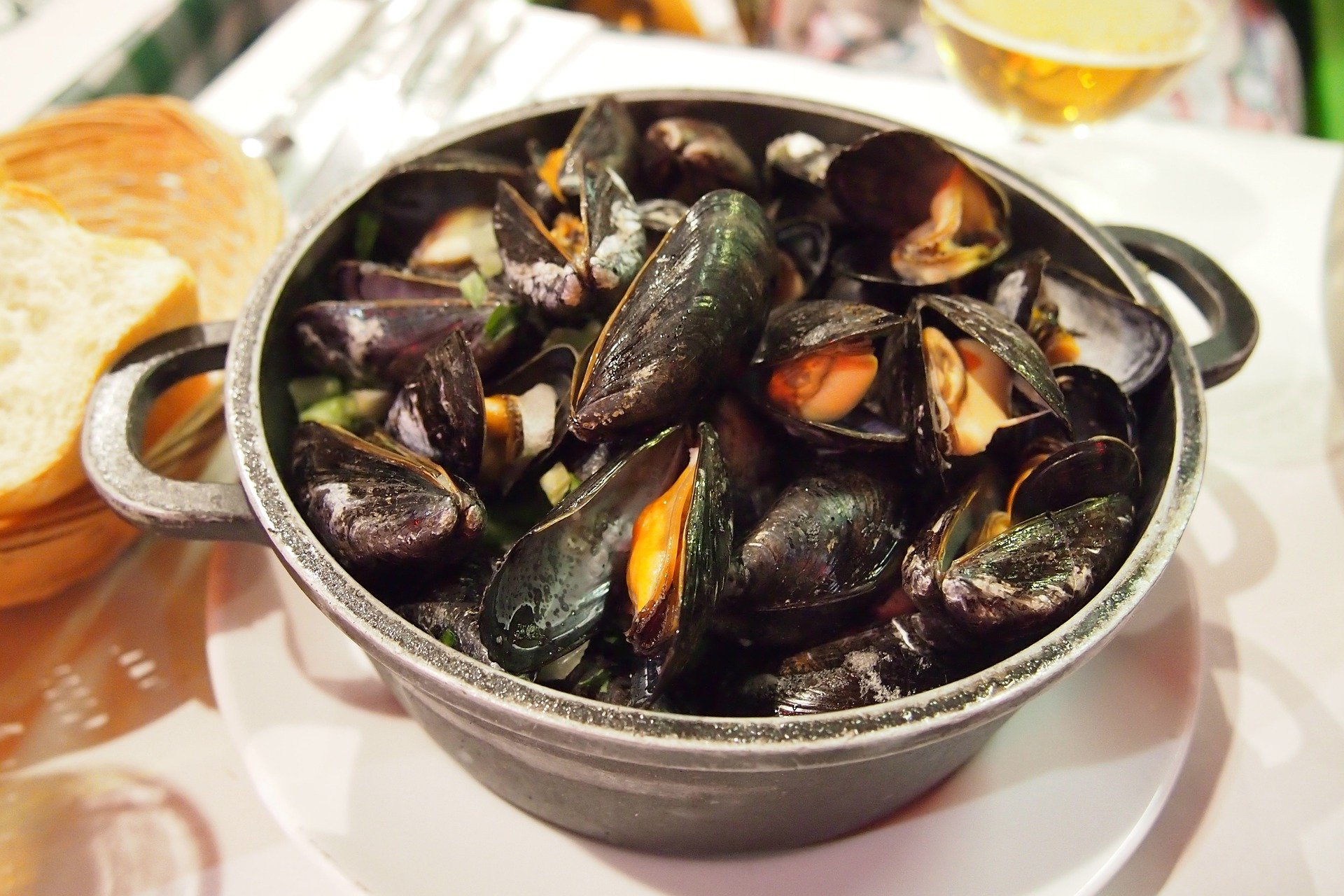 The trick: All shellfish will have a better flavor and texture if you boil their water, broth, or sauce first, then add the shellfish, cover, and lower the heat immediately to allow the clams or mussels to open slowly in their own time, or with shrimp, to take on color and steam for 5 or so minutes. If shellfish are cooked on high heat, they become tough and rubbery, and shrimp lose their succulence.
For my clam sauce, which is wonderful over spaghetti or simply served in a dish with good bread, the clams are put into hot hot, the heat lowered and the minute you hear their little shells opening, turn off the fire and let them steam themselves open. They will be tender and still juicy with flavor.
All content and recipes are copyright of Suzanne Dunaway.