BRITISH CHARITABLE FUND, PARIS
A charity for the British community in France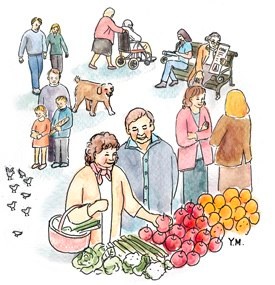 This small but active charity was founded nearly 200 years ago by the British Ambassador in Paris, to help British people in France who found themselves in difficulty. The BCF continues it work today amongst British residents in financial hardship, distributing aid sourced from donations and legacies.
The people we help come to the BCF at a time of crisis, often precipitated by an outside factor: maybe they have lost a job, suffered a marital breakdown, an illness, a death in the family, or their pension may no longer be sufficient to cover living costs. The BCF is there to help them turn their life around.
You may know someone near you who is in dire financial straits and who might find in the BCF just the lifeline they need. Tell them about us – they can find out more on our website.
And if you are living happily in the Pyrénées-Orientales, perhaps you would like to help others for whom the French experience has not been so positive. Why not make a donation to the British Charitable Fund, Paris. Your gift can benefit from Gift Aid in Britain or be tax-efficient in France. Or looking forward into the future, why not remember us in your will? (see our website for details of giving).