Friday 2nd to Monday 26th December 2016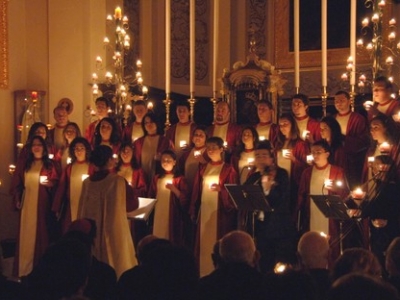 Christmas Choir Concerts
Around the Region
Festive concerts across the POs with choirs from south and north Catalonia, representing all generations and singing in several languages.
Friday 2nd December at 8pm
Salle l'Union, Céret
The Night, performed by the Catalan choir, Le Coeur Déodat de Severac.
Sunday 4th December at 5pm
Parc Ducup, Perpignan
El Passebre: choral representation of the Nativity.
Wednesday 7th December at 8.30pm
Eglise, Saint Cyprien Village
Tutti Canti Choir: specialising in a capella, performing Catalan and religious pieces from the Middle Ages through to modern day.
Saturday 10th December at 5pm
Eglise de Saint Saturnin, Vernet les Bains
Alegria Choir: Folkloric choir performing traditional Catalan carols.
Sunday 11th December at 4pm
Eglise de Prades
El Passebre: choral representation of the Nativity
Saturday 17th December from 3pm
Perpignan
Various choirs will perform carols in the streets of the city centre before a Catalan carol collaboration in the Cathédrale Saint Jean Baptiste at 6.30pm.
Sunday 18th December at 5pm
Eglise Saint Pierre, Céret
Madrigal Choir: local Céret-based choir performs traditional Catalan and classic carols.
Friday 23rd December at 6.30pm
Eglise de Baixas
El Passebre: choral representation of the Nativity
Monday 26th December at 4pm
Eglise d'Ille sur Tet
El Passebre: choral representation of the Nativity