EVERY DECEMBER
The AFM Telethon
(l'Association Française contre les Myopathies et les maladies neuromusculaires)
The AFM Telethon has become France's major fund-raising event in France and takes place every year on the first week-end of December with hundreds of thousands of volunteers, participants and artists. The Telethon is also a 30-hour TV program on a public channel.
As with most events this year, 2021, Covid-19 has put a stop to the many live Telethon activities. But it hasn't put a stop to making donations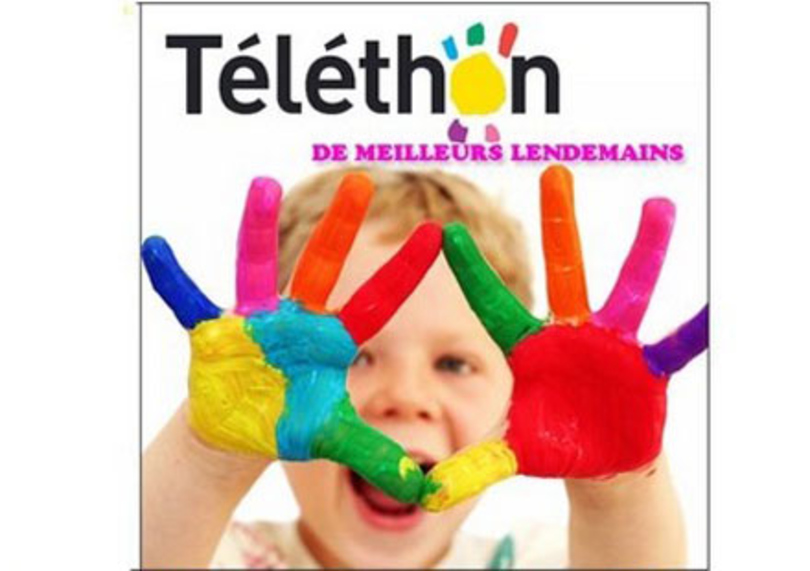 For the first ever telethon, imported in 1986 from America, the money meter was only designed to go up to 8 figures. Technicians had to paint the 9th figure on a piece of wood! The show raised 181 327 459 francs (27,6 million euro).
Take a look at the regional telethon site to find telethon events going on near you or contact your local Mairie or tourist office. Follow local events too HERE on Facebook.
Purpose
Behind the fun and entertainment of the AFM Telethon is a serious purpose: to raise funds to support AFM's research programmes and services for people with neuromuscular diseases and to inform the general public about rare genetic disorders.
Donations have helped research into gene-based therapies which are the best hope for curing thousands of currently incurable diseases, whether they are genetic diseases, like most neuromuscular diseases, or rare or even common diseases. Donations also go to promoting the understanding, the diagnosis and management of diseases which are often neglected by the public health system.
The AFM-Telethon has helped improve the life of neuromuscular disease patients and change the way society looks at disability For those who fight every day against a devastating disease, each Telethon is a new step on the road to victory over these diseases. Your donation will help accelerate research progress and raise patients' hopes.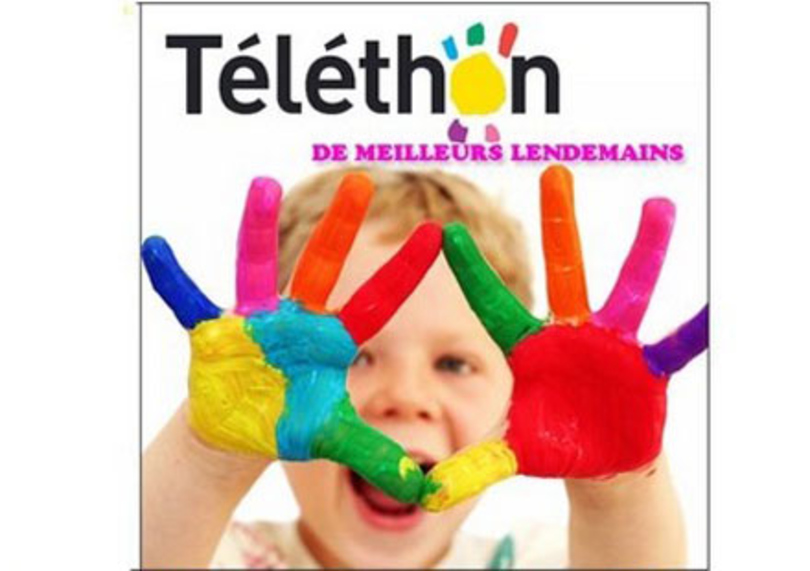 Some Téléthon FAQ
☞ The word 'Téléthon' is a contraction of television and marathon and symbolises 30 hours of non-stop live broadcasting on France 2.
☞ The Téléthon idea comes from the USA and was launched by Jerry Lewis in 1966.
☞ To organise an event or to get involved with others in the Pyrenees-Orientales contact the departmental organiser
☞ If you dial 36 37, this will put you through to the 'centre de promesses' or pledge centre
☞ Eighty per cent of all donations go directly to charity whilst the rest is used for admin, publicity, organisation, personnel costs and preparation and production.
☞ Presenters and performers in the Téléthon all offer their services free of charge.
☞ You can make a donation :
By telephone – 0825 07 90 95 (0,15€ TTC/min + cost of a local call)
you will then receive your 'promesse de don' (pledge confirmation) by post and should send a cheque in the pre-paid envelope provided.
By internet
At one of the events in person
By sending a cheque to AFM-Téléthon – Relations donateurs web – BP 1033 – 16001 Angoulême Cedex made out to l'AFM
☞ Sixty-six per cent of your donation is tax deductible
Click here for more information