with Fiona Warren
I frequently mention the benefits of getting in early to organise and plan money transfers as efficiently as possible.
The graph below shows the GBP/EUR pairing for the last 30 days…..as you can see we have a peak of around €1.295 and a low point of around €1.265 during this last month. In context that means someone transferring £100,000 could have received up to €3,000 less for their transfer during this period…. We cannot predict what will happen in the markets but with the upcoming BREXIT referendum looming on thing for sure is that there were will be more volatility in the days ahead…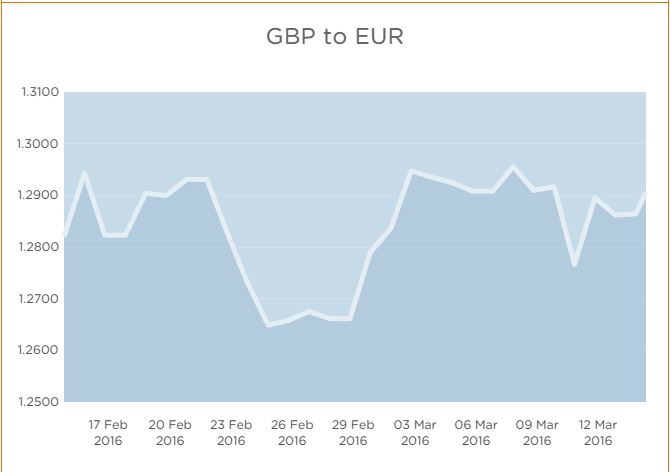 What can we do to help? Rate watch/fixed forward contracts/Limit Orders are just some of the options available. For clients buying property why wait until 2 days before completion to make the balance transfer when you are at the mercy of the markets, why not speak to our expert currency dealers as early as possible and talk through the options available. Remember our clients can fix a rate for up to 12 months…
In the meantime if you have any questions please do not hesitate to get in touch.
Fiona Warren
Regional Coordinator – Pyrenees & Roussillon