Cancer Support France – Sud de France
Tuesday 15th April at 10 30 am

"We have had to change the venue for next week's meeting as, finally, Les Délices de L'USAP were unable to accommodate us.

I am pleased to tell you that "Your affairs……..CSF Open Meeting" will now be held at the Auberge Saint Vincent which is at 379 chemin Cabestany à Bompas, 66000 Perpignan. The Auberge is in the Jardin St Jacques area and has ample free car parking. See below for more detailed directions.

As before, the meeting itself will commence at 10.30am, with coffee and fruit juices available from 10am in the salle de réunion. This will be followed by lunch in a separate private dining room.

The three course formule is €13,90 and has a plentiful buffet entrée with a choice of fish or meat for the main course, followed by dessert. Coffee and drinks are payable in addition.

I need to give final figures to the Auberge on Friday 11th and would be pleased if you could confirm that you will still be attending and whether you would like lunch. Could anyone who does not eat either fish or meat please let me know, so that I can tell the Auberge in advance.

This is the Auberge website

And Mappy directions are HERE

Looking forward to seeing you all next week!

Penny"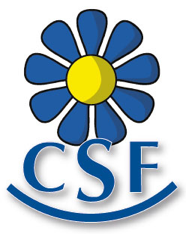 Dear Everyone
Our Annual Open Meeting in April will be a little different this year! Although there will be a VERY short round up of CSF events both nationally and locally, the focus will be on "Your Affairs and How to Manage them……!"
We will present an overview of those things which seem to us to be of particular relevance to British people living in France. Awareness is the key to managing one's affairs better!

Have a look at the information below which has more detail and please let me know if you would like to come. Lunch places are limited and it would also be useful if I could Les Délices an idea of numbers for coffee and "viennoiseries".
Please pass on to friends and others who may be interested, it is NOT necessary to be a member of CSF.
Your Affairs and How to Manage them……!
"Ignorance is bliss, imperfect knowledge is dangerous, but true knowledge is power!"
You are warmly invited to this year's annual CSF Open Meeting on Tuesday 15th April at 10.30am at Les Délices de l'USAP
As well as a bringing you up to date with CSF, we will be giving an overview of the rights of Brits living in France, touching on Wills and Inheritance, PACS, Marriage, Pensions, Health System……..
Bring your partners and friends, EVERYONE IS WELCOME!!
Les Délices is the restaurant of USAP Tennis at 11, allée Aimé Giral in Perpignan, with ample parking either on the street or inside the USAP rugby ground. Coffee and biscuits will be available from 10.15am and the meeting will be followed by lunch. The excellent Formule is around €14. Please let me know if you will be attending and if you would like lunch, so that I can inform Les Délices in good time.
Do not hesitate to contact me for further information, either on pennycsf66@gmail.com or by phone on 04 68 38 81 28.
Hoping to see you!! Penny
Check out our website at csf-suddefrance.webs.com for all our future events.