Cancer Support France – Sud de France
2014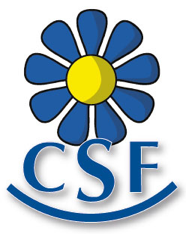 Hello Everyone,
July and August are months when we all have to take a deep breath and count to three before we go out onto the roads or into a supermarket. I quite like the tourist season. I enjoy taking friends and family around and giving them a taste of what it's like to live in this beautiful part of France. There are times when all you can hear is birdsong and the buzzing of the bees and there are others when the camp-site disco blares out and the people over the road are having a pool party! When you live here all year, the really good things make the not so good seem less important.
As usual this month we have the Drop-Ins where we welcome old as well as new friends. If you live alone or have a family of six, and you haven't been before, please do come and join us. There is always someone to talk to and English and French books to exchange or just browse through.
Wednesday 2 July
Céret – 10.30-12h
If you need an excuse to bring your family or house-guests to Céret, Pablos Bar on the Place Picasso is a good place to start. Bring your books to exchange or just come and have a coffee or a cold drink.

Wednesday 16 July
Ille-sur-Têt – 10-12h
Spend the morning at Lizzie's Kitchen on the Route de Prades. No speaker this time but there'll be the book exchange as usual, coffee and biscuits
Saturday 19 July
Ornaisons* – 9-16h30
A Day Out in the Aude
A Hog Roast and Auction in Aid of the Poppy Appeal is being organised by LFN Digestive. The Aude members of CSF Sud will be manning a stand at the event and CSF will benefit from a donation.
The lunch is 13€ but if you don't fancy roast hog, you can bring you own picnic and a blanket to sit on!
Homemade cakes, handmade jewels, "chillies and spices", dog trimming (?!), English food….lots more…have a look at the flyer attached to this email. Contact LFN if you want to book/get information.
* 1hr 11mins from Bages A9 then A61 Narbonne to Carcassonne road
Monday 21 July
Laroque – 10.30-12h
The Café des Artistes – a lovely location for a book exchange. Bring your books and exchange them, buy a coffee, stay and chat with friends, have a glass of wine and then lunch. Perfect Monday morning!
ADVANCE DATES
Sunday 7 September
At Home at Caixas – I'm sure by now everyone has made a note in their diaries to come and join Penny in her garden.
Friday 26 September
Maureillas

The World's Biggest Coffee Morning is Macmillan Cancer Support's biggest fundraising event. They ask people across the UK – and sometimes further afield – to hold a coffee morning, where donations on the day are made to Macmillan. In 2013 154,000 people signed up to coffee morning, raising a record £20 million.
In conjunction with this UK event, CSF plans to hold their own coffee morning. Funds raised will be shared between CSF and Macmillan Cancer Support. We will know more when we have received our Coffee Morning Kit and will send out further details when we have them.
The main thing is WE NEED CAKES! Instead of leaving it until the last minute, why not bake and freeze now.
Saturday 18th October
Autumn "Bal" at Bages. Come and dance to "Zircon" and raise funds for CSF and La Ligue contre le cancer. More detals to follow but the Salle de Réunion is BOOKED!
November We will have a presence at a Christmas Market in either St Jean Pla de Corts (as in previous years) or elsewhere if that is not feasible.
With best wishes
Diana Eastaff
Please pass this on to anyone you know who may be interested in any of these events and for further information please contact me by e-mail on deastaff@yahoo.co.uk or by phone 04 68 82 90 49.

And check out our website at csf-suddefrance.webs.com for all our future events.