Covid 19 Update with CSF Languedoc
To help keep English-speaking residents and visitors to the region informed, CSF Languedoc have been sharing bulletins of extremely useful information.
Taken from verified government sources, this is a fountain of knowledge during these uncertain times – big thank you to CSF Languedoc!
Read their previous bulletins here.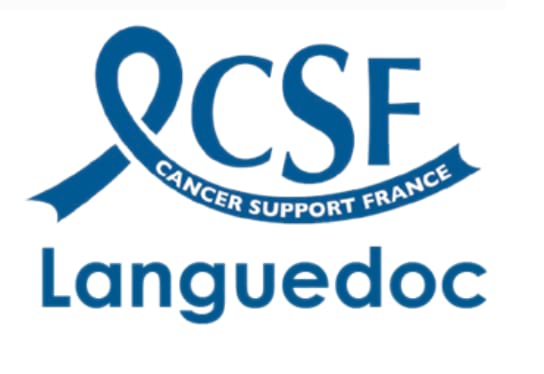 ---
Welcome to our thirty-fourth bulletin during the Coronavirus epidemic. In this issue we have information about:
The easing of lockdown from 15th December
The vaccination programme rollout in France from 1st January 2021
The easing of lockdown from 16th December
Although the number of daily positive tests is dropping, it is now unlikely they will reach the Government's target of 5,000 per day by 15th December, the planned date for ending the lockdown.
There are some changes to the timetable for ending lockdown:
Lockdown will end on Tuesday, 15th December and a curfew will be in place from Wednesday 16th December. No exemption certificate will be required for being outside the home between the hours of 06h00 and 20h00
Travel between regions of France and outside France will be allowed from 16th December
The curfew will be in place from 20h00 until 06h00
The curfew will be lifted for 24th December 2020
The curfew will NOT be lifted for 31st December 2020
Leaving home during the hours of curfew will only be allowed for the following reasons:

Professional reasons (travelling to or from work). An attestation from your employer will be necessary
Imperative family reasons, assisting vulnerable persons, persons in a precarious situation or taking care of children
Medical reasons
The needs of household pets
The needs of a person with a disability and their accompanying person

A new exemption certificate will be published to be used if you need to leave home during the hours of curfew
There will be 65€ fine for breaking the curfew
The Government advises that family gatherings during the holiday period should be limited to 6 adults
Cinemas, theatres, museums, libraries, concert halls, sports venues will NOT reopen until at least 3 weeks after 15th December – i.e. Thursday 7th January 2021
Places of worship: at least 2 empty seats between worshippers – no exemption for Christmas services
Funerals: limited to 30 people
Weddings: limited to 6 people
Bars and cafes: – there is no definite re-opening date
Restaurants – may open from Wednesday 20th January at the earliest but take-aways and deliveries are authorised.
Sports clubs and facilities – will not open before 20th January.
For further information on the rules from 16th December, click here.
The vaccination programme in France from 1st January 2021
Phase 1 – January 2021
The first 1 million doses will be administered to residents and health workers in EHPADs (nursing homes).
Phase 2 – February/March 2021
Depending on sufficient deliveries, 14 million doses will be administered to people at risk, i.e.:
People aged over 75
People aged between 65 and 74
Medical professionals aged over 50 with pre-existing health problems.
Phase 3 – Spring 2021
A campaign of mass vaccination will begin for the rest of the population over the age of 18:
People aged between 50 and 64
Essential workers (security, education, food production)
Vulnerable people and their carers
People living in hostels etc.
The remainder of the population over age 18
The list of pre-existing conditions considered priority for vaccination includes:
Obesity.
Chronic obstructive pulmonary disease (COPD/English or BPCO/French)
Other chronic respiratory problems.
High blood pressure.
Diabetes 1 and 2.
Kidney insufficiency.
Cancer in the last 3 years.
Transplant patients.
Downs syndrome.
The Prime Minister also revealed that the vaccine would be free but not compulsory.
Cancer Support France-Languedoc (CSF-L), Covid-19 response
CSF-L continues to support Anglophones touched by cancer in the Hérault and Aveyron, as well as extending support to people touched by Covid-19 during the crisis. In line with guidance, this is done at distance. Our Helpline can be reached on 04 67 44 87 06. (This is a voicemail service and we aim to return calls within 24 hours of a message being left).
If there is information you would like to share with others, please contact us using our email address: feedback.csflanguedoc@gmail.com
We hope you stay safe and well.
CSF-Languedoc