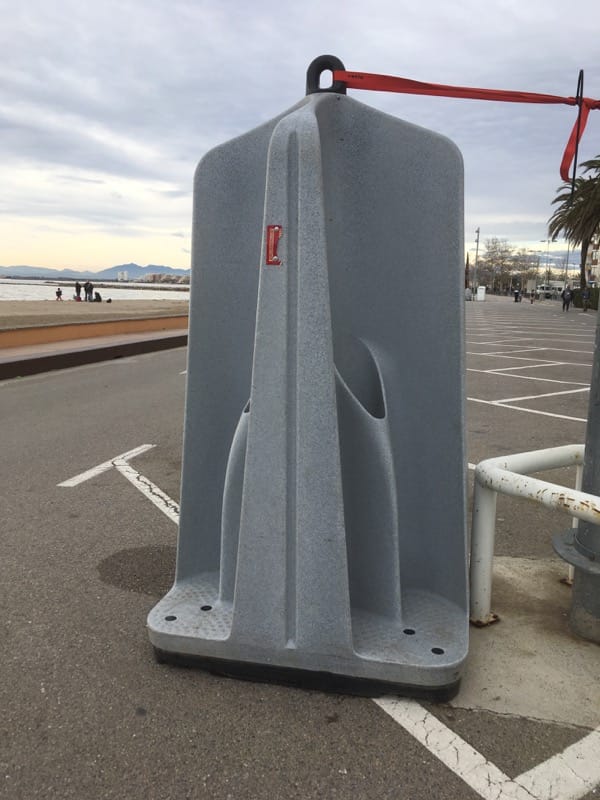 Desperate for a pee gentlemen?
Well, jiggle up and down no more.
The Roses carnival committee has solved the problem by setting up these ultra modern design urinoirs on the sea front. The carnival passes on either side allowing users to pee away without missing the party.
They won't do for titches, but the great advantage is that four men can pee at the same stand, and are easily close enough to have a friendly chat about the weather – wind permitting of course.