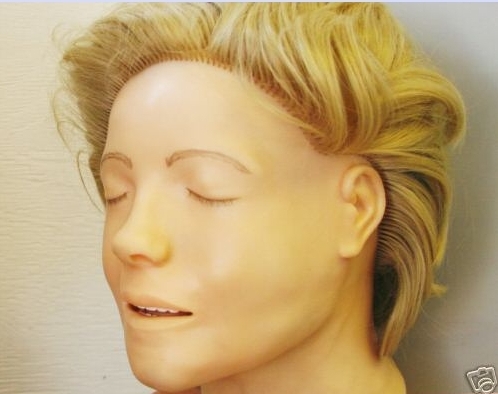 Did you know that the original model used internationally for the teaching of C.P.R. (Cardio Pulmonary Resuscitation) and colloquially known as "Resusci Annie' was based on an anonymous drowned French girl sadly pulled out of the River Seine in the late 1880s?
There was no evidence of violence, and suicide was assumed. One story goes that a pathologist at the Paris morgue was so taken by her beauty that he had a plaster cast death mask made of her face, another that the mask was made in the hope of establishing her identity in the future.
Whatever the truth for the origins of the death mask, the young girl's delicate beauty provoked all manner of romantic speculation about her death, giving rise to tales of unrequited love, which became popular throughout Europe, leading to reproductions of her death mask.
The copies quickly became a fashionable if morbid fixture in Parisian Bohemian society.
Generations later, 'l'Inconnue de la Seine', was rediscovered by Asmund Laerdal as a training aid to teach mouth-to-mouth resuscitation.
Moved by the tragic story of the girl's death, he fashioned his resuscitation training manikin after her mask, convinced that a life-sized, realistic manikin would better motivate his students to learn the lifesaving procedure, and designing the model to accurately simulate the human respiratory system and external body landmarks.
And so Resusci Anne was born, her face and features reproduced in the model, and today distributed throughout the world for first aid demonstrations. The face has been called by some "the most kissed face" of all time.