LA FETE DU BABAU, RIVESALTES
---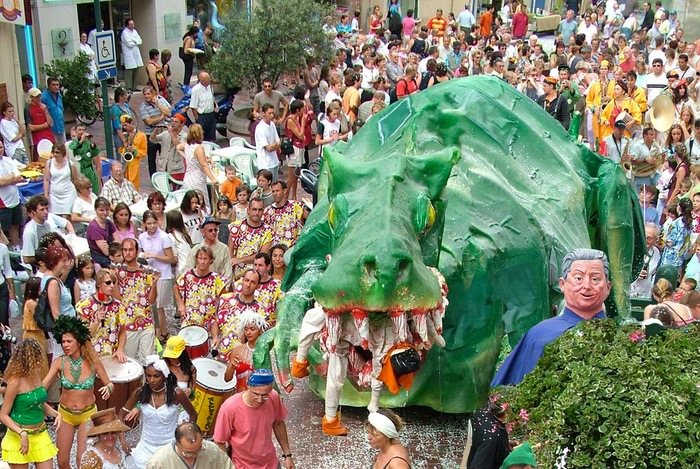 from 10h
Rivesaltes will become a pedestrian-only zone all day long for this fun festival in which the legendary monster, the Babau, (pronounced ba-ba-oh) reputed to have terrorised Rivesaltes during the middle ages, parades through the streets in search of tasty human flesh, and is finally put to death on the banks of the river Agly.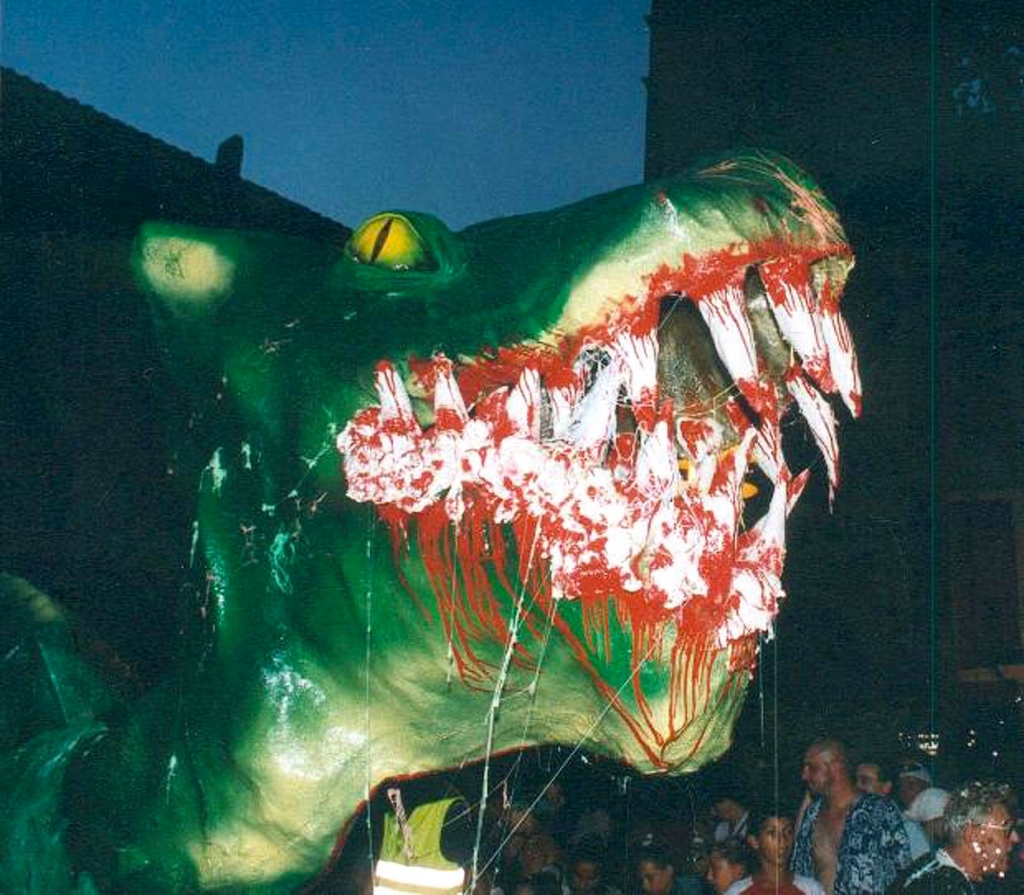 The monster of Rivesaltes is based upon the medieval legend of the "Babau", half-iguana, half-dragon, who scaled the town walls and polished off a couple of children!
The festival relives the more dramatic moments of the tale as the Babau parades through the streets accompanied by stilt walkers, fire eaters, jugglers, brass bands and the Rivesaltes giants, Galdric Trencavent and his wife, the giantess Radegonda.
At nightfall, the Babau is sacrificed in a dazzling cacophony of noise and fireworks.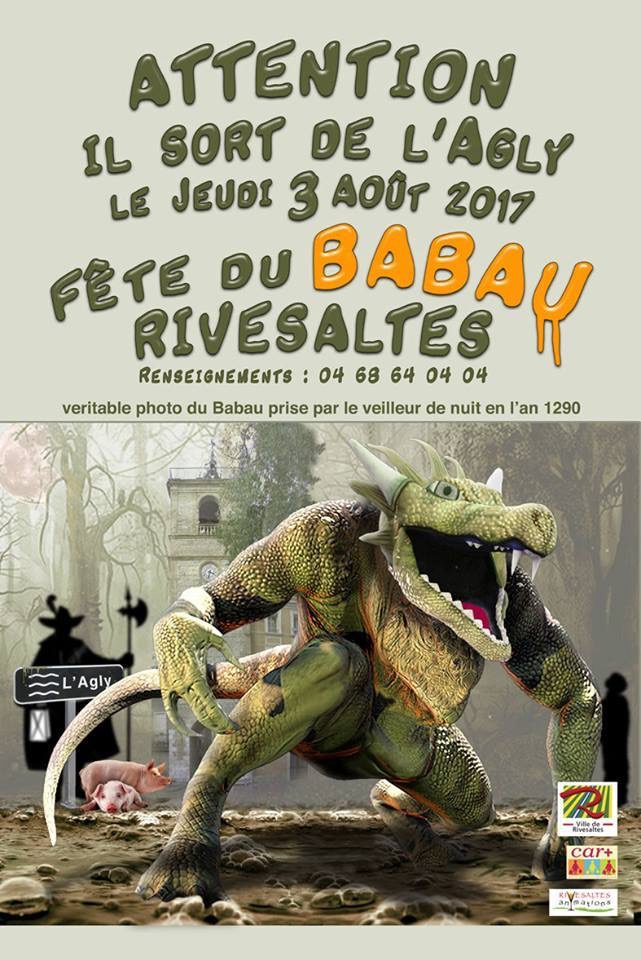 According to legend, the babau appeared in the village of Rivesaltes at Candlemas in 1290 and gobbled up several children. The seigneur de Fraisse came to Rivesaltes to rid the village of the monster and peace and tranquillity was restored.
In fact, one of the monster's ribs is on display today in the Office de Tourisme at Rivesaltes (although bone experts might well recognise it immediately as a whale bone!)
The re-enactment of the legend of the Babau takes place on the streets of Rivesaltes this year on the 4th August. The procession parades through the streets (terrorising dogs and small children!) with much noise and colour. The first procession can be seen at 11h and the second at 20h30 (at night it is much more impressive).
Various entertainments will take place throughout the town from 10h00 – 19h00. At 23h, there will be music and dancing at the place du Général de Gaulle, followed by a display of fireworks to finish off the day.
☛ CARNIVAL
☛ MEDIEVAL MARKET
☛ MEDIEVAL GAMES AND SPORTS
☛ STREET SHOWS AND ENTERTAINMENT
☛ DRESS UP IN MEDIEVAL COSTUME AND JOIN THE PARADE
☛ SETTING ALIGHT OF THE BABAU AND FIREWORK DISPLAY
☛ FIRE EATING AND GAMES
☛ MILITARY MANOEUVRES
☛ STROLLING MUSICIANS……
TOURIST OFFICE: 04.68.64 04.04
CHECK EXACT TIMES WITH THE TOURIST OFFICE on 04.68.64 04.04 OR CLICK ON THE POSTER FOR MORE DETAILS