School holidays at Tautavel
---
11th August

-

2nd September


School holidays at Tautavel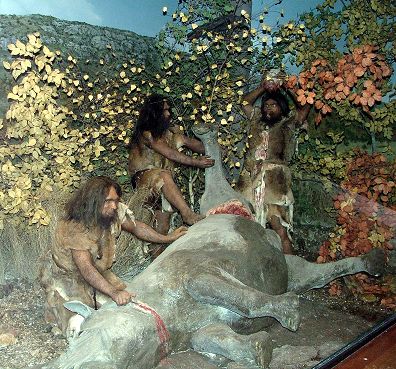 Open every day, the Tautavel museum offers a variety of educational and fun events throughout the school holidays.
Discover the summer exhibition on prehistoric bears and take part in interactive workshops (programme below) for no extra cost. Discover how to make fire, hunt mammoths or make pottery like our prehistoric ancestors.
Why not combine a visit to the museum with wine tasting and/or lunch in a local restaurant?
School Holiday Activities
With an interactive workshop every afternoon during the holidays, the kids can go wild, for no extra charge!
Monday, Thursday & Sunday – Fire
Tuesday, Friday & Saturday – Propulsion
Wednesday – Jewellery
You can also take the guided museum tour to really make the most of your visit. From Monday 16th July to Friday 24th August, the tour leaves every day at 11am, 2pm and 4pm (9€ adults / 5€ children / free for under 7s).
Adults and children over 7 years can explore the underground chambers of the grottes with a guided visit every Monday, Wednesday and Friday at 4pm. (4€ adults / 2€50 children.)
Reduced passes available for for both visits : 10€ adult / 6€ children.