School holidays at Tautavel
---
1st August

-

5th September


School holidays at Tautavel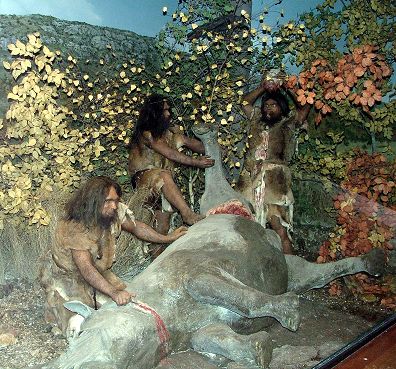 Open every day, the Tautavel museum offers a variety of educational and fun events throughout the school holidays.
Discover the permanent exhibitions on our prehistoric ancestors and take part in interactive workshops (programme below) for no extra cost.
Discover how to make fire, hunt mammoths or make pottery like our prehistoric ancestors.
Why not combine a visit to the museum with wine tasting and/or lunch in a local restaurant?
Summer Holiday Activities
With an interactive workshop every afternoon from 2pm – 4.30pm pm during the holidays, the kids can go wild, for no extra charge!
(Programme subject to change- check the website for updated info)
Monday & Friday – Fire
Tuesday & Saturday – Pottery & feathers
Wednesday – Stone tools
Thursday & Sunday – Hunting techniques
Heighten the experience
This year, in partnership with Realillusions, the museum is offering augmented reality content to bring your experience to life.
Via the interactive displays but only on your very own smartphone, you can access games, information and many other surprises.
Download the app today – available on Apple and Android devices.
In the footsteps of our ancestors
Ride through the Tautavel valley on an electric all-terrain scooter with our partner Valles'Ride. Take little-known paths, discover breathtaking viewpoints… and, of course, you will be able to visit the museum as part of this activity.
Special events
Don't miss :
Les journées survi – 13th, 20th, 27th July & 3rd, 10th, 17th, 24th August
Learn prehistoric survival techniques
Marché artisanal nocturne – every Wednesday
Evening craft market 
Hommage à Rahan – 21st July
Activities and entertainment based on the Rahan cartoon series

50 ans de la découverte du crâne Arago XXI – 22nd July
Anniversary of discovery of Arago XXI skull – see full programme here
L'Amérique avant les cowboys – throughout summer
Temporary exhibition on American Prehistory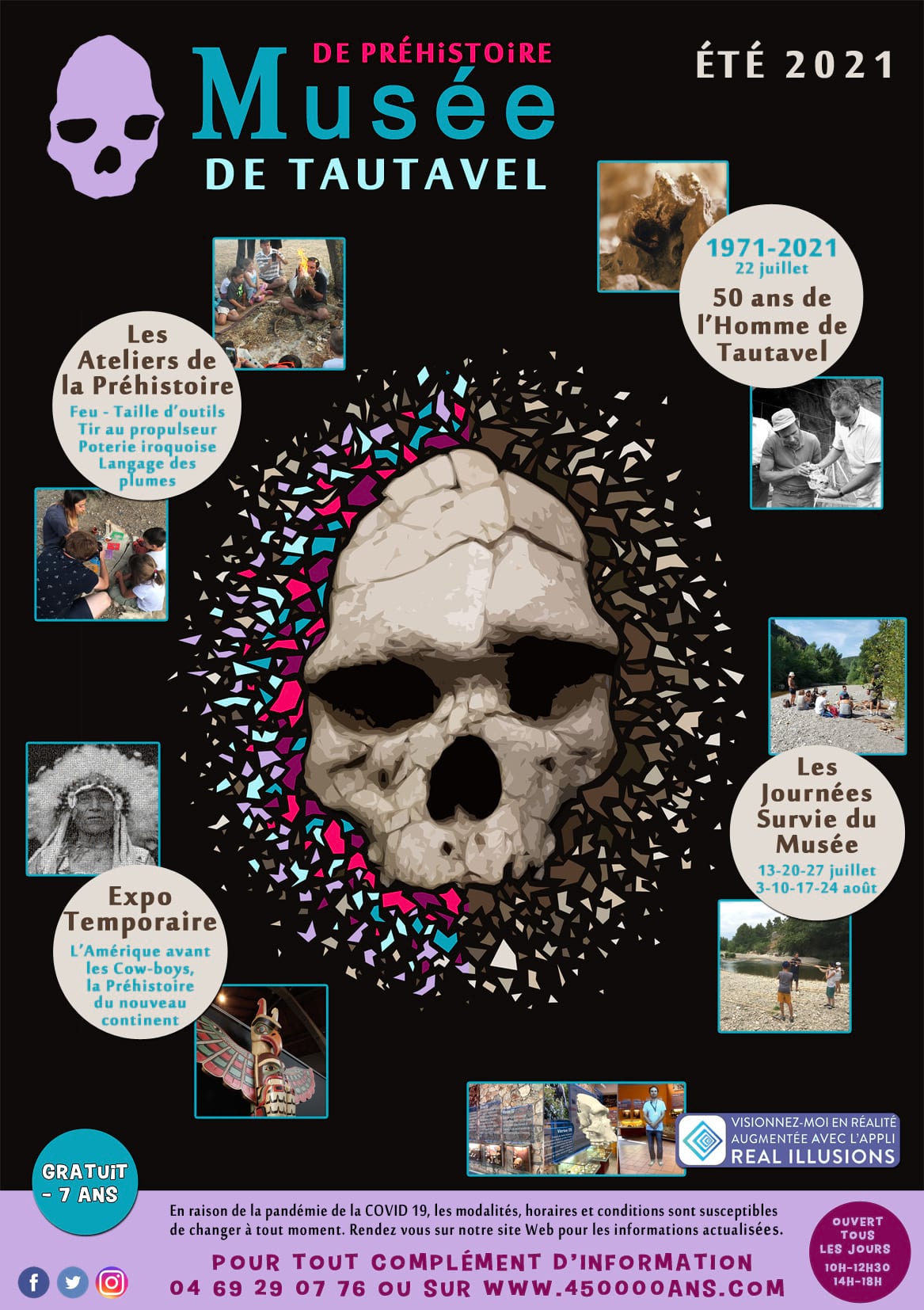 Save time and money by booking your tickets online here!