Food for Thought with Suzanne Dunaway
Mini Tartes au Citron
Let me give you the most wonderful quick butter tart pastry you will ever use. No rolling out, no cold butter, no gentle handling. This tart pastry is from an elderly
French woman, whose origin I cannot find, but who clearly wanted to have time for other things!
If you have a shallow muffin pan the tarts are easier to make, but if you wish to use the dough in a larger tart pan, simply press the dough into the pan and up the sides and bake it as you would the tiny ones in blind-baked shell and then spoon in the curd and bake again until the dough is set and the top is golden brown.
I would love to hear feedback on this amazing easy dough. It is rich and light and needs only a quick hand to press it into the muffin molds.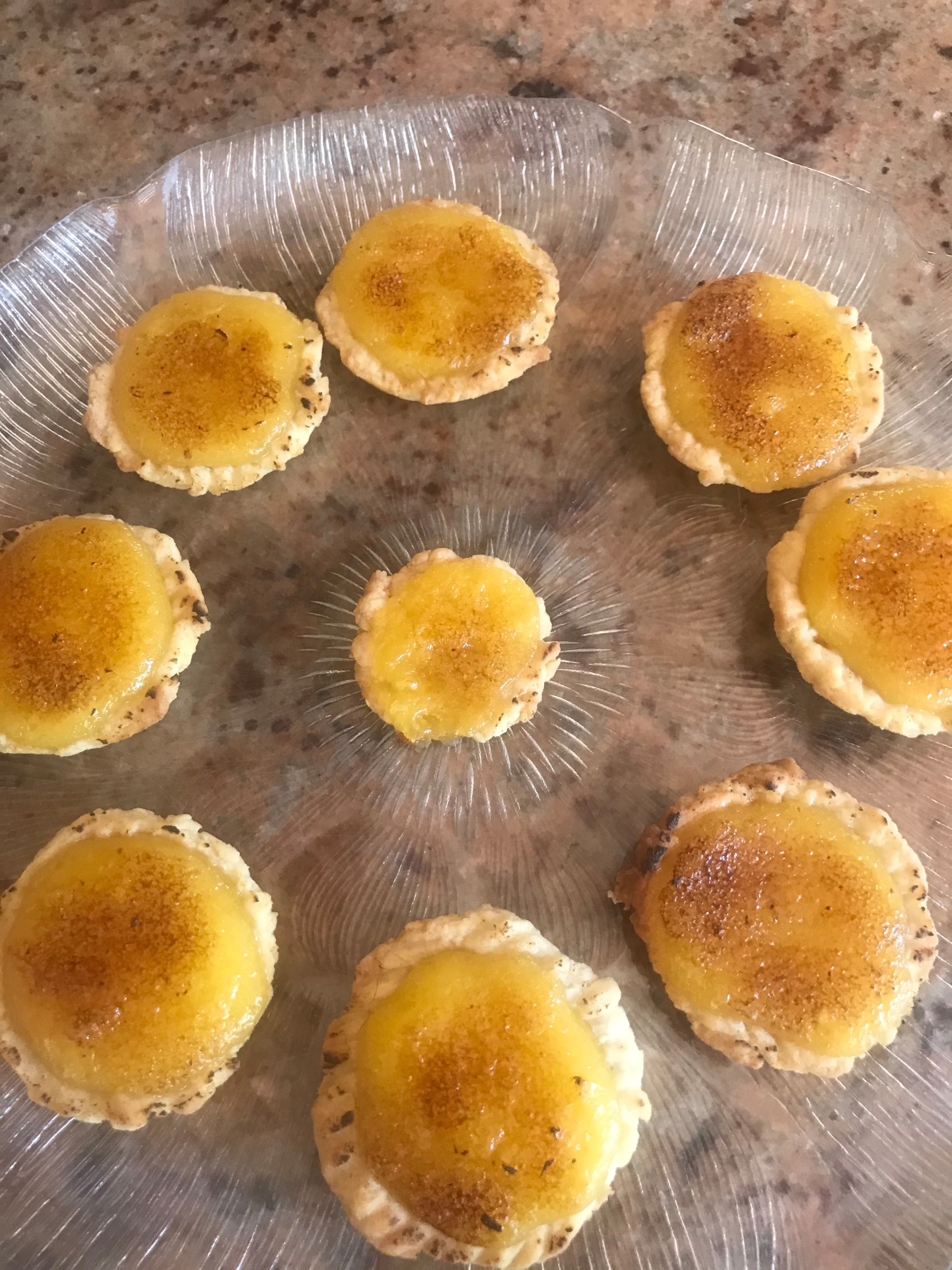 For the pastry
Recipe
Ingredients
180g/6oz butter
6 tablespoons water
1 teaspoon duck fat (optional!)
2 tablespoons sugar
Pinch of salt
2 cups flour (300g, 10 oz)
Method
Preheat oven to 200°C/400°F
Put all of the ingredients except the flour into an ovenproof dish and place in the oven until the mixture bubbles, about 5-10 minutes, then dump in the flour and stir the dough until all is incorporated.
Let the dough cool a few minutes and then form the tart shells.
Put a heaping teaspoon of dough into one mini muffin hole and press it into the base and up the sides using your fingers to make a tart shell.
Prick the bottoms of the tart shells and bake for 10 minutes.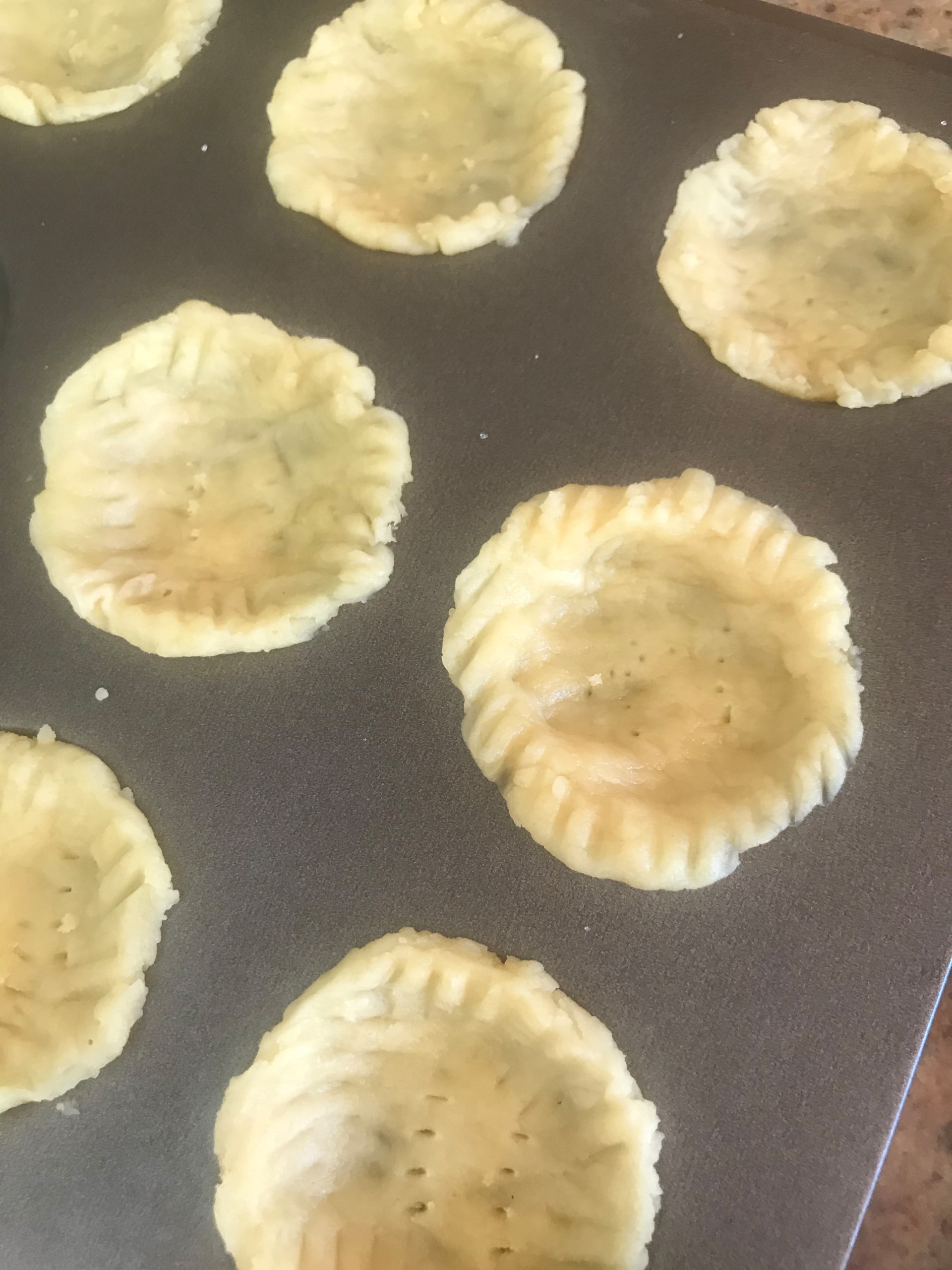 Remove and let cool slightly. Lower the oven to 185°C/350°F.
For the lemon curd
Recipe
Ingredients
3/4 cup sugar (220g, ½ pound)
½ cup lemon juice (125ml, 4 oz, about 3 lemons)
Zest from 1 lemon, grated
2 eggs
2 egg yolks
1 stick of soft butter
Pinch of salt
Method
Over low heat, mix all the ingredients except the butter and when the mix is thickened, remove from the fire and whisk in the butter to make a thick curd. Let cool.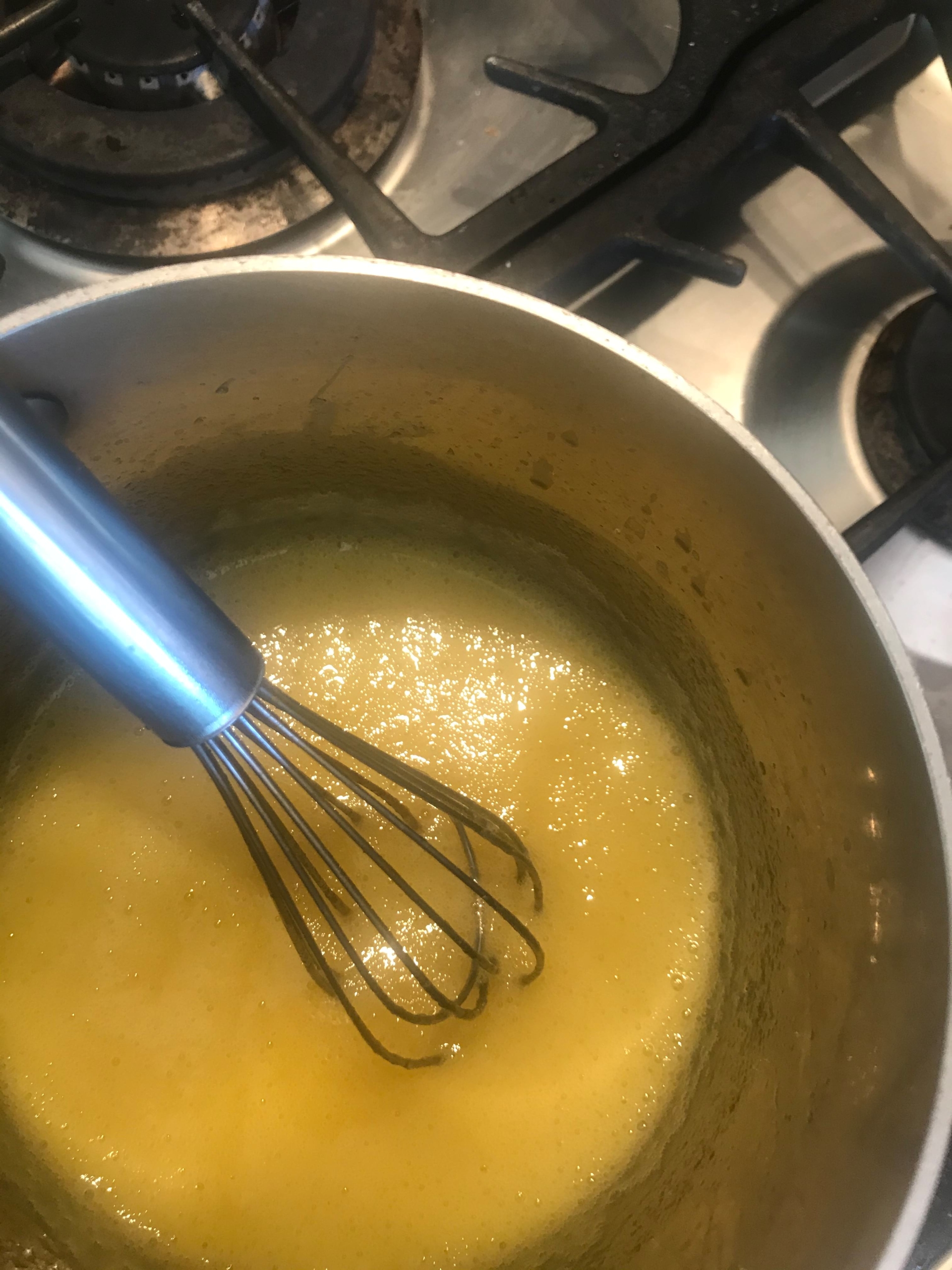 Into the blind-baked (nothing in them!) tart shells, spoon the curd, leaving a delicate rim of pastry showing.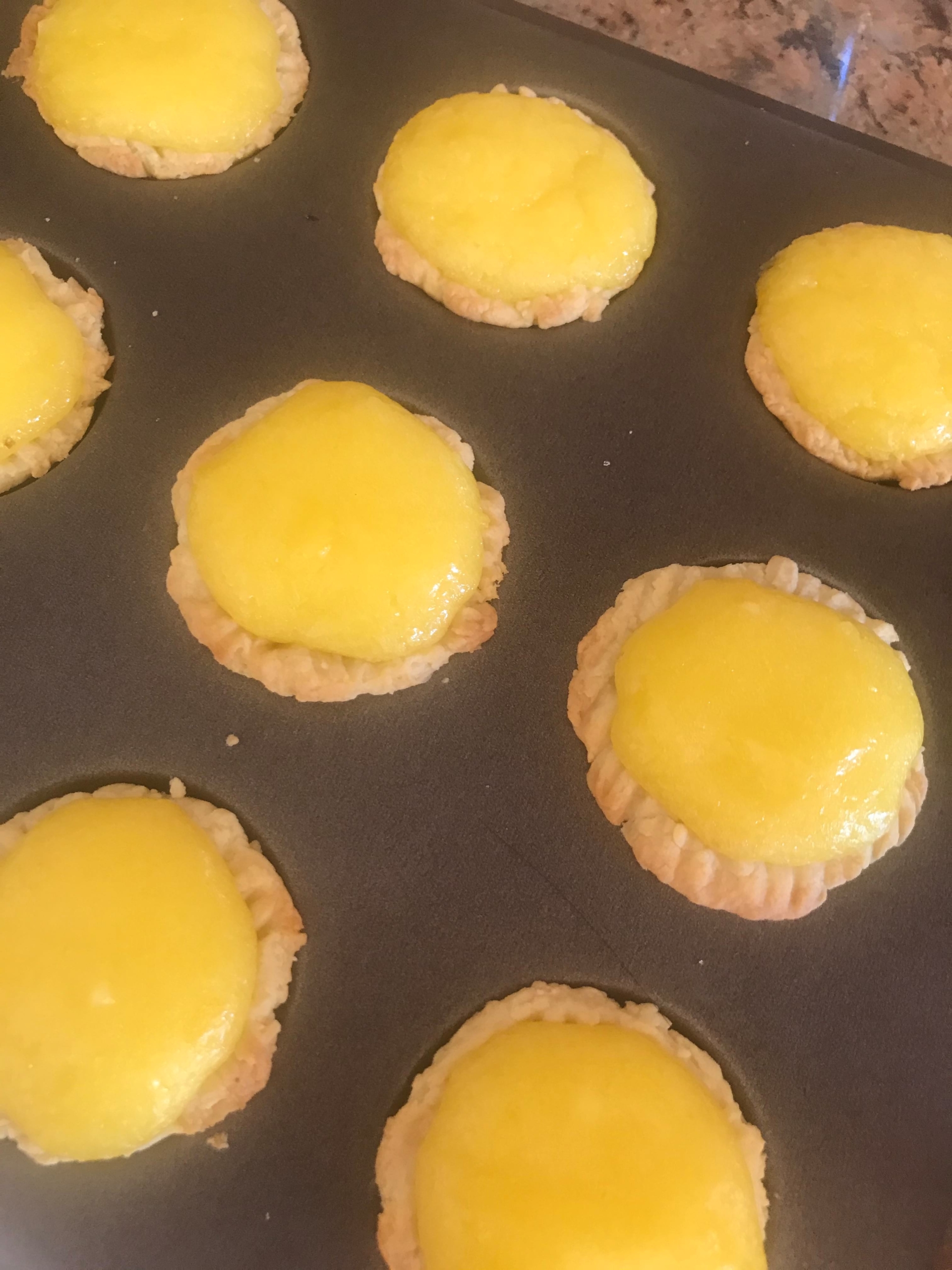 Return the tarts to the oven to bake for about 8-10 minutes or until just set and the tart shells are golden. They will slide easily out of the bake pan onto a plate.
Note: I have a small blow torch to brown the tops of things and love it! My husband gave it to me for my birthday years ago and I love it more than I would a Cartier diamond, haha. With it, you can even crisp up roast meats or fish.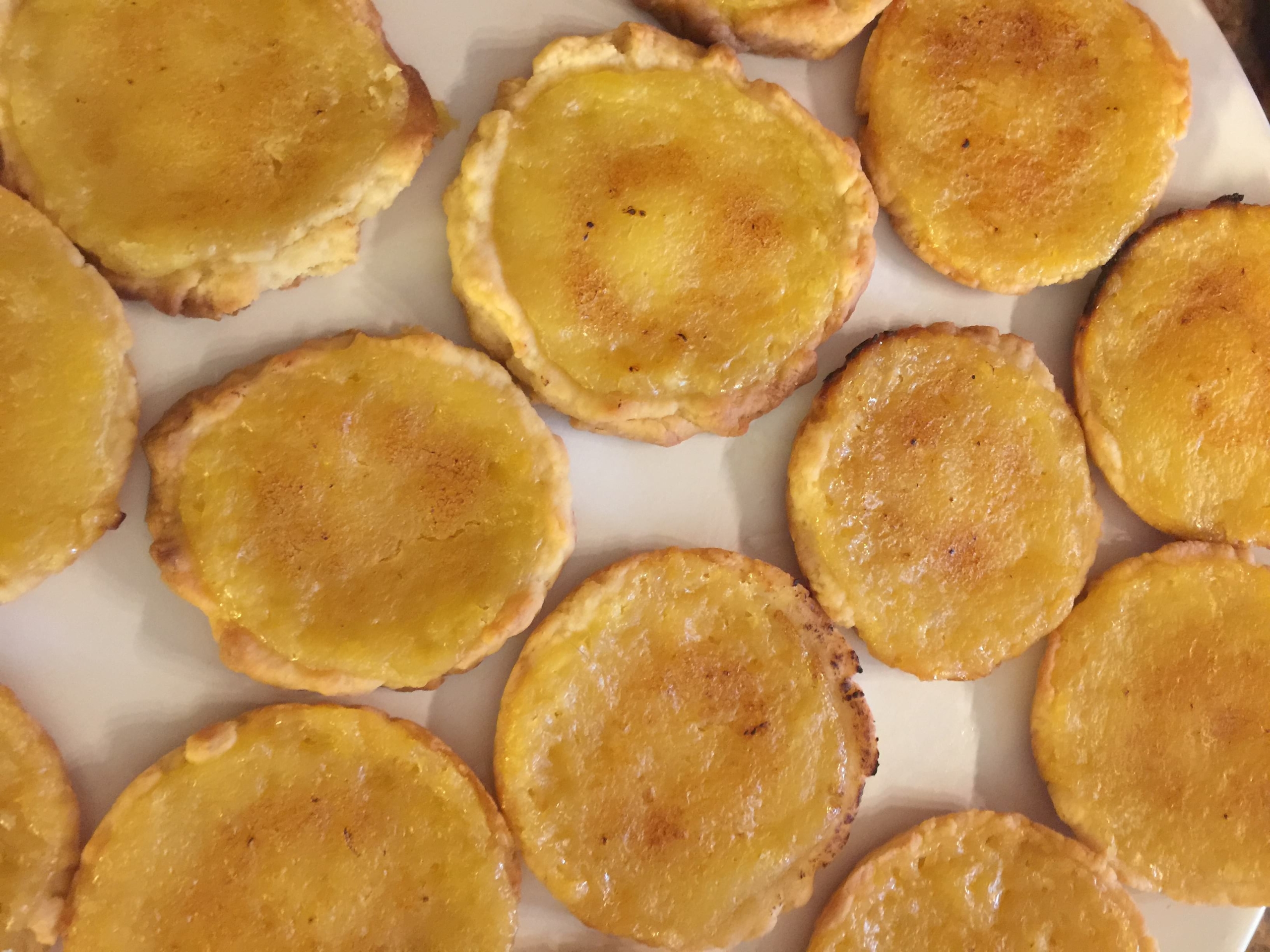 All content and recipes are copyright of Suzanne Dunaway.