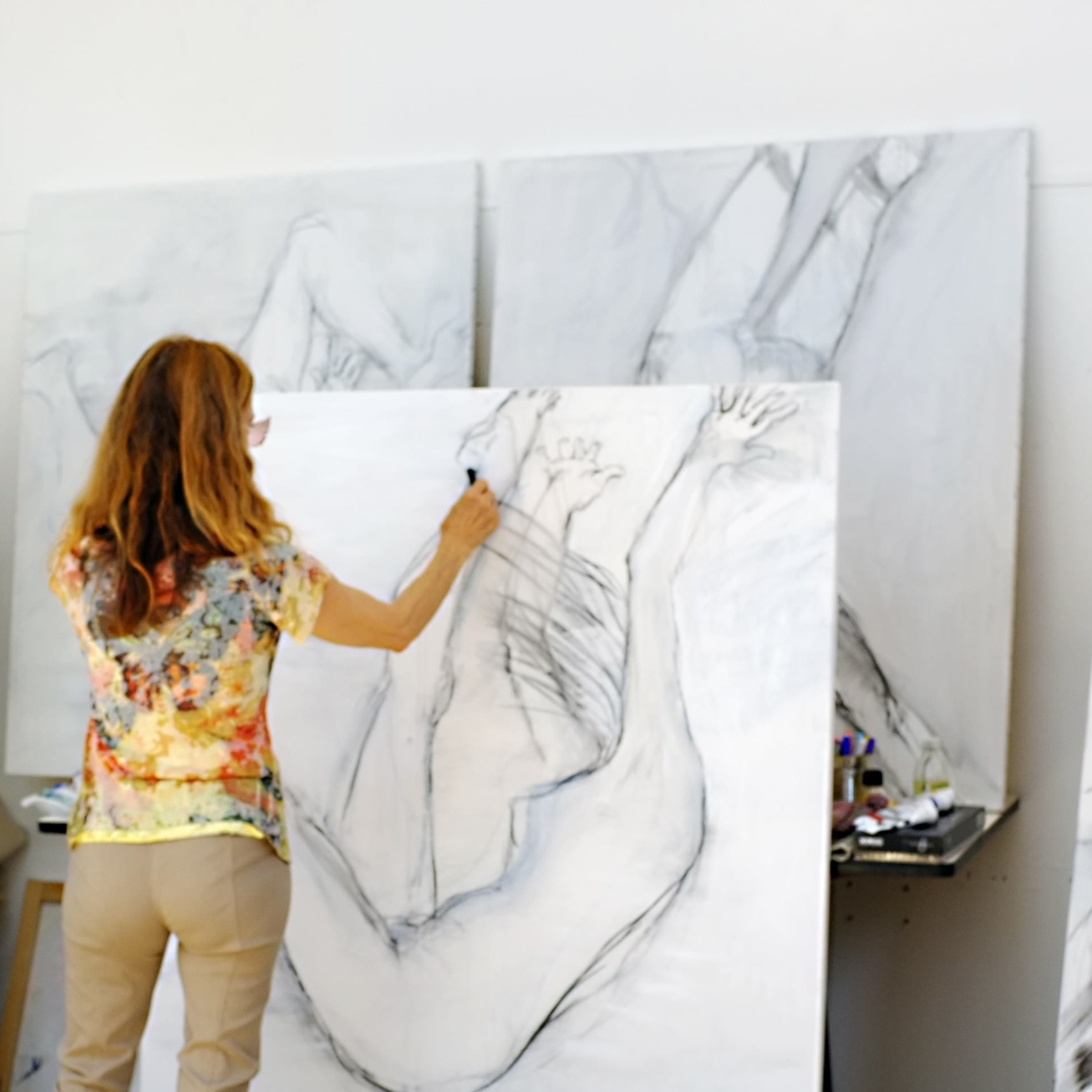 Suzanne Dunaway
American artist, Suzanne Dunaway, shares her time between Rome and Collioure. She paints with strong, dissonant colours, for no other reason than this is how she sees the world.
She is also a published author, successful illustrator and enthusiastic chef, often combining her passions across the media.
The artist
For Suzanne Dunaway, line isn't the only thing, but it has always been the first thing. She has studied with a disciple of Rico Lebrun, a master of line and drawing, and then with a follower of Richard Diebenkorn, a master of colour.
Whilst always continuing to paint, Dunaway is also a successful illustrator. She has created illustrations for her own books (No Need to Knead and Rome at Home, among others) and major publications including The New Yorker, Gourmet Magazine, The Los Angeles Times, Orion, Wine & Food, Bon Appétit and more.
She painted when she could and also when she had to, when there was simply no alternative but to roll out of bed in the morning, stand before a white canvas with no idea of where she would go, and imagine the unimaginable.
Dunaway and her husband arrived in Collioure 36 years ago, drawn to a village made famous by Matisse and Derain, a place with "no night life, no tourists, and indescribable beauty." The town may have changed, the beauty has not. An artist's dream.
She has held two 10 day exhibitions in 2017 and 2018 at Le Dôme in Port Vendres. Her atelier is open to visitors by prior appointment.
Click images for optimised view