by Jenny Rhodes
When my beautiful dog Lilli pulled me down the stairs last year, I broke my leg in three places.
If anyone has done a similar thing and suddenly become unable to walk, and do everyday things, you will know that you become very aware of how difficult it must be for people who are permanently disabled. Kerbs, steps and a thousand things are out there as your own personal minefield.
You can become a prisoner in your own home.
Since my accident I have looked for things that make life easier and more pleasant for people with walking disabilities.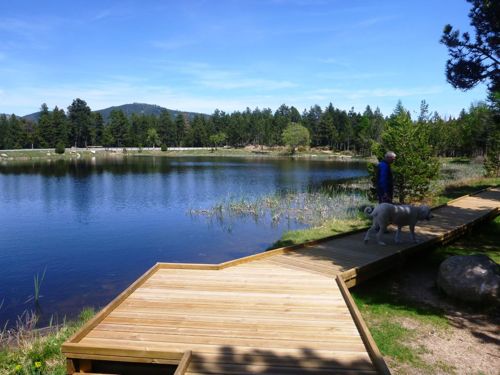 This is a small place I have found just on the roadside on the road leading into Les Angles. Someone has had a wonderful idea of building a wooden boardwalk round a small lake, Jaca D'en Calvet, and picnic tables for wheelchairs ,with bench seats on one side and space for the wheelchair on the other.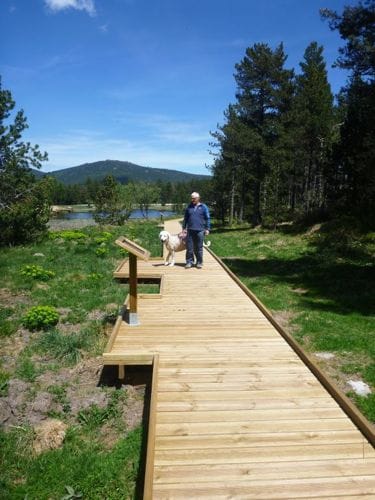 There are two fishing platforms, also accessible to wheelchairs.
They have actually made parking spaces wider for people to get out and access their chair. It is so brilliantly thought out.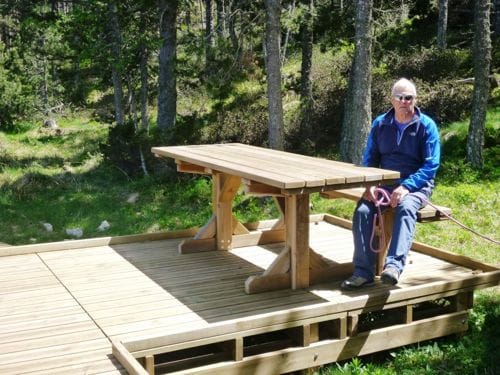 It's not huge but it is beautiful. The lake, wild flowers and views make it a magic place to picnic.