Did you know that, according to the Midi Libre, the yellow boat 'Marguerita' that can be seen slowly falling to bits in Port Bou belonged to John Wayne!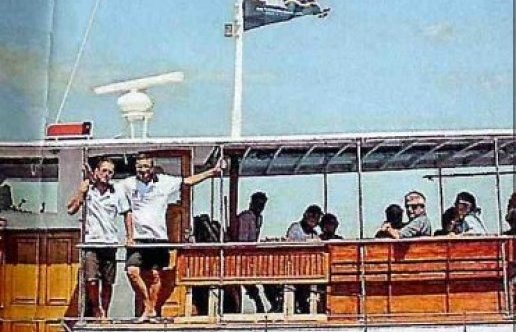 The 19m boat was built in 1933 in Massachusetts for the coast guard. In the 40s, it was bought by John Wayne and renamed Marguerita after his lover. Sold on again to an American fan of the Med coast, it ended up shipwrecked on the beach at Banyuls. Towed to Portbou, where it has remained ever since.
Estimated by the owner at 450,000 €, this collector's piece doesn't seem to be selling!