Argelès to Banyuls-sur-Mer is a short but fabulous coastal drive on a crisp autumn day, offering panoramic views over the bay of Collioure, row after row of steep, terraced vines, and a sparkling Mediterranean ever present throughout the drive.
Birthplace of Aristide Maillol, his sculpture 'Jeune Fille Allongee' relaxes on the seafront, with more of his work on view in the small museum just outside the town.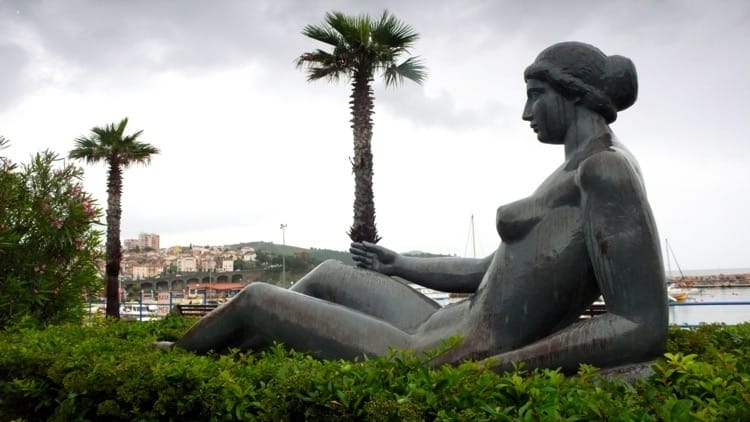 Maillol was very much part of the turn of the century art scene, friends with Matisse, Derrain, Picasso, Dali. A sculpture of Dina Vierny, aged 17, his last muse, model, and member of the French Resistance, stands beneath the huge jacaranda tree behind the town hall.
Banyuls has plenty of bars and restaurants to suit every taste and pocket. The pretty town with flower filled alleys, and the seafront itself, are delightful for a gentle stroll, but it is also a brilliant base for rambling and walking.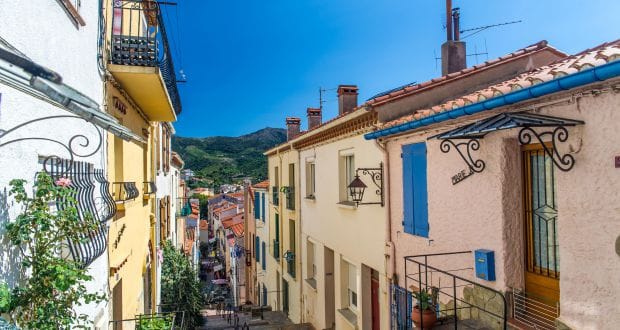 The famous GR 10, running the length of the Pyrenees, starts in Banyuls and ends in the Atlantic at Hendaye. If you don't fancy walking for 50 – 60 days, an easier option is the coastal path, which will lead you to small coves and peaceful picnic spots.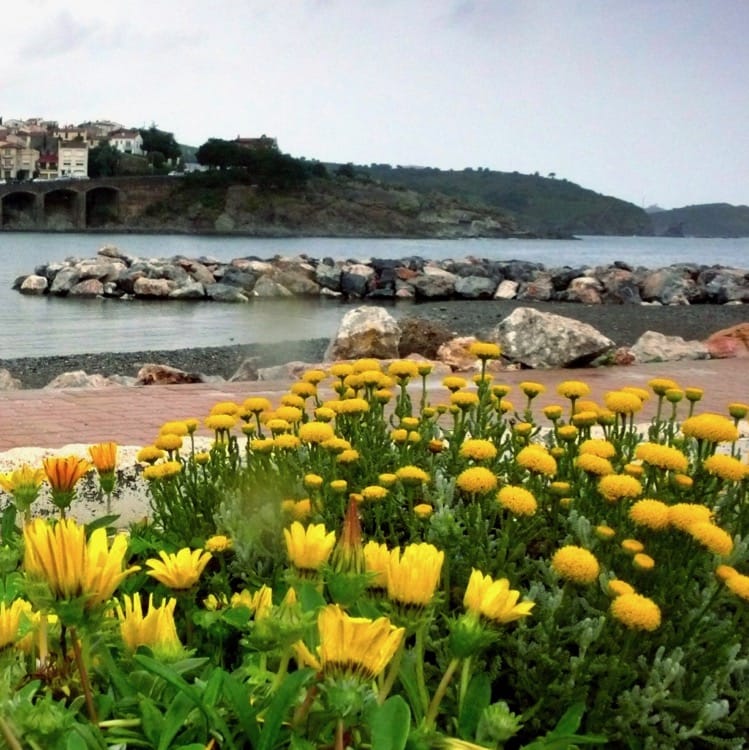 In 1860, Abbé Rous, new Curé at the Chapelle de la Rectorie, first tasted the local wine and declared it delicious. So delicious in fact, that he decided, through his network of Catholic contacts, to make it the communion wine throughout France.
In 1870 the railway reached Banyuls, and soon naturally sweet Banyuls wine was being drunk as the perfect accompaniment to foie gras in the best restaurants in the land.
High above the town, the little white chapel of Notre Dame de la Salette catches the first rays of the sun as it rises out of the bay. Above it, on the skyline, the Tour de Madeloc was once an important part of the Roussillon communications system.
The drive via Madeloc from Banyuls to Collioure is breathtaking: twisting hairpin bends through the terraced vineyards, the whole of the Cote Vermeille spread out below you.
The Banyuls Aquarium, recently extended, offers an exciting glimpse of local underwater life, and the 'Jardin Mediterranéen' of the Biodiversarium, hanging from the cliffs above the valley of the Baillaury, gives a fascinating insight into Mediterranean plant life on the surface.
The Reserve Marine Naturelle, 650 hectares of sea between Banyuls and Cerbère, is a sub–marine paradise.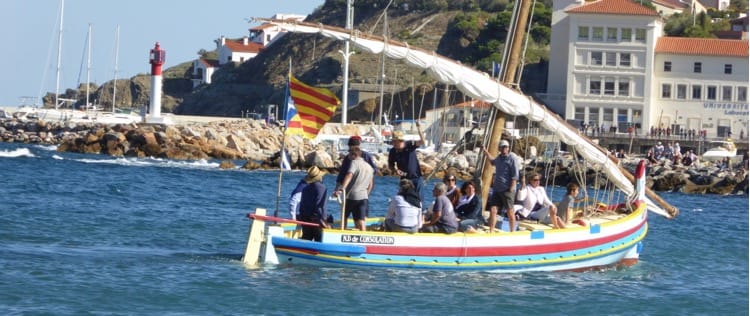 The annual Fête de Vendanges in October, turns the beach into a colourful, animated mass of eating and drinking, bands and musicians, jugglers, glee and laughter. Towards the end of the afternoon, Catalan Barques zig zag a ballet in the bay before bringing the "harvest" in to the shore.