In October 2020 the Port-Vendres Tapestry went on exhibition in The Dome, to great acclaim.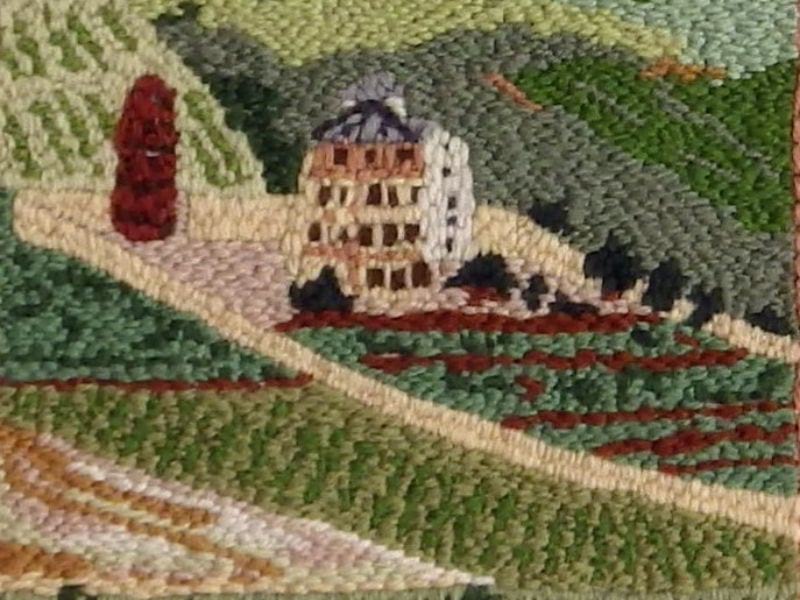 From the outset our objectives had been to design and produce a tapestry about the history of Port-Vendres and then donate it to the town, to become a visitor attraction, with a permanent home.
There were so many wonderful comments written during the exhibition in the 'golden book' that we, the members of the Association felt that the Mayor's promise of a permanent home would not be long in coming.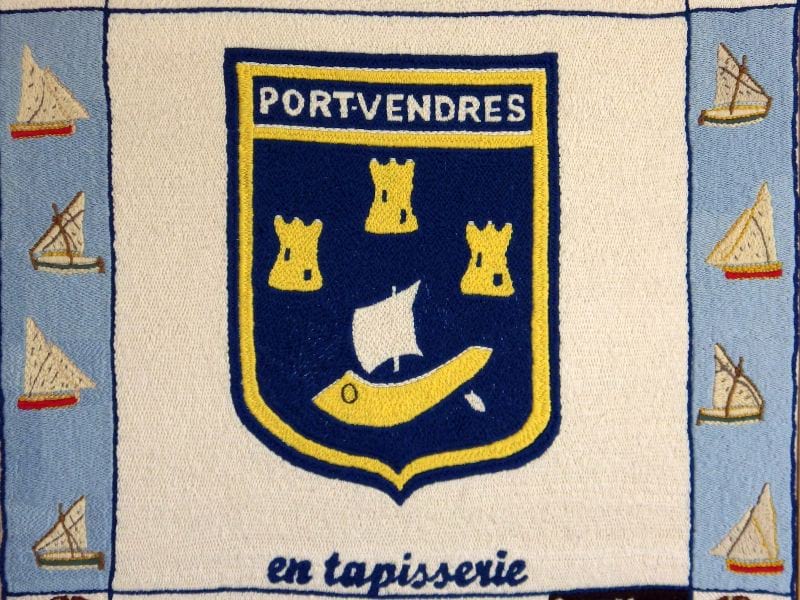 However, different priorities have superseded this and whilst we are told that the promise is still there to be fulfilled, it may not be for a while.
Now, just this week, we have been offered a chance to once again put the tapestry on display, for just 12 days, whilst further consideration is given. At least this will give more visitors an opportunity to see it and maybe some will want to look at it again. However we have little notice.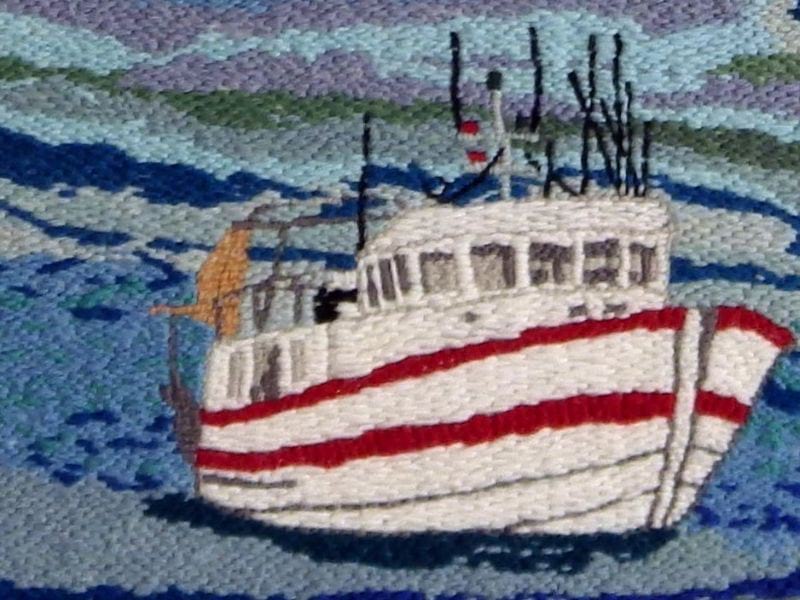 The Tapestry will be on display in the Small Salon, Pavillion des Arts, Fer a Cheval, Place de L'Obelisque, Port-Vendres.
We shall be open from Wednesday 18th May to Friday 20th May, from 2.30 to 6.00 pm. Saturday and Sunday 21 and 22nd May from 10.00 to 12.30 and 2.30 to 5.30. Then again next week, from Tuesday 24th May to Friday 27th May, from 2.30 to 6.00 pm and Saturday and Sunday 28th and 29th May from 10.00 to 12.30 and 2.30 to 5.30.
Visitors will also benefit from being able to see the wonderful artworks of Barbara Tomlinson in the exhibition in the main Pavilion room next door.
Thereafter, we await the decisions of the Town Hall as to future display.
However, in the intervening period from our last exhibition, we have not been idle.
Our book about 'The Great Port-Vendres Tapestry' has been printed and this will be on sale whilst the tapestry itself is on display.
We will also be selling some lovely postcards of the tapestry panels, which will make great mementoes of your visit.
FIND OUT MORE