Pierre Grau and 'Salades d'Artistes'
by Lynn Hall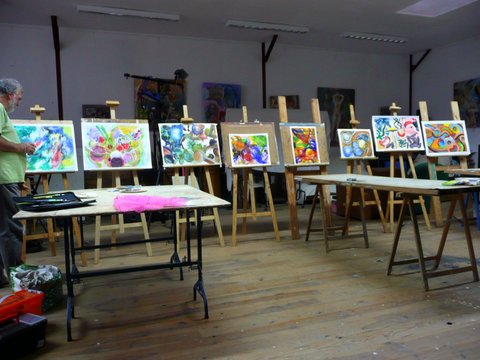 Do you like painting – or ever thought you would like to try?
This lovely region has always appealed to artists. When we came to live here 15 years ago I was hoping to spend more time painting that I ever had time for whilst working in London.
I experimented with a couple of different classes in the early years, but thanks to a friend was lucky enough to find the right Prof. for me. What keeps me 'hooked' is that Pierre has the knowledge, experience and imagination to offer a different subject at every class. This might be figurative or abstract and suits complete beginners as well as more experienced painters. This has really helped me to develop apersonal style.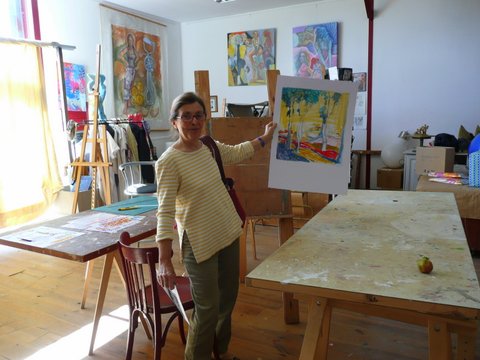 Pierre Grau trained at the Beaux-Arts in Besançon before moving to Argeles, where he worked as a potter for 20 years. After that he had his own gallery for 15 years in Collioure. Pierre is a natural teacher and enjoys passing on his passion for art. He has taught in Elne, Perpignan and Ceret and, since 2007, in his own atelier in Le Boulou. This light and airy space on the site of an old cork factory has been renovated to make a comfortable place in which to work. French is naturally the main language in the atelier but Pierre has enough English to encourage a vibrant mix of nationalities in his classes. Paper can be provided but each student takes their own materials.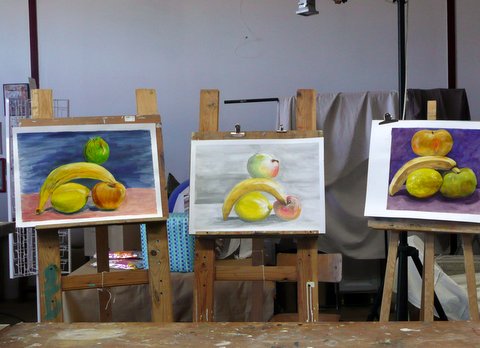 Classes are both friendly yet serious and all about the pleasure of learning. Whether you are a complete beginner or an experienced painter there is a class for you. Choose from the basics of drawing, the challenges of a life class; try your hand at sculpture or painting with acrylics.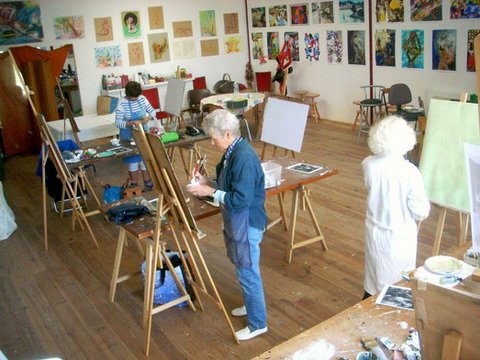 Monday: 10 – 12.15 – painting with acrylics and 5 – 7 pm life class
Tuesday: 10 – 12.15 – sculpture and 2.30 – 5 pm painting
Wednesday: 2.30 – 5 pm – learning to draw
Thursday: 2.30 – 5 pm – painting
Salades d'Artistes
2 Carrer d'En Cavailles
66160 Le Boulou
Tel. 04 68 68 70 53/06 01 79 14 50
The atelier is easy to find, being on the left, at the end of the road past Intermarché.
For further information: www.pierre-grau.fr