by Martin Bailey
Olives remain ever popular and Spain is one of the largest producers.
Here's a recipe which updates this savoury fruit and gives it a kickstart.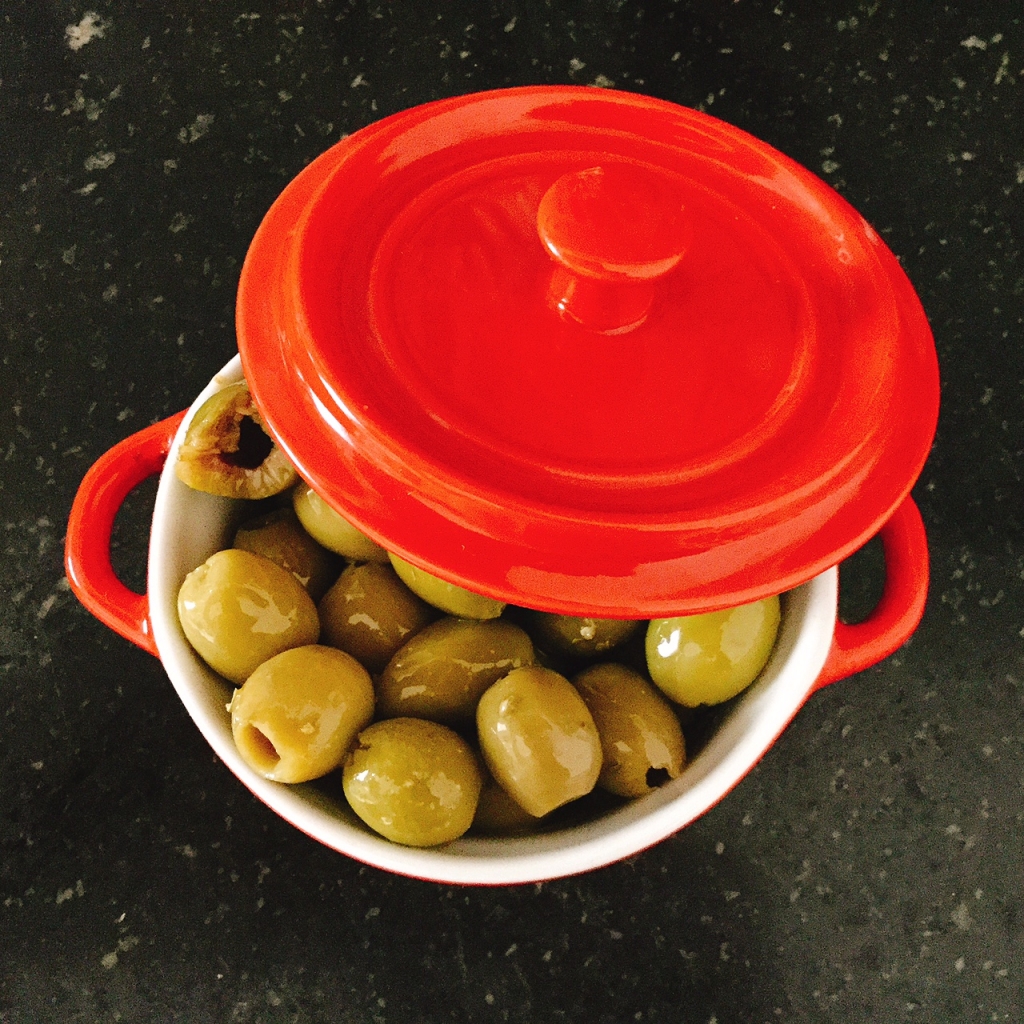 Serves 3-4
Ingredients

300g jar of green Spanish olives

4 sprigs of fresh oregano or 1/2 tsp of dried

5-6 dried cayenne peppers

100ml extra virgin olive oil

Juice from a lemon
Method
1. Drain the olives.
2. Add all the other ingredients to a bowl and mix well together.
3. Add the oil mixture to the Oliver.
4. Eat.