Opéras en Fête, Argelès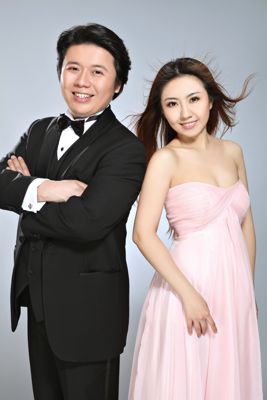 Les Amis d'Alain Marinaro will hold a vocals master class at the Argelès-sur-Mer music school from July 19th – August 2nd.
Brainchild of Chinese baritone, Heng Shi, artistic director of the Opéra Comique in Shanghai, five public concerts have been scheduled, three of which will be devoted to arias, duets and trios from operas, each totally different from one concert to another.
Tuesday, July 22nd – 18h30
Chateau Las Collas (Thuir, on the road to Le Soler)
Part of the AMusikenVignes festival.
Entry € 5, free wine tasting.
Thursday, July 24 – 21h
Cinema Jaurès, Argeles sur Mer (village).
Entry € 10.
Tuesday, July 29 – 18h30
Mas Baux (Canet, exit 4 from dual carriageway Perpignan to Canet)
Part of the AMusikenVignes festival.
Entry € 5, free wine tasting.
A further two concerts will take place on Saturday 26th and Thursday, July 31st at 21h at Cinema Jaurès Argelès.
The public will discover the incredible one-act opera by Giacomo Puccini, Gianni Schicchi: "The rich Buoso Donati has died The reunited family mourns whilst thinking only of the inheritance coming their way.. only to find that Buoso bequeathed all his property to the monks. Dismayed the family turn to Gianni Schicchi to find a solution. Gianni dreams up replacing the deceased (no one knows he is dead, except for the family), and dictating a new will."
Entry € 10.
Information. 04 68 89 65 96 or http://alainmarinaro.info