MONDAY 10 APRIL 2017
After a mixed day of trading the GBP/EUR exchange rate managed to just about hold €1.17 (although this was largely due to euro weakness).
Less than impressive UK data left the pound weaker against the US dollar on Friday, and a general risk-off mood failed to limit Sterling's losses against the Australian, New Zealand and Canadian dollars. The pound did hold firm against the euro however, with GBP/EUR managing to hold above the €1.1700 level.
What's going to be moving the currency market this week?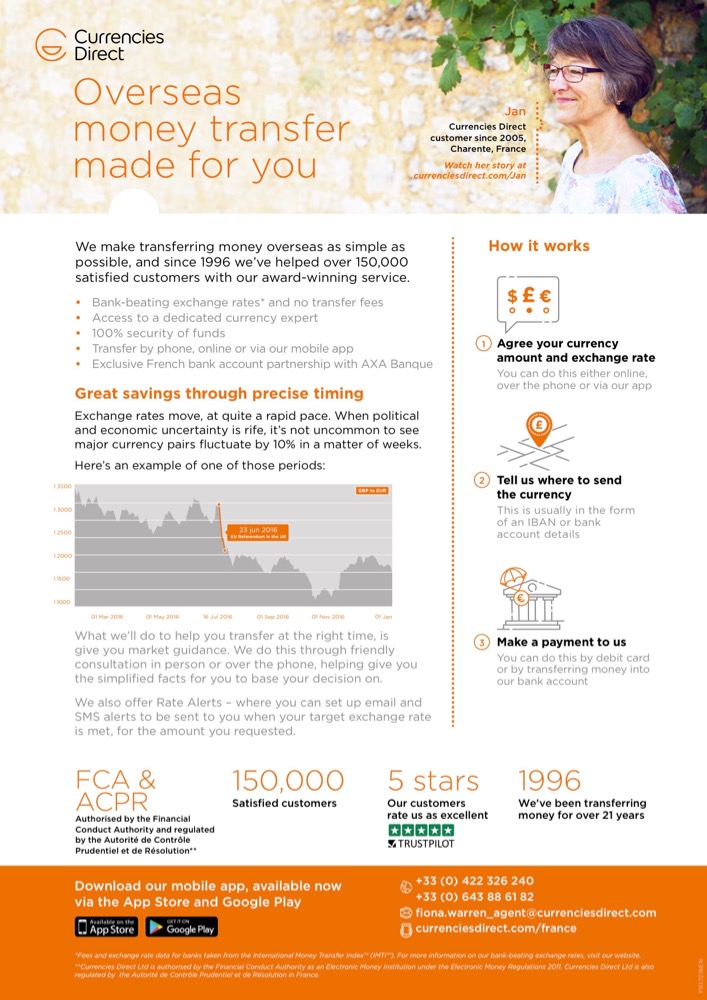 What's been happening?
There were a number of UK reports on the data calendar on Friday, but unfortunately for the pound none of them offered much cause for cheer.
Both industrial and manufacturing production unexpectedly declined in February (by -0.7% and -0.1% respectively) while construction output dropped -1.7% on the month and slowed to 0.5% on the year.
The UK's trade deficit also widened and the NIESR GDP estimate for March signalled a slowing in growth in the first quarter.
Demand for the pound also eased as Bank of England (BoE) Governor Mark Carney gave no indication that UK interest rates would be increased in the near future.
Meanwhile, the US airstrike on a Syrian military base limited demand for higher-risk currencies but sent oil prices to a new one-month high (boosting the Canadian dollar in the process).
The US dollar closed out the week in a broadly stronger position as the US unemployment rate fell to its lowest level since 2007.
What's coming up?
Today we've got news from the Eurozone, in the form of the Sentix investor confidence gauge, and a speech from Federal Reserve chairwoman Janet Yellen.
If the Eurozone's confidence index shows the improvement in sentiment forecast by economists the GBP/EUR exchange rate could be pressured slightly lower.
Similarly, any hints from Yellen that the Fed could increase the number of planned interest rate hikes in 2017 would put pressure on GBP/USD.
The first bit of exciting UK news, the nation's inflation report for March, is due out tomorrow.
At the moment the consumer price index is expected to come in at 0.3% on the month and 2.3% on the year. Accelerating consumer price pressures might force the Bank of England (BoE) to reconsider its current wait-and-see stance on interest rates, so a stronger rate of inflation could send the pound higher.
CHECK OUT THE RATE