Restaurant Reviews – Summer 2022
We're no gourmet 'foodies' but we know what we like. Fresh, tasty food, good and friendly service, clean cutlery, crockery and loos, and prices that don't send P-O Life into liquidation compared to the quality of the meal.
The following reviews are not adverts. They are just restaurants that friends and readers have recommended.
You might not always agree, the chef might be having a bad day, your standards might be higher….or lower – but they give you an idea of what's available.
Bon appétit.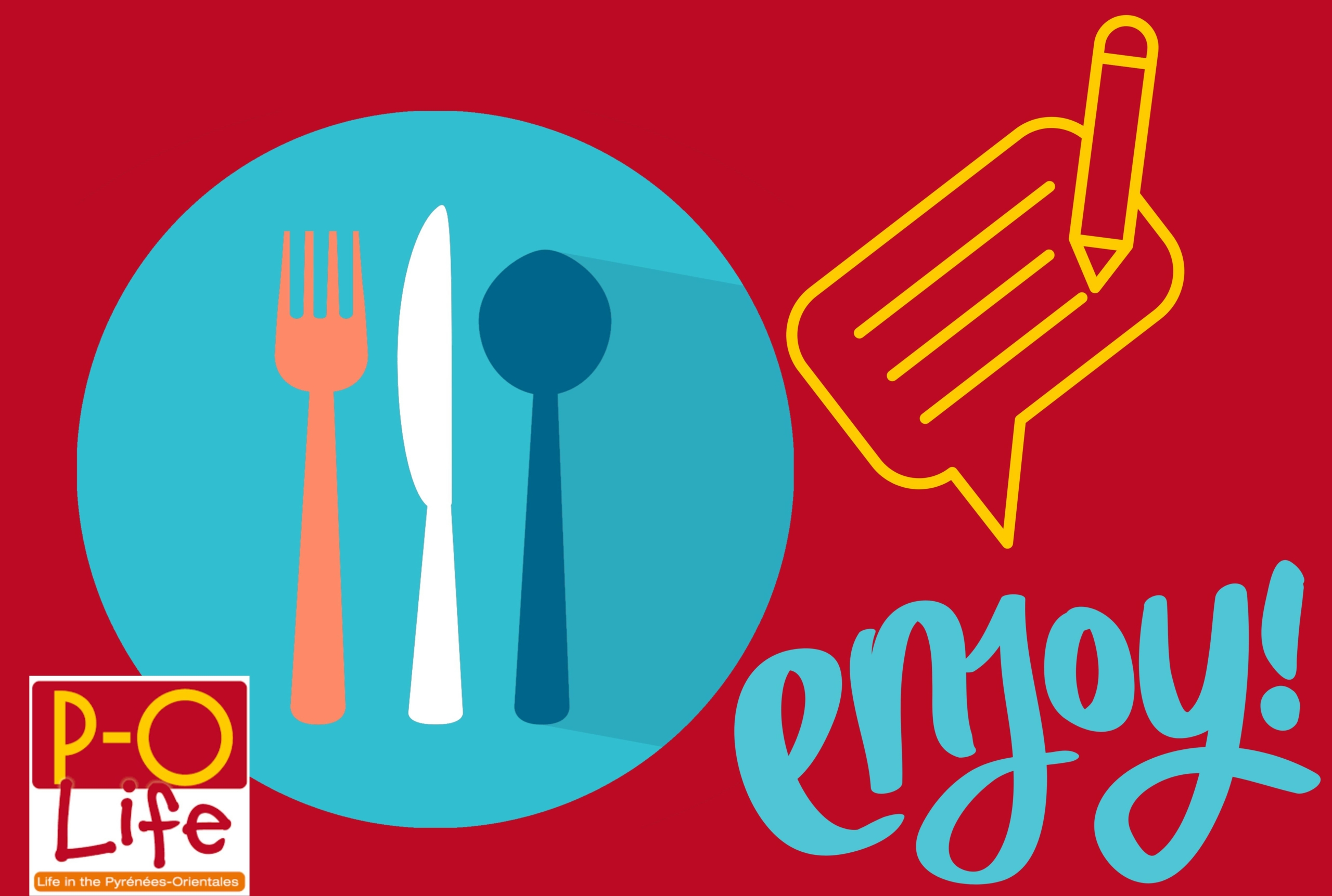 Du Nord au Sud, Perpignan… with Jeff
A very reasonably priced restaurant with great food and friendly and helpful service. Shared starter, 2 huge main courses, litre of house red €50.
14 Rue du Théatre, Perpignan
Tel: 06 50 72 95 88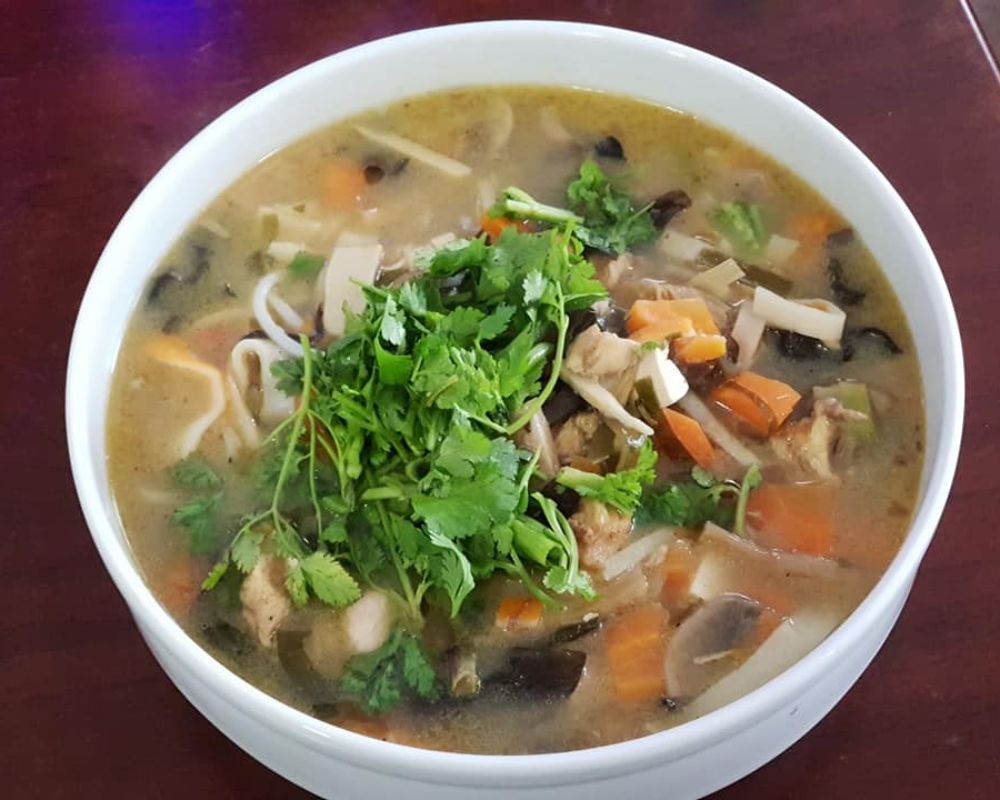 Le Refuge du Clocher, Laroque des Albères… with Jessica
A great new addition to Laroque, with lovely views and a great atmosphere. The wine list respects all budgets, and we enjoyed everything from melt in your mouth lamb served with roasted veg to a huge 'cote de boeuf' for 2 served with homemade chips and salad. The homemade desserts are just as good. We will be returning, especially to try out the new brunch menu.
1 Rue des Évadés, Laroque-des-Albères
Tel: 04 68 73 43 59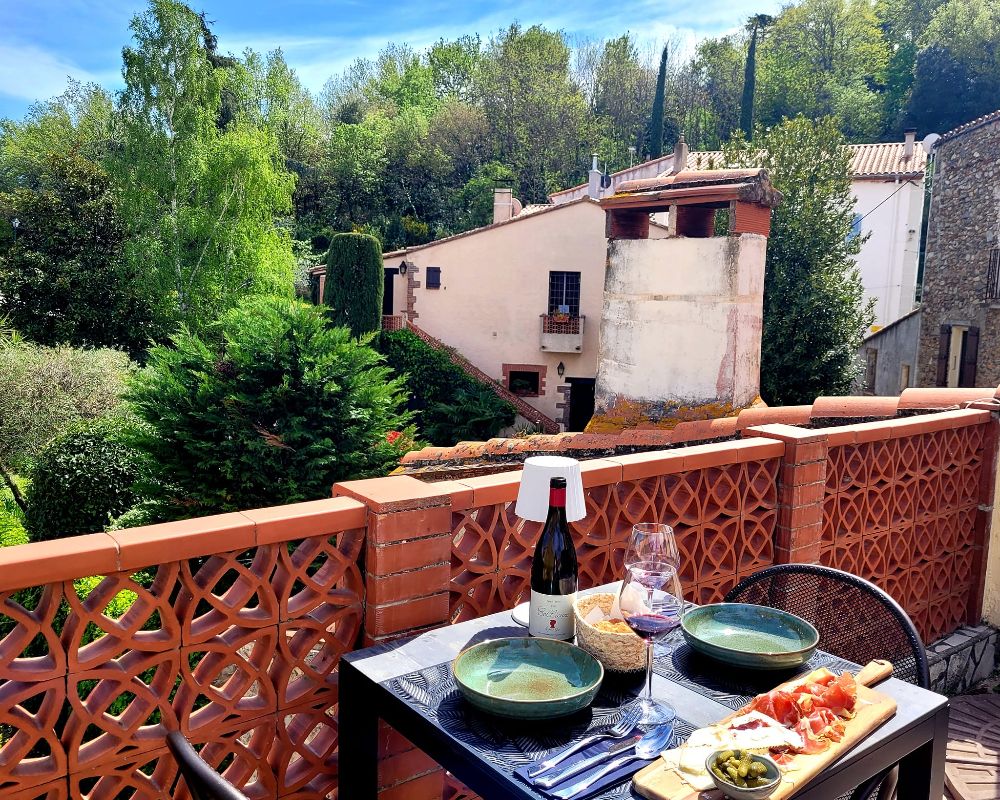 La Casa Linga, Collioure… with Eileen
While Collioure has a plethora of restaurants to suit all budgets, we had a beautiful lunch here, priced at €23.50 for three courses. Fresh, local produce, beautifully presented and served. The entry level wine was Abbé Rous, local and very acceptable. We were very impressed and will return.
8 Rue Saint-Vincent, Collioure
Tel: 04 68 61 93 99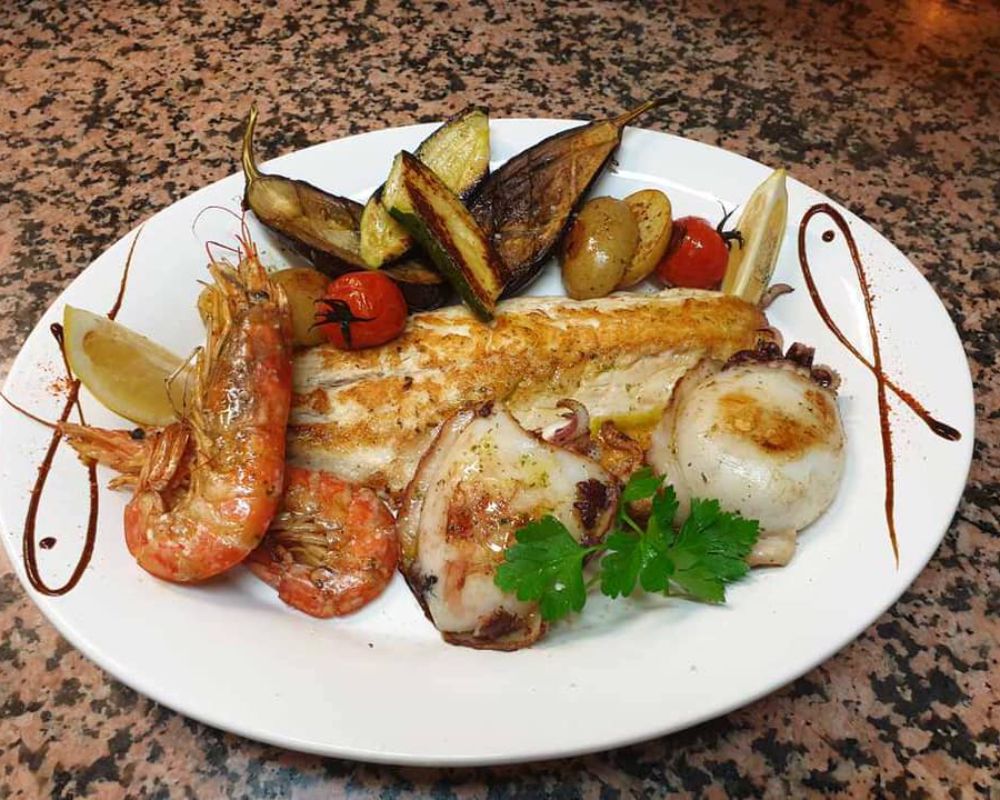 Chez Anne et Didier, Port Vendres… with Jane
I return here regularly because it is always good value and the owners are so friendly. Not high end cuisine, but good food and wine at a reasonable price. They normally have a vegetarian option and fresh fish. Use the time to people-watch as it is usually pretty busy. You are advised to book.
4 quai Pierre Forgas, Port-Vendres
Tel: 07 65 27 85 87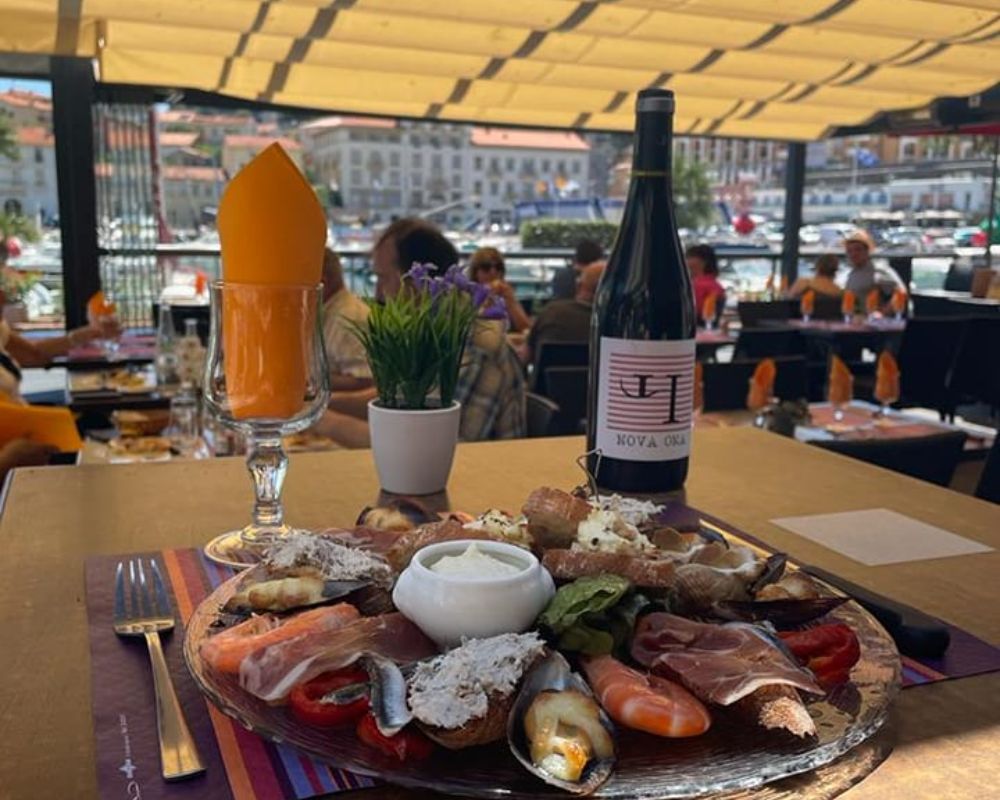 La Salamandre, Sorède… with Merry
Eating in the square in Sorède, this was one of the prettiest meals we've had, starting with one of their house cocktails. Dishes are a mixture of traditional French cooking with creamy sauces and some original touches. Super food in a lovely village setting. Three courses for 34€. Best to book as they do get busy.
3 Rte de Laroque des Albères, Sorède
Tel: 04 68 89 26 67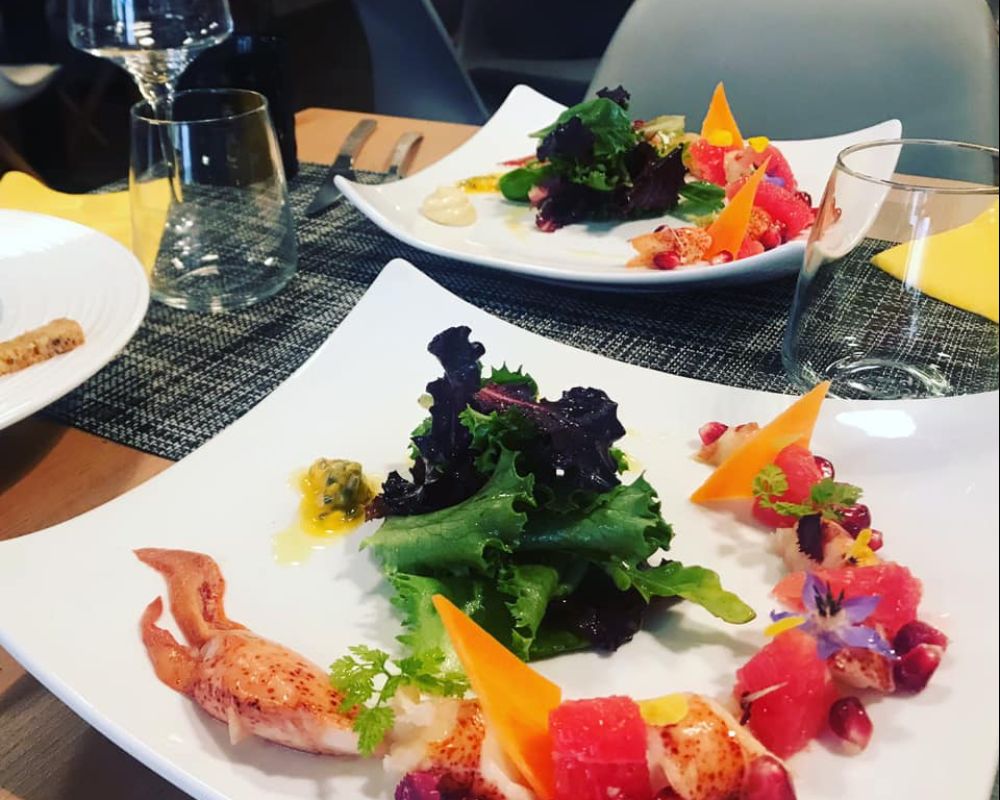 Bistro, Llauro… with Miranda
Llauro's only restaurant offers imaginative locally sourced food at a very reasonable price. There is limited seating, including a terrace with amazing views over the Plaine de Roussillon. Service is friendly and professional, they will cater for food allergies, and the wine couldn't be more local. There is also an excellent takeaway service at €10 per large portion. Bon appétit!
1 bis Rue du Platane, Llauro
Tel: 06 48 57 57 98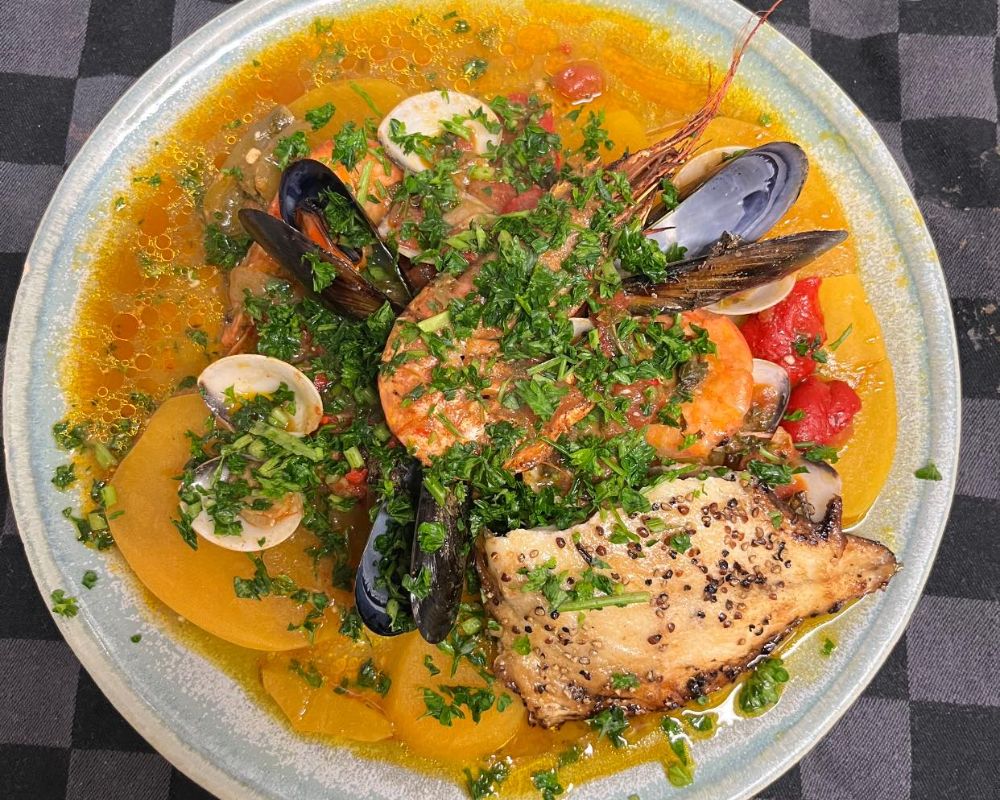 La Quête, Argelès sur Mer… with Malcolm
The food could be described as tapas but that doesn't do justice to the small sharing plates (or big tapas)! We shared thon tartare, moules, acras, joue de porc, filet du bouef, lentilles, and potimarron between 4, with two bottles of excellent white wine. We followed with a chocolate mousse and the best citron coupe colonel any of us could remember tasting. All of exceptional quality with great, smiley service. Total bill 184€. Looking forward to sitting outside on the traffic free square.
9 Pl. Gambetta, Argelès-sur-Mer
Tel: 04 68 08 23 19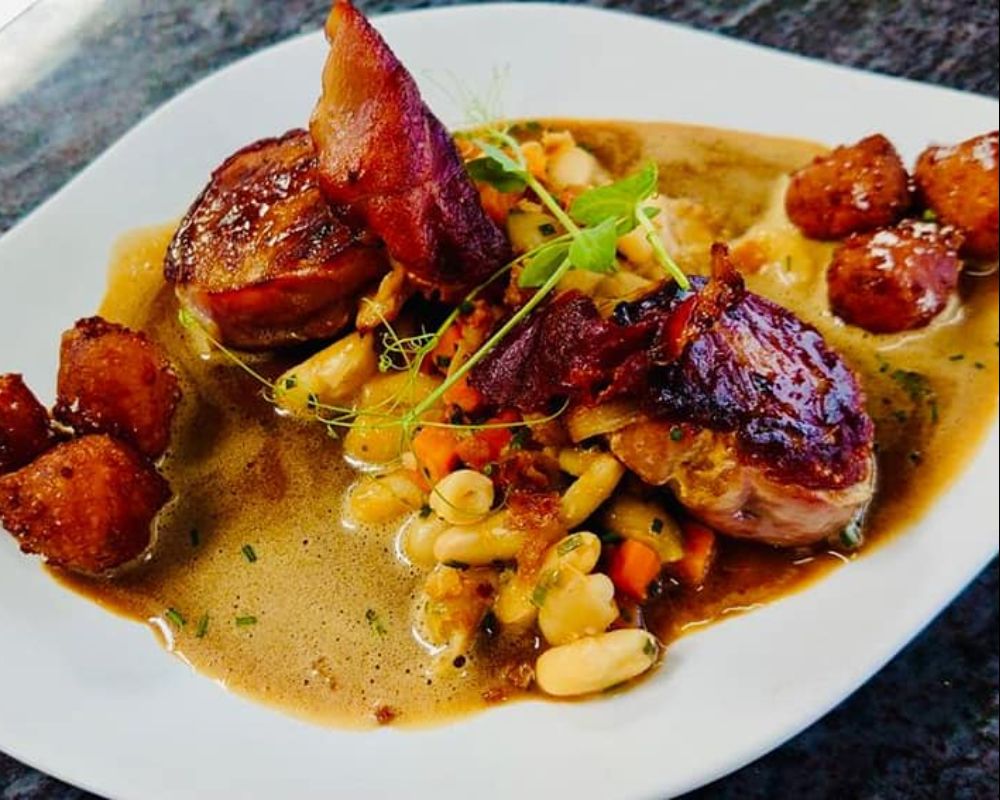 Domaine de Falgos… with Philippa
We decided to try out the lunch and spa offer at Domaine de Falgos as advertised In the spring P-O Life magazine. Highly recommend it – we used the gym, went for a swim, checked out the whirlpool & sauna & hammam all before a delicious lunch. All for 45€ per head including wine and coffee. Excellent service too. 😊
Saint Laurent de Cerdans
Tel: 04 68 39 51 42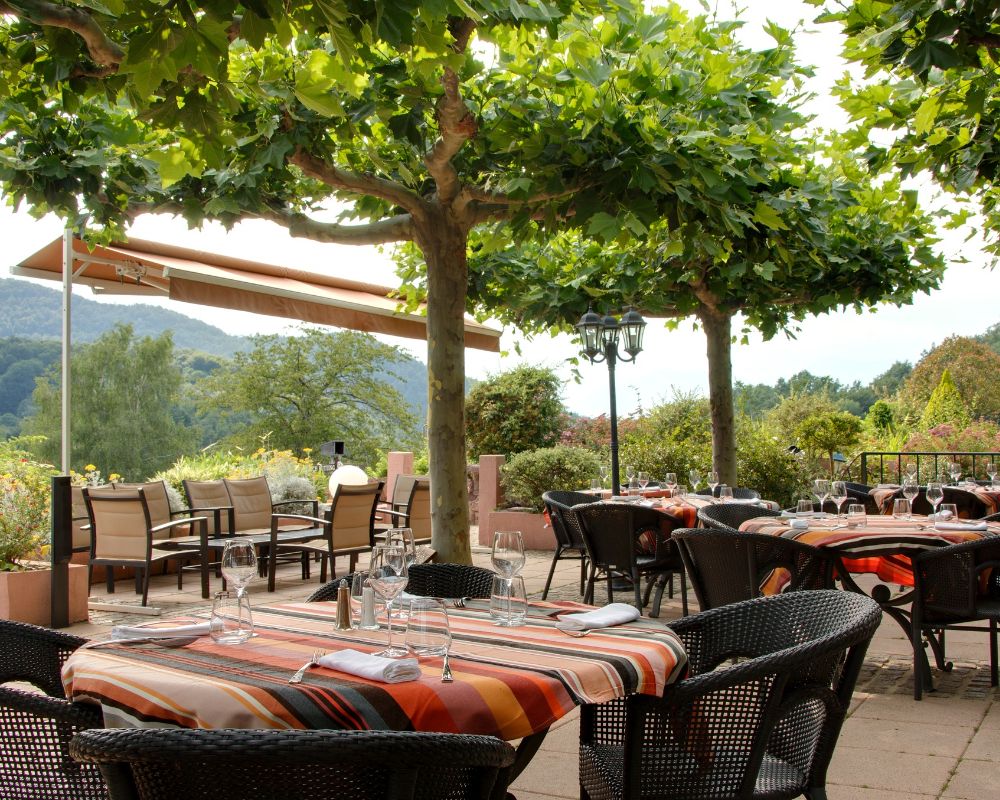 Les Capellans, Saint Cyprien… with P-O Life
Far from the madding crowd, but not too far, more relaxed, safe for the kids to run around, sit on the dock in the bay (no tide rolling in though) in one of several café restaurants in Les Capellans. Parking is easy, (though less so in August) some great takeaway shops if you want to eat on the beach, excellent fishmonger, butcher, veggie shops, supermarket, souvenirs, bread, cheese, and a Wednesday morning craft market with a portion of the profits going to charity. A dynamic little quayside shopping centre which is easily overlooked and could do with our support.
Saint Cyprien Port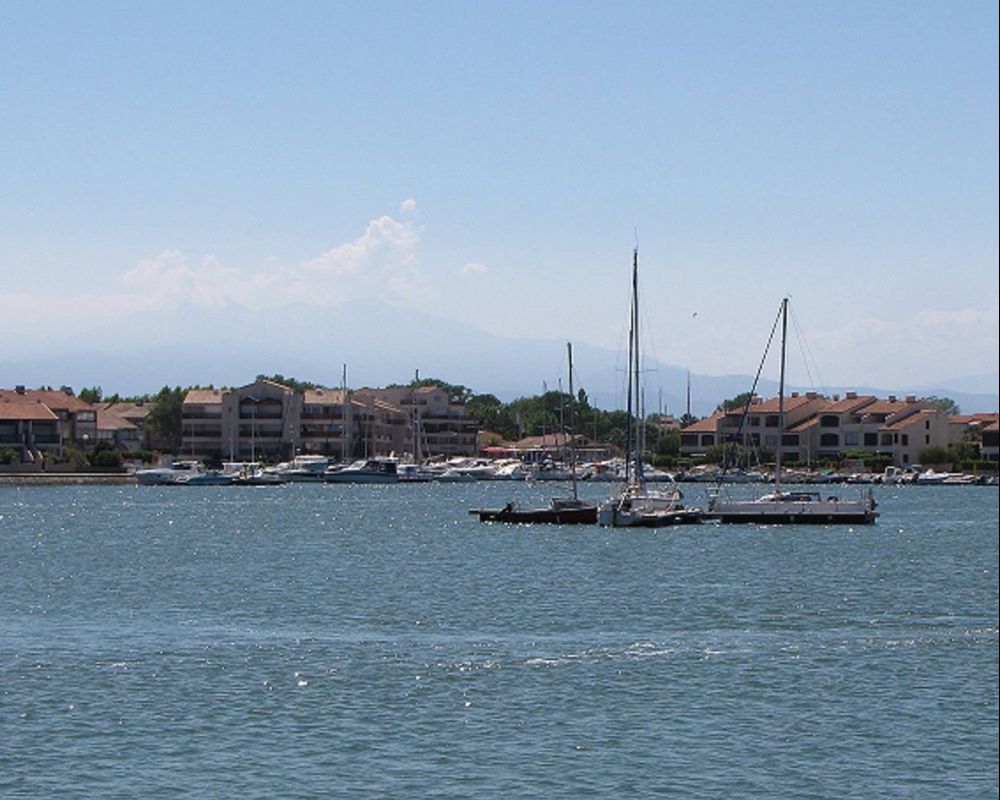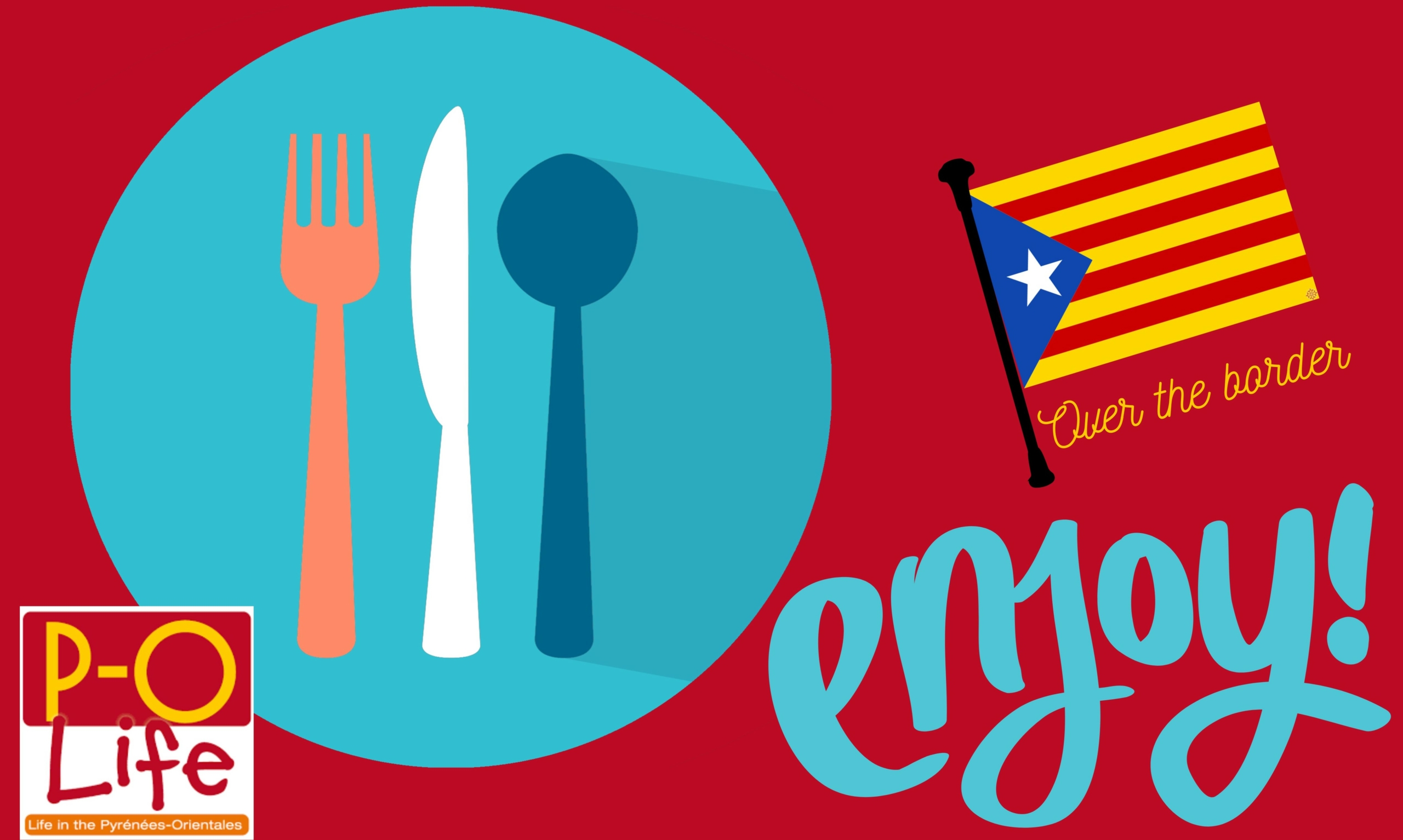 Restaurant L'Ermita… with Robyn
Less than 2 hours from Perpignan, just north of Barcelona, this restaurant is open 365 days a year and is associated with a catering college. It has a fabulous seasonal menu with all the dishes beautifully presented. Menu prices are just 24 or 26 euros depending on the day of the week. We celebrated my husband's birthday there on a Monday evening and virtually had the place to ourselves. Lunchtimes seem to be busy though. And it is part of the Hotel Gran Sol, a great place to stay with terraces overlooking the sea.
N-II, km 664, 08395 Sant Pol de Mar, Spain
Tel: +34 937 60 00 51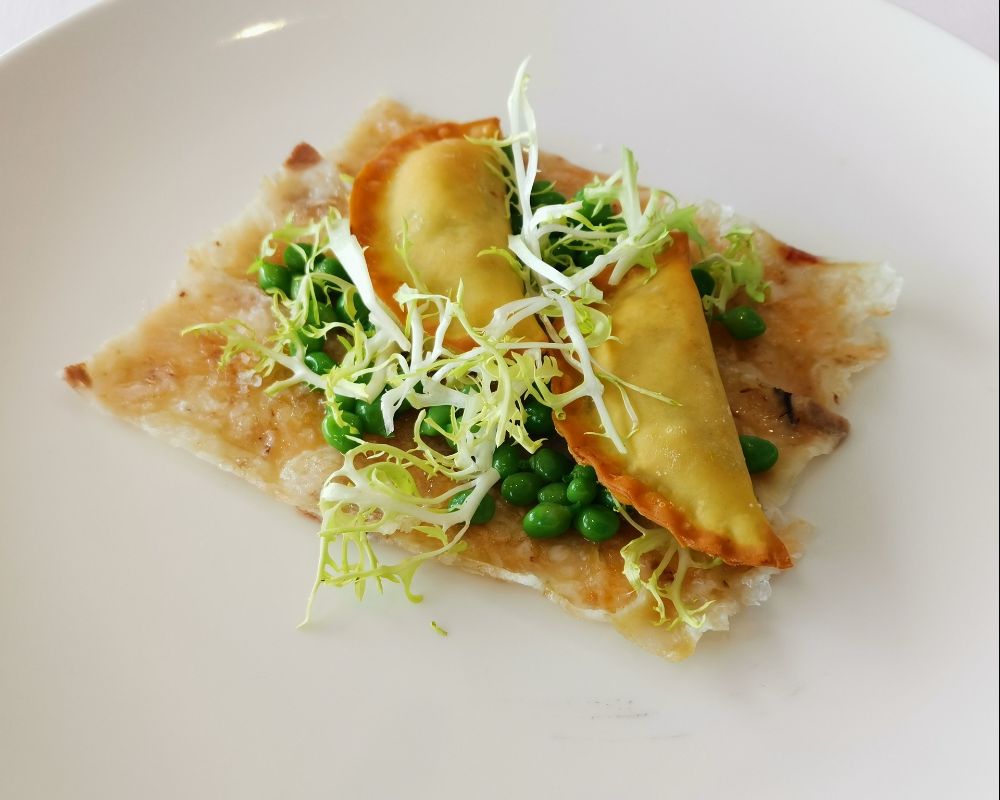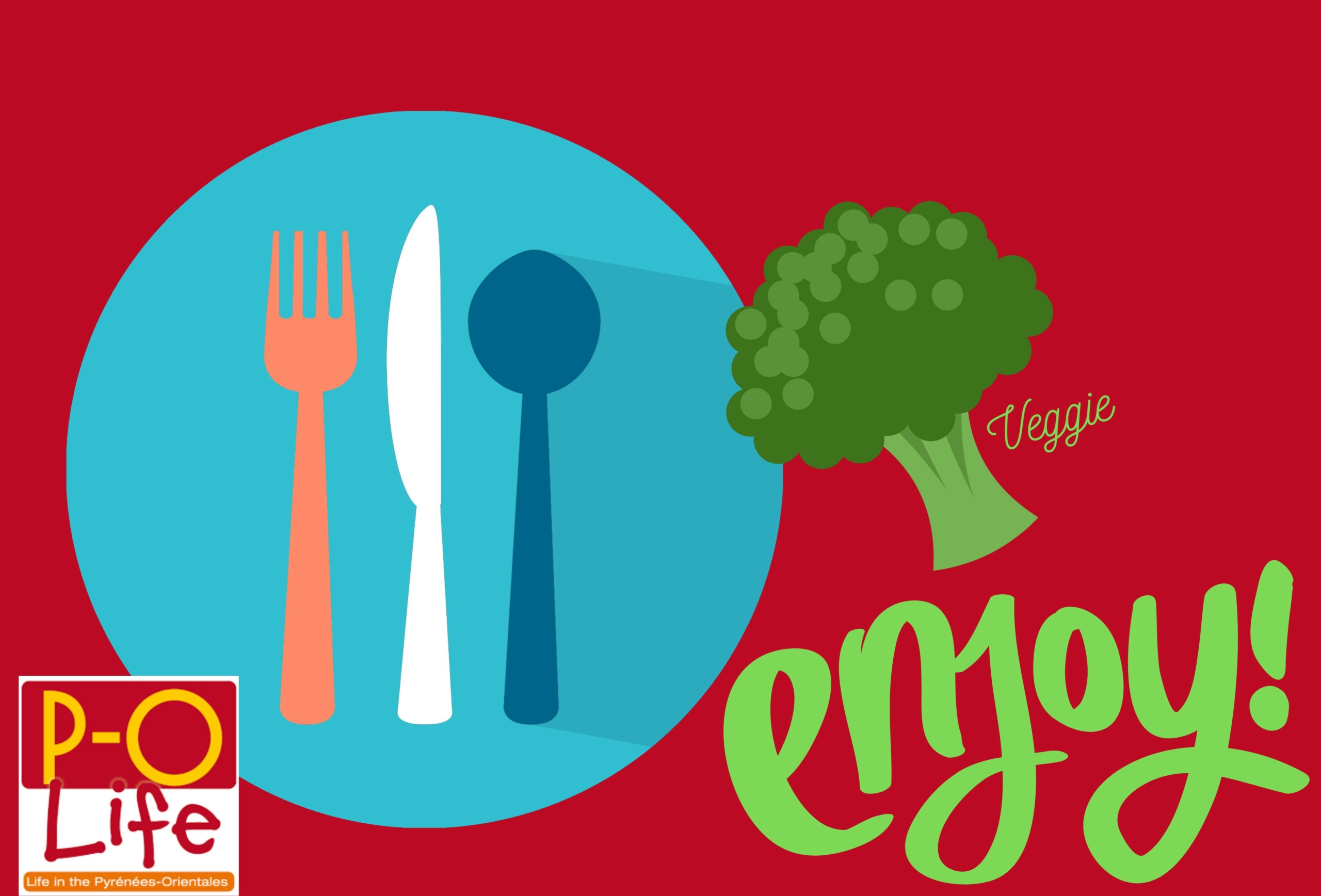 … with Laura
Now I love hummus as much as the next person but if you think being veggie is all about salad and chick peas, think again! The P-O have come on leaps and bounds in terms of restaurants serving plant-based diets. Here are another two of my faves.
Know a veggie-friendly restaurant worth a mention? Let me know: laura@anglophone-direct.com
Les Délices du Liban
Opposite the Théâtre de l'Archipel, Avenue Général Leclerc, also known as Thirsty Street (rue de la Soif), has loads of great bars and restaurants. Before a recent dance spectacle, we called in to this restaurant by chance and we'll certainly be going back. Loads on the menu including 4 different mezze plates, one veggie and one vegan.
41 Avenue Général Leclerc, 66000 Perpignan
Tel: 06 08 68 81 46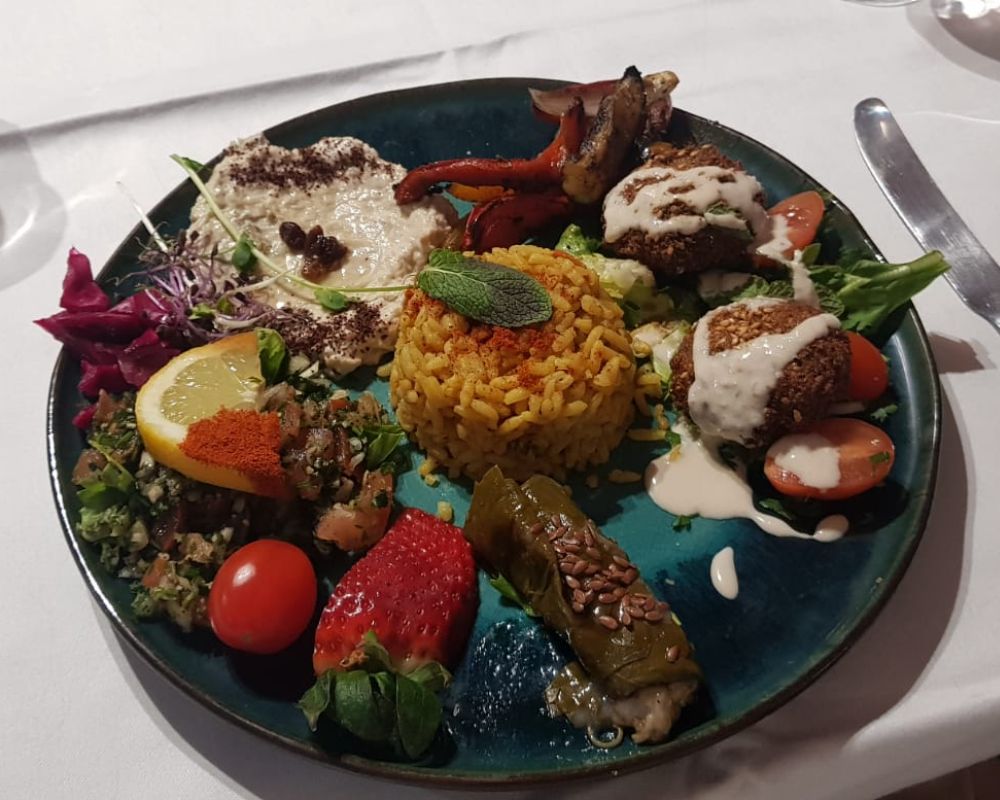 Yorimichi
Bad news, food lovers. Since the P-O Life summer mag (n° 74) was printed, Hitomi and Jonathon have closed their restaurant but have promised to come back at the same address with an exciting new concept, and there's sure to be veggie delights on offer… watch this space!
11 Rue Jean-Baptiste Duchalmeau, Perpignan
Tel: 06 70 88 07 98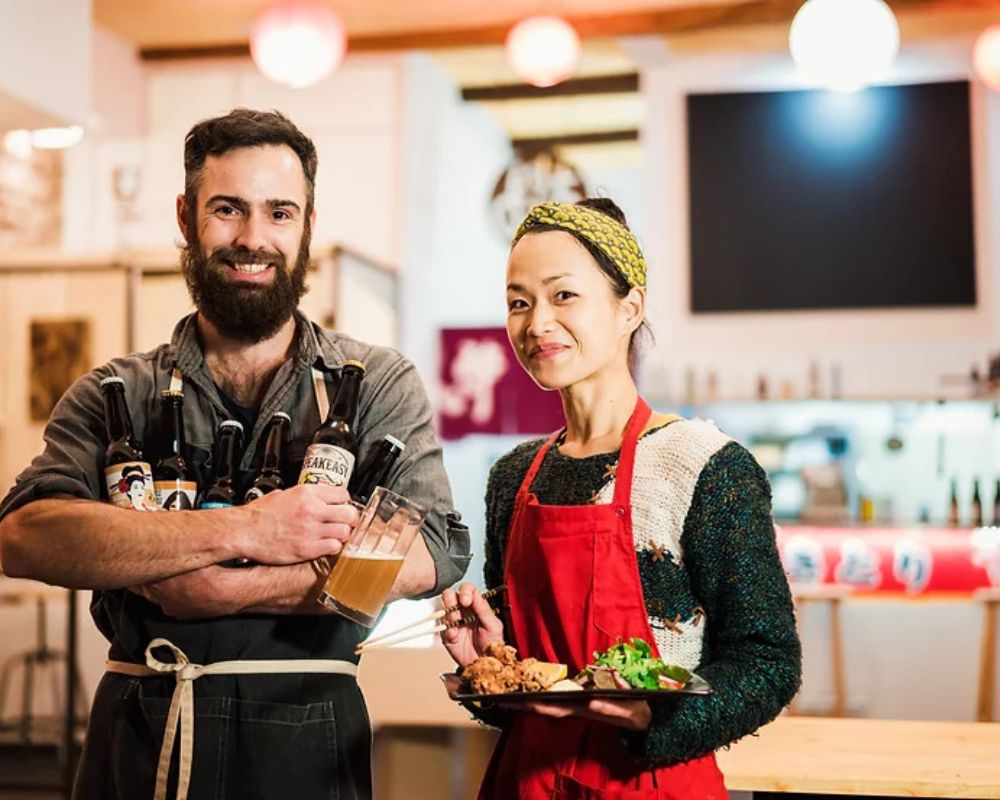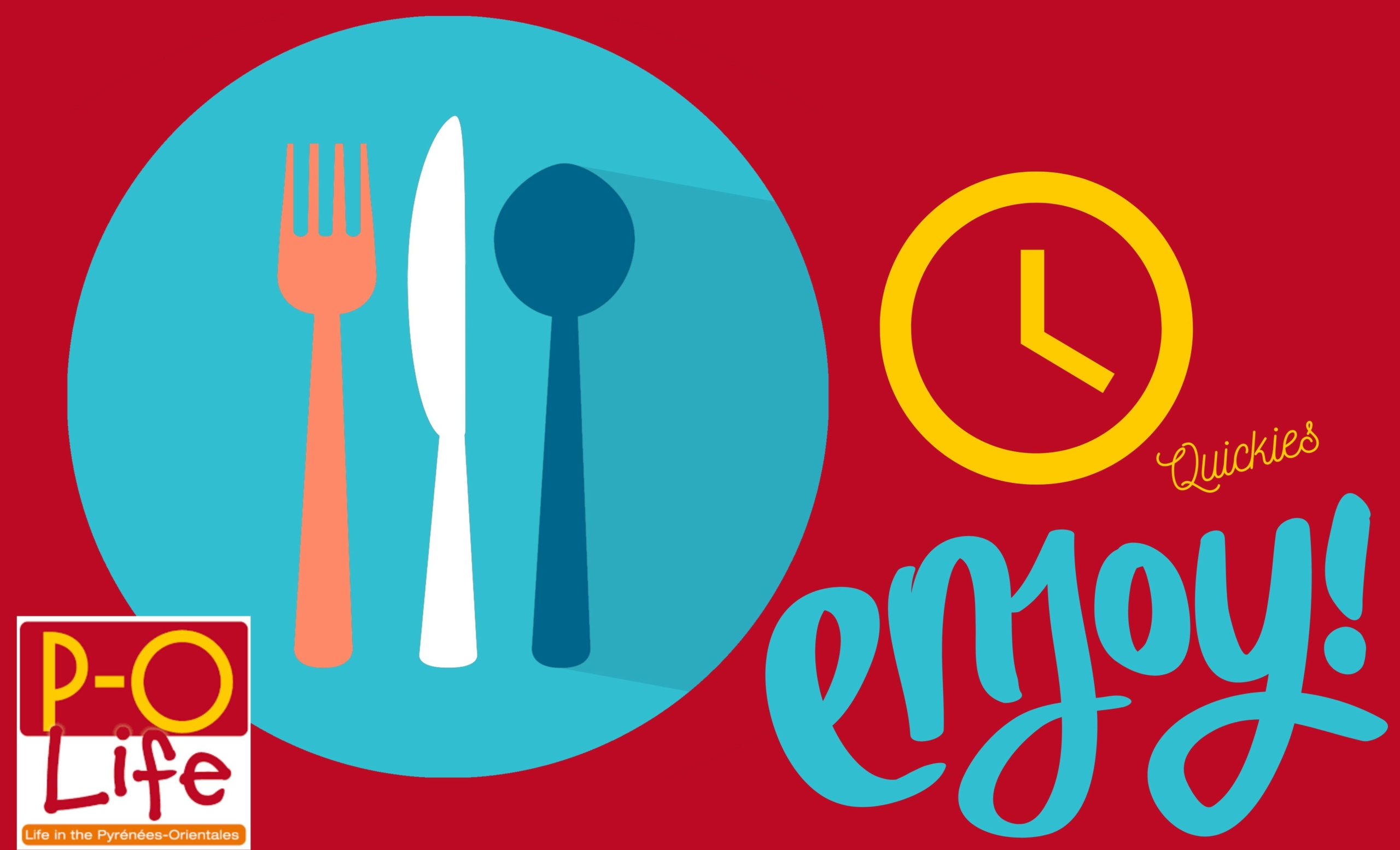 LES 9 JETS, CERET…WITH WENDY
Very impressed by the food, (we both had the 24,50€ set menu) it was extremely tasty, well presented and the staff were attentive and friendly. We will definitely go again.
NEW DELHI, PERPIGNAN…WITH DAVID
Absolutely amazing Indian meal . Loads of flavour and spice. Not your normal bland French Indian. 10/10
TRULL D'EN FRANCESC, PONT DE MOLINS…WITH MWANA
Fantastic, fantastic, fantastic. Excellent food and service, lovely setting
L'ATELIER DE FRED, CÉRET…WITH LESLEY ANNE
Superb lunch or dinner – thank you David and the welcome from Fred is just the best in the PO. For the quality and choice of food, the price is unbelievable. Bravo Fred. We love you.
LA TABLE CAN CERET, SANT PERE PESCADOR…WITH MARTIN
We had an amazing time at this restaurant south of Roses. Owned by the most friendly French folks we've ever met and a true passion for their dishes.