Short stay visas : what if you overstay your 90 days?
Brexit, Brexit, Brexit! Without residency rights, Brits with second homes, like all other third country nationals, are limited to 90 days in France (or any other EU country) over a 180-day period.
For British passport holders, the short stay (90 day) visa is automatically assigned on your arrival into the Schengen area, you do not need to apply for it in advance.
*Note: your passport must be valid for AT LEAST 3 months after the day you plan to leave.
Border officers should stamp your passport on arrival and departure. If they don't, make sure you ask them to, as without relevant entry and exit stamps, officials will presume you have overstayed your 90-day welcome!
If you don't receive a stamp in your passport, don't expect the law to be knocking down your door! Keep hold of your boarding cards and/or tickets as proof of your movements.
This particularly applies for anyone applying for a visa extension in France (see below) if they flew into a Spanish airport and then drove over the border to France.

Calculators
Keep track of your totals with the EU's short stay Schengen calculator.

Extensions
You can apply for a short stay visa extension if, during your trip to France, you encounter extenuating circumstances.
Such circumstances are categorised as humanitarian, family or professional and must have been unforeseeable when you arrived.
You need to complete and send a visa extension form (demande de prorogation de visa de court séjour) to your local prefecture. This form should detail the reasons for your request and specify your date of departure.
You obviously need to include supporting documents, including:
photocopies of all the pages in your passport (proof of entry and exit stamps, particularly your last arrival into French territory)
proof of insurance, including repatriation
evidence of the extenuating circumstances (medical certificates, professional event etc.)
For 66 dwellers, the Préfecture des Pyrénées-Orientales can be contacted with the following details.
Address : 24 quai Sadi Carnot – 66951 Perpignan Cedex
Email : pref-dde-sejour@pyrenees-orientales.gouv.fr
Website : http://www.pyrenees-orientales.gouv.fr/Prendre-un-rendez-vous
*Note: you can only apply for an extension from within France. If you leave the territory, you will need to apply for a re-entry visa from the British Embassy or a long-stay visa from TLS in the UK.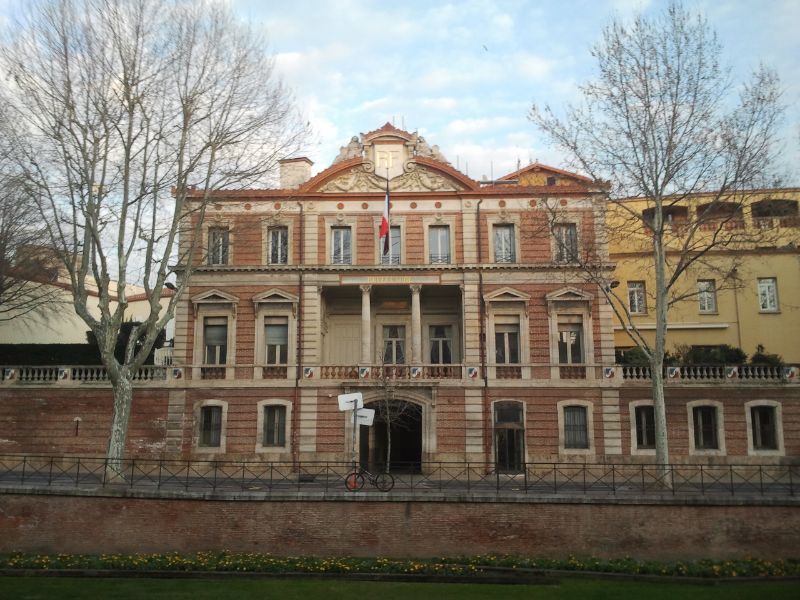 Overstaying
You may be tempted to try your luck and stay beyond the regulation 90 days but according to official websites, immigration authorities register every arrival and departure in their SIS (Système d'information Schengen) database, flagging up overstays, even just for 1 day!
Overstaying your allocated visa duration without a granted extension can result in sanctions, including immediate deportation, fines and a ban from re-entering the Schengen zone.
The cost of the fine and the length of the ban are not set in stone but worst-case scenarios seem to indicate 1200€ and a 5 year ban.

Longer-stay visas
If you need/want to stay longer than 90 days in 180, you will need to apply for a longer stay visa from your country of residence.
Use the French government's official visa guide to check which visa you require and your eligibility.
For British residents, longer stay visas are managed by TLS, who have centres in London, Manchester and Edinburgh.
Read their step-by-step guide to the French visa application process.
A number of P-O Life readers have gone through the process and report that the overall cost per visa is around £112 (without counting the additional costs of getting to the interview etc.).
As with all similar application processes, the amount of paperwork can be daunting!