For thousands of years, large and cumbersome 'racket' snowshoes were absolute necessities to move around in snowy landscapes, to hunt, trap, communicate, discover and survive.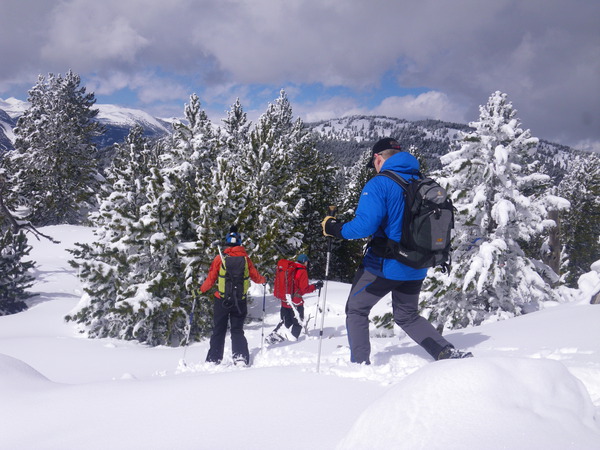 Today's snowshoes are lightweight and easily manoeuvrable, making you feel as if you are floating across the snow, and snowshoeing has become a fun, low impact exercise – the perfect way to visit the winter wonderland of the high Pyrenees.
For an added dimension to your walk, why not explore the mountains with a qualified guide? Do you know how to tell if a squirrel is left or right handed from the way it eats a pinecone? Or the difference between the way finches and tits eat a hazelnut? Can you identify hare and fox tracks in the snow? Do you wonder about the origins of a church or the name of familiar wildflower and butterfly, or worry about getting lost, or caught out in a thunderstorm?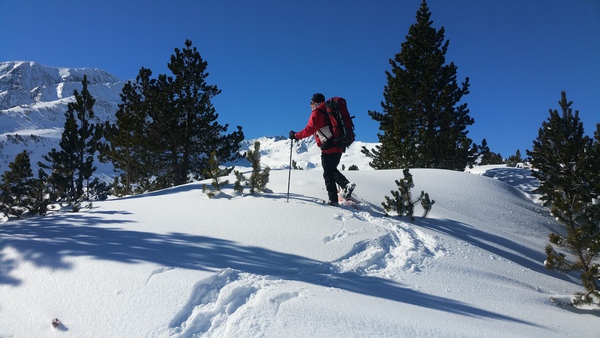 An International Mountain Leader (IML) will plan your itinerary, animate your walk, take pleasure in introducing you to the mountains, inspire, educate and above all, provide a safe way to enjoy a potentially dangerous environment.
Contact Ian Pendry if you would like to join in a walk.