Français, la belle langue, can be a devil to master with all those irregular verbs, silent letters and the dreaded masculine/feminine!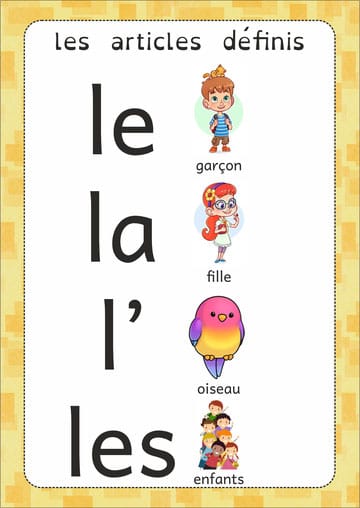 If it's all Greek to you, try your hand at the following exercises and see if you can't impress your neighbours at the next apéro!
Answers at the bottom of the page- no cheating!
V pour Va!
Match up the words, all beginning with V with their definitions. (Why not try to work them out first just from the definitions?)
| | |
| --- | --- |
| 1 voilier | a fermer la clé |
| 2 vérrouiller | b qui habite à côté |
| 3 volant | c là où la route tourne |
| 4 volonté | d un signe de ponctuation |
| 5 virage | e un instrument de musique |
| 6 voisin | f bateau |
| 7 ver | g qui contient du poison |
| 8 violoncelle | h faire de gros efforts pour réussir |
| 9 vénimeux | i pour diriger un véhicule |
| 10 virgule | j petit animal long et mou sans pattes |
As easy as pie
More well known similes to match up to their English equivalent
1

Bavard comme… (chatty as a magpie)

a

un cachet d'asprine

2

Muet comme… (quiet as a mouse)

b

un ver

3

Blanc comme… (white as ghosts)

c

une vache qui pisse

4

Dormir comme… (sleep like a log)

d

un paon

5

Simple comme… (easy as pie)

e

un pinson

6

Laid comme… (ugly as sin)

f

une pie

7

Pleuvoir comme… (pour down)

g

un loir

8

Nu comme… (naked as a baby)

h

un pou

9

Gai comme… (happy as a lark)

i

une carpe

10

Fier comme… (proud as a peacock)

j

bonjour
Parts of a whole
Here are the parts, find the whole (possibilities at the end of exercise).
Example : le toit, les fenêtres, les portes, les murs = une maison
un écran, une télécommande, une antenne
une selle, des pédales, des roues
des robinets, un bouchon, un siphone
une paume, des doigts, des ongles
l'accueil, le rayon, la caisse
a une main / b un supermarché / c un évier / d une télévision / e un vélo
Tenir
Can you find the English equivalents for these French expressions with tenir?
1

Je pense qu'il tient à moi

a

Keep out of reach

2

Nous tenons le coup

b

Behave yourself

3

Il se tient à peine debout

c

Sit/stand up straight

4

Tiens-toi droit

d

We're hanging in there

5

Tiens-moi ça

e

I'll keep in touch

6

Tenir hors de portée

f

I think he likes me

7

Je te tiendrai au courant

g

Hold this for me

8

Elle tient à son argent

h

I insist

9

J'y tiens

i

She's a bit mean

10

Tiens-toi bien!

j

He can hardly stand up
Speech fillers

Every language needs conversation fillers – nonsensical little words to plug a gap during an awkward silence, or when you can't find the right word. Here are a few with some very rough English equivalents.
alors – so, then…
bon – ok, right
mais bon – anyway
eh bien – well…
enfin – well…
c'est-à-dire – what I mean is…
euh – err…
à la limite – I suppose, I mean…
donc – sooooo….
hein? – hey?
Answers
V pour Va : 1f 2a 3i 4h 5c 6b 7j 8e 9g 10d
As easy as pie : 1f 2i 3a 4g 5j 6h 7c 8 9e 10d
Parts of a whole : 1d 2e 3c 4a 5b
Tenir : 1f 2d 3j 4c 5g 6a 7e 8i 9h 10b