Cultural season 2014 – 2015, Théâtre de Thuir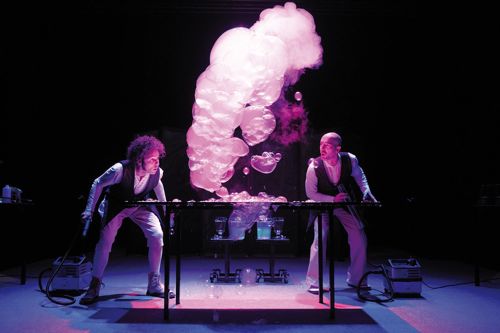 The dyanamic little town of Thuir is not to be forgotten when it comes to entertainment. It has a fabulous 500-seat theatre located on the Boulevard Violet, opposite the Caves Byrrh, with a diverse and exciting programme of music, theatre, dance, circus…..in fact something for everybody theatre.
Samedi 14 mars à 20h30 / musique classique / lyrique
LA PETITE FLUTE ENCHANTEE, par la Formation de Chambre des Pays Catalans

Dimanche 22 mars à 16h
VY, de et par Michèle Nguyen (Belgique)
Conte / marionnette – Durée : 1h10
"Accompagnée de sa petite marionnette, Michèle Nguyen propose un récit d'enfance autobiographique, délicat et teinté d'humour".

Vendredi 3 avril à 20h30 / théâtre – clown
SUR LE SENTIER D'ANTIGONE, par l'Agence de voyages imaginaires, Cie Philippe Car (Marseille)

Jeudi 30 avril à 20h30 / théâtre – masque
HOTEL PARADISO, par Familie Flöz (Allemagne)

Jeudi 7 mai à 20h30 / cirque – acrobatie
LE CARROUSEL DES MOUTONS, d'irque et¨fien (Belgique)
Admission prices for paid entertainment have all been set at a very affordable 4 – 10 euros and can all be booked in advance.
Office de Tourisme Intercommunal Aspres-Thuir
Boulevard Violet – BP25
66300 THUIR
Tél : 04 68 53 45 86
Mail : contact@aspres-thuir.com