WALK THE REGION……. with Christian Piquemal
A bird's eye view of Roussillon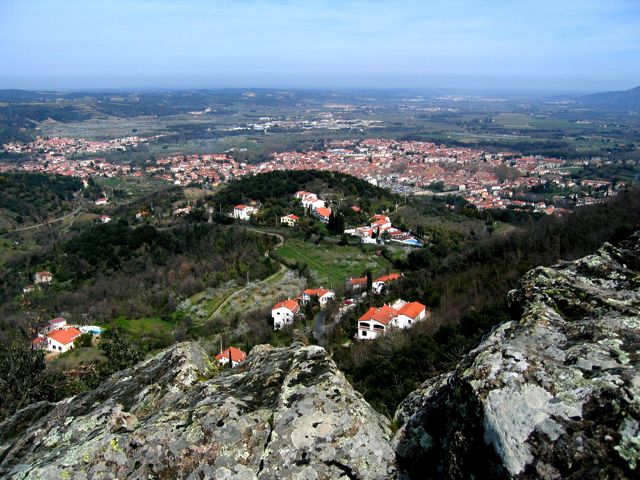 This is an easy trail mostly following ancient muleteers' tracks. Clear winter days and flowering springtime are the ideal periods for this half-day trip which you can combine with a visit to the colourful Saturday morning market. From the heights of Céret, walkers will enjoy wide panoramas including the Vallespir valley, the Canigou, the plain of Roussillon and (hopefully) the sandy coastline. The meandering way down is particularly inspiring as the footpath follows an old irrigation canal bringing water from the mountain of Fontfrède.
Access:
No problem arriving in Céret but finding a place to park is never that easy on Saturdays. Still, at least it's free of charge.
Roadsigns: Yellow marks and signposts.
Gradient: from altitudes 160m to 410m.
The Walk:
From the market place, find "La Capelleta" (old chapel housing an art gallery) and take Avenue d'Espagne, the road leading to Maureillas. Pass the rugby ground and a roundabout and soon after the "Camping Municipal", take the steps on the right, up to a new housing development. Follow Rue de Nogarèdes until Route de Falguerolle. Stick to the right and you soon reach a crossroads. (0h35) (option: the footpath on the right leads to the Cascade dels Baussos in 10 mn.)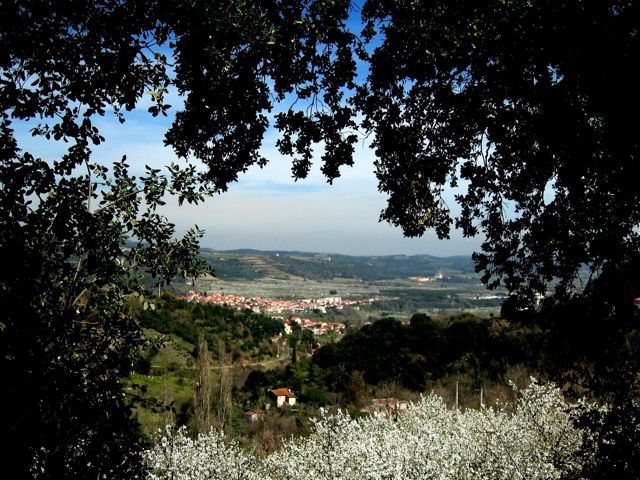 Take the narrow footpath just in front. It goes up, sometimes abruptly, crossing woods of oak trees. Views expand as you walk from one clearing to the other until you finally reach a partly renovated farmhouse "Mas d'en Pople". (1h05)
After a well deserved break, follow the level track on the right of the mas to a wide open space of meadows. Take a small road on the right for a gentle stroll providing sweeping views. Forget the track on the left giving access to "Mas d'en Ribes" and, after a long bend of the road, don't miss the footpath down on the right. (0h15)
Under cover of the forest this beautiful path leads to a lovely brook easy to ford. On the other side, you are crossing a private property (don't panic, owners kindly accept walkers!!) with a house ("Mas d'en Clic") you will pass on your right. Beware of the only difficulty of the trail: stepping down for 1m50 on slippery rocks. Firmly grab hold of the one and only unfortunate young tree!! (0h25)
Past the house, the track goes up to a small platform with hundreds of young mimosas. After 50m or so, leave the track to take the footpath slightly on the left. It links up with the irrigation canal, which you will follow until reaching the outskirts of Céret. Most of the work, digging the rock and building the walls, was done between the 18th and 19th centuries. The municipality of Céret repaired it a few years ago but they didn't do a wonderful job!
The footpath crosses the road twice before arriving at the Rue des Capucins in front of the old convent of the same name. Follow the street down to meet up again with Avenue d'Espagne. (0h45) – Total Walking Time: 3h05
Christian Piquemal is a professional walking guide and a specialist of Catalonia. His programmes combine historical, natural and artistic discovery, often off the beaten track
E-mail: enchemin@mail.com
Site: www.enchemin.com
---