Winter Restaurant Reviews
We love publishing your reviews. They're honest (mostly!), objective (hopefully!), unrelated to advertising (bien sûr!) and cover a wide range of tastes, prices and places.
You might not always agree, the chef might be having a bad day, your standards might be higher… or lower… but they give you an idea of what's available.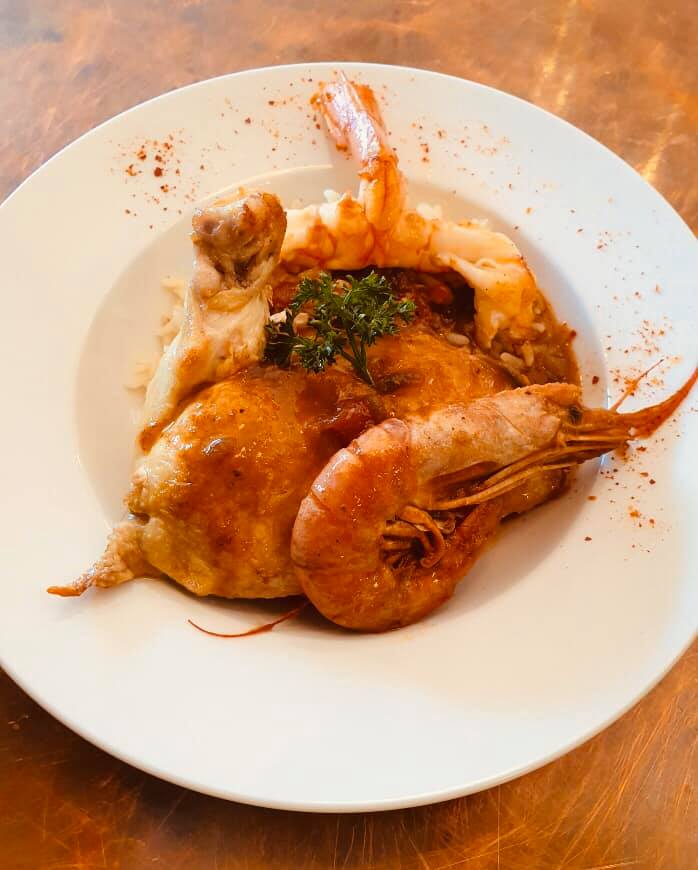 LE PUB À LA FRANÇAISE, SAINT CYPRIEN…
with Kate
My birthday treat at this fabulous new pub/tapas/oyster bar in the village. Great atmosphere, heated parasols outside in the pedestrian 'place', tapas platters, oysters, music, some really interesting wines,exciting local beers, friendly service….. Try it. Absolutely recommend!
37 avenue du Roussillon
66750 Saint-Cyprien
Tel: 07 86 68 60 33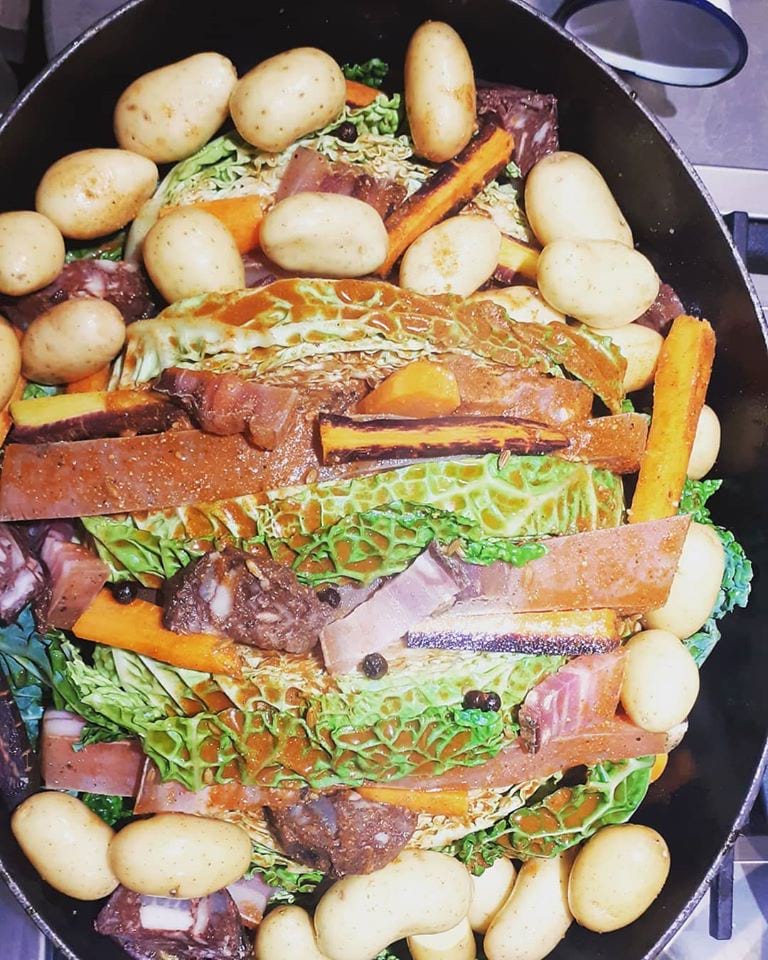 LA FERME DU MONT CAPELL

, ST LAURENT DE CERDANS

…
with Lynn
We loved this restaurant. Excellent rustic gourmet with fabulous organic meat and wine. No good for vegetarians but total emphasis on local/ P.O. produce with named suppliers. They also sell a good range of their own patés and charcuterie. 12.50€ for plat de jour. Definitely a winner.
Rue Joseph Nivet
66260 Saint Laurent de Cerdans
Tel: 07 83 03 66 99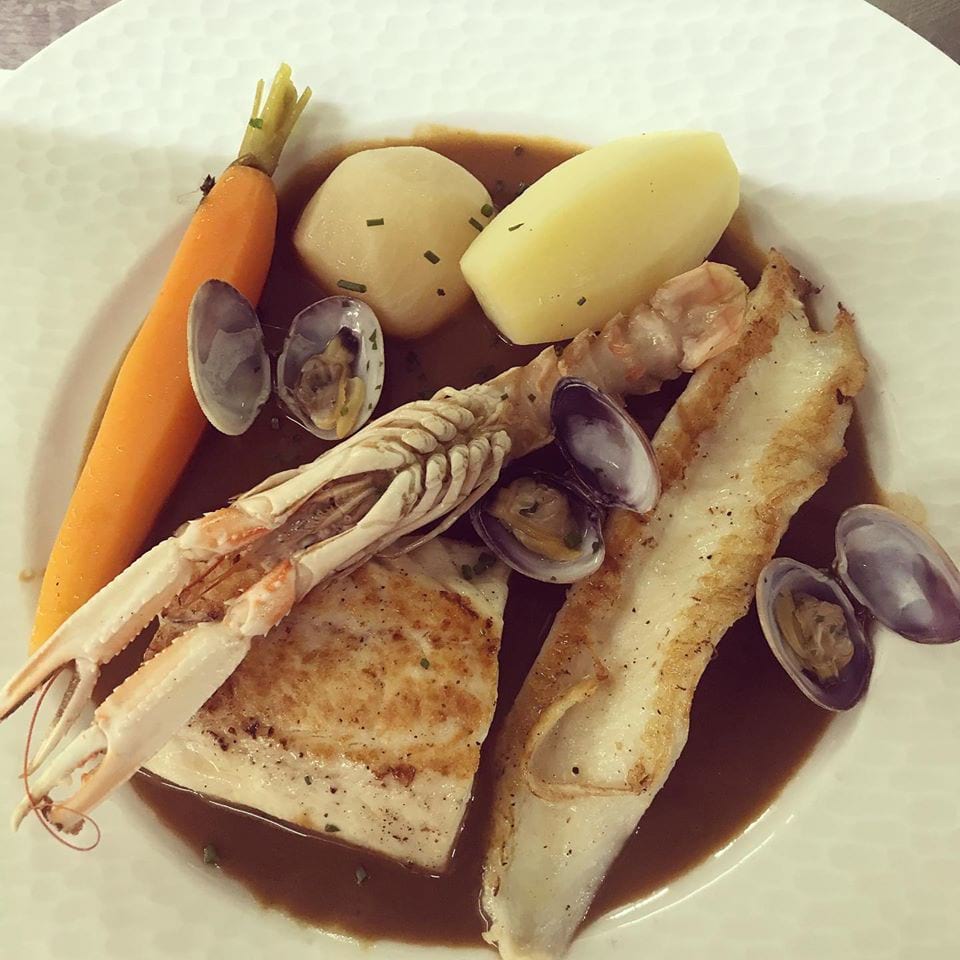 LE LAMPARO, LE BARCARÈS…
with Mary
Good home cooking, fish a speciality, this beach front restaurant is open most of the year. Seafood platter with great oysters and firm tasty prawns was delicious and reasonably priced. Friendly staff.
Résidence la Sardane
66420 Le Barcares
Tel: 04 68 86 10 44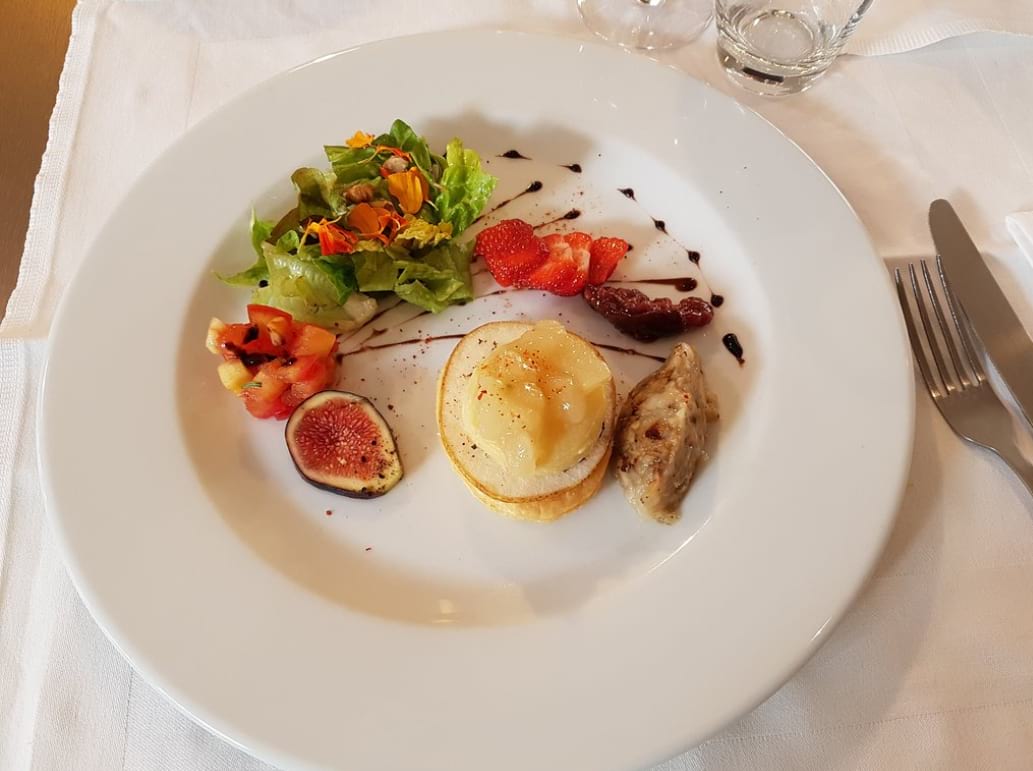 LE TEMPS DES CERISES, PRATS DE MOLLO…
with Geraldine
Fabulous food, interesting combinations of flavours and beautifully presented. I chose the fantastic value €22 menu (chèvre chaud on apple with very tasty accompaniments, veal, then fig sable).
We had a plate of tiny nibbles of mountain cheese with our aperitif and bites of bread with home made tapenade after the starter. The pork that husband had on his €26 menu was melt in the mouth.
Prats is really worth a visit, lots to look around, very picturesque and if you go on a Friday there's a nice little market.  Phone ahead to reserve.
1-17 Carrer de la Porta de France
66230 Prats-de-Mollo-la-Preste
Tel: 04 68 95 40 10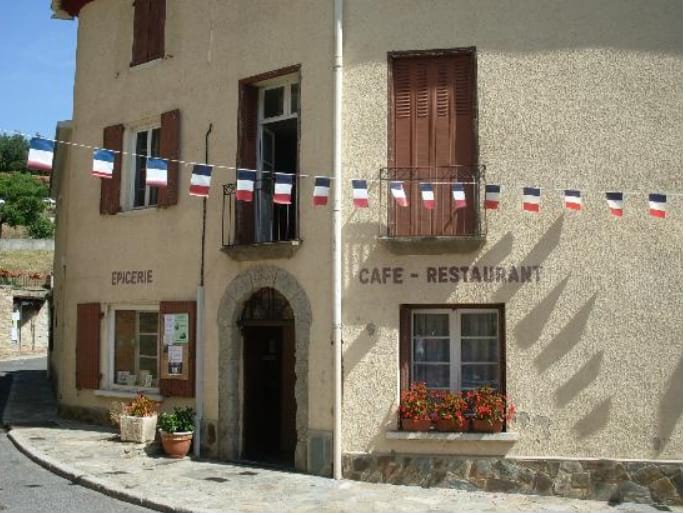 CHEZ FRANÇOIS, CORSAVY…
with Susanne
Discovered this wonderful place in Corsavy. They serve a set menu of 5 courses plus lovely wine for 33,50€, best we've had in ages. Everything is homemade, even ice cream.
We had charcuterie – paté aux truffes, jambon and saucisson sec, followed by trout, then an omelette aux cèpes. Main course was pintade with salad and carrots, plus dessert – flan or ice cream. A real feast. We couldn't possibly finish it all so the lovely lady put what was left in a bag to take home.
Out of season they only do lunch.
…
and from Norman
Our old neighbour (sadly deceased) used to work as a waiter at Chez Françoise around 1943. He took us there for lunch and said then that the menu had never changed. Why would it? It was superb.
Rue Baptiste Pams
66150 Corsavy
Tel: 04 68 39 12 04