Walter Benjamin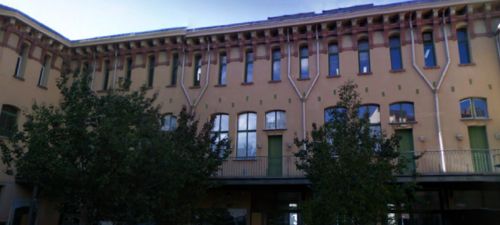 The 'Centre d'Art Contemporain de Perpignan' was named after Walter Benjamin, (1892 – 1940) German-Jewish literary critic and art historian, posthumously one of the twentieth century's greatest philosophers. A memorial dedicated to him can be seen embedded in the cliff top in Banyuls-sur-Mer.
It was from here that Walter, a fierce critic of Nazism, made his journey on foot towards the Spanish border, in an attempt to escape the Gestapo. Sadly, he never made it to his destination of Lisbon (and ultimately New York), as he was arrested in Port Bou and handed over to the collaborating Vichy authorities.
He was found dead the next day, in his room at the Hotel de Francia, but it was never completely clear whether his death (apparently resulting from an overdose of morphine tablets), was suicide or murder.
Ironically, his death certificate was accidentally signed as 'Benjamin Walter', so his Jewish origins were not obvious and he was buried in the actual cemetery instead of the area reserved for non-Catholics and unbelievers.
The choice of name is not only to honour the famous philosopher but to promote an international image of Perpignan – the art historian persecuted by the Nazi regime.
The centre on the place du Pont d'en Vestit in Perpignan, was officially opened on Saturday 12th October 2013. .