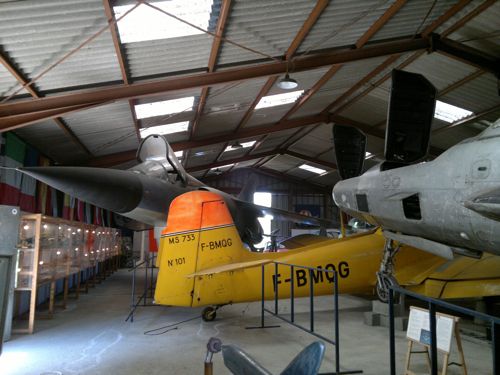 When ex fighter pilot (pilote de chasse) Charles Noetinger purchased Mas Palégry and its surrounding vineyard, situated between Perpignan and Villeneuve de la Raho, he did not give up on his passion for aviation.
Instead, in 1976 he put together a small and unique private collection, now a museum dedicated to all those pilots who never returned to base and those involved in the building of these incredible aircraft.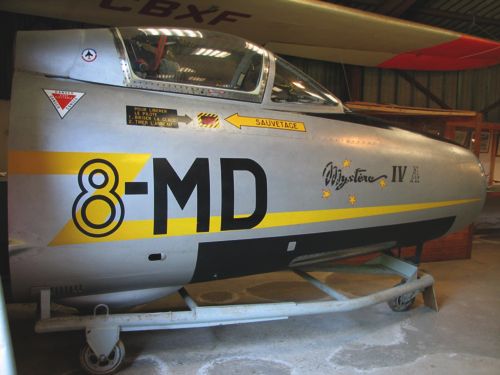 Outside a tin hangar sit two complete planes, a Fouga Magister (1956), and Max Holste "Broussard" (1952). Inside the hangar, along with the cockpits of two fighters, you will find all or parts of a mirage F1 (1973), a RF84 F Thunderflash (1953) and a Morane Saulnier 733 "Alcyon".
All these planes have been flown, all had reached the end of their lives, all were rescued and restored by Charles. They can be viewed at Mas Palégry, along with a fascinating history of aviation, including nearly 500 original models.
Personal and passionate guided visits on request only by Charles' son, Marc, who shares his father's love of planes – in French and English. Not to be missed for enthusiasts.