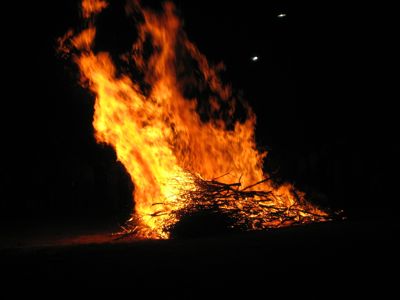 The Préfet of the P-O has issued an immediate ban on the lighting of fires throughout the region, for a minimum period of fifteen days, effective from March 8th 2012.
This period could be extended depending on weather conditions over the next few weeks.
In fact, current weather conditions (exceptionally dry conditions combined, some days, with moderate to strong winds) favour the spread of fires.
Failure to respect this ban could lead to up to six months in prison and a fine of 3,750 euros.
For more information visit www.prevention-incendie66.com