All change!
In the P-O we are usually blessed with fabulous autumns – for many people here it's their favourite season.
Over the past weeks and months, mountain and vineyard vistas have turned yellow, orange, red. Rains have refreshed the parched land and refilled our rivers, sometimes to over flowing!
While many birds have headed south, other creatures may be reaching the end of their lives, or else preparing for leaner times, hibernation, or – in some cases – reproduction.
Plant or animal, it's all change in the build-up or wind-down to winter.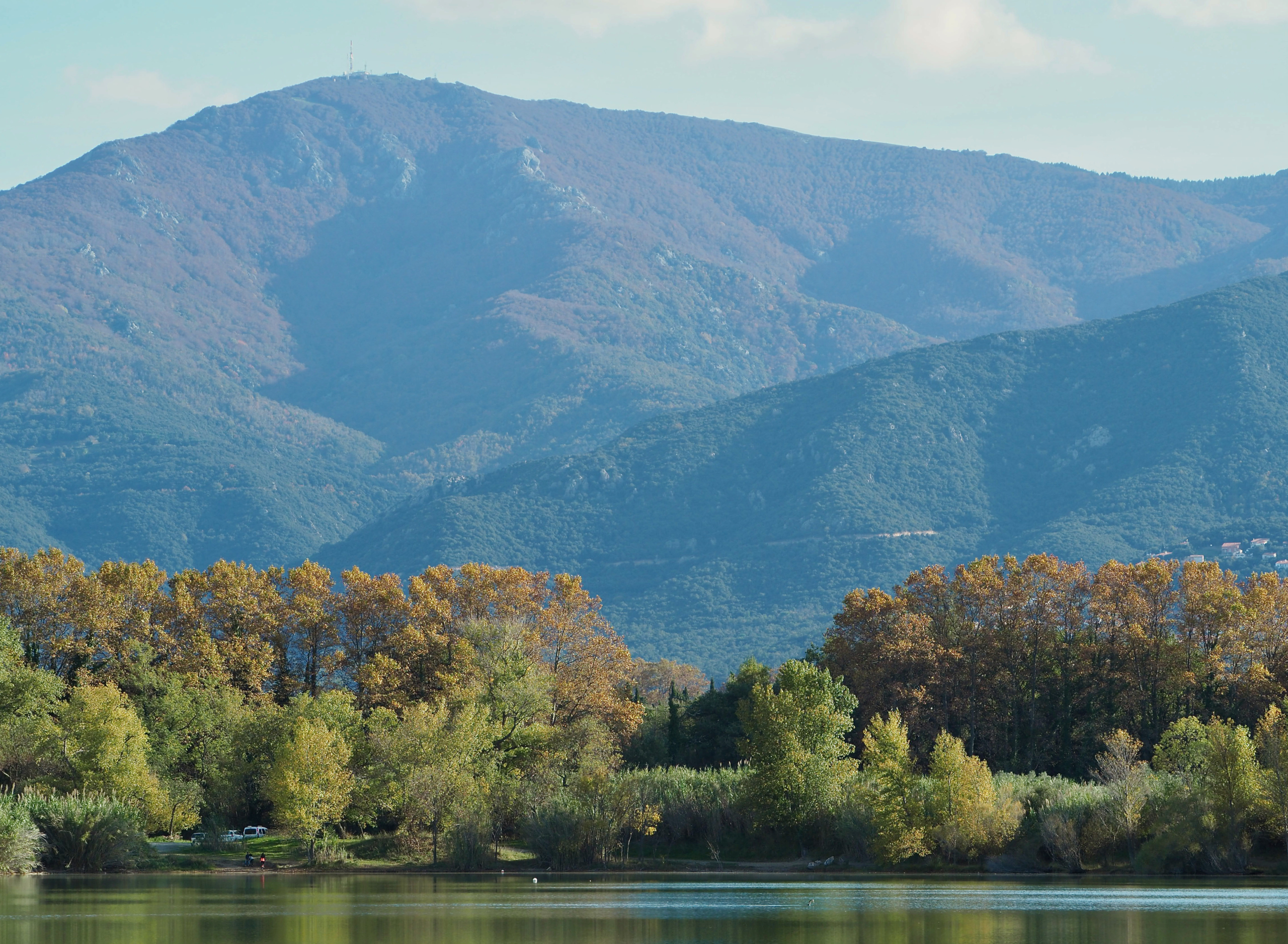 Now well-coated, Canigou often gets its first dollop of snow in autumn.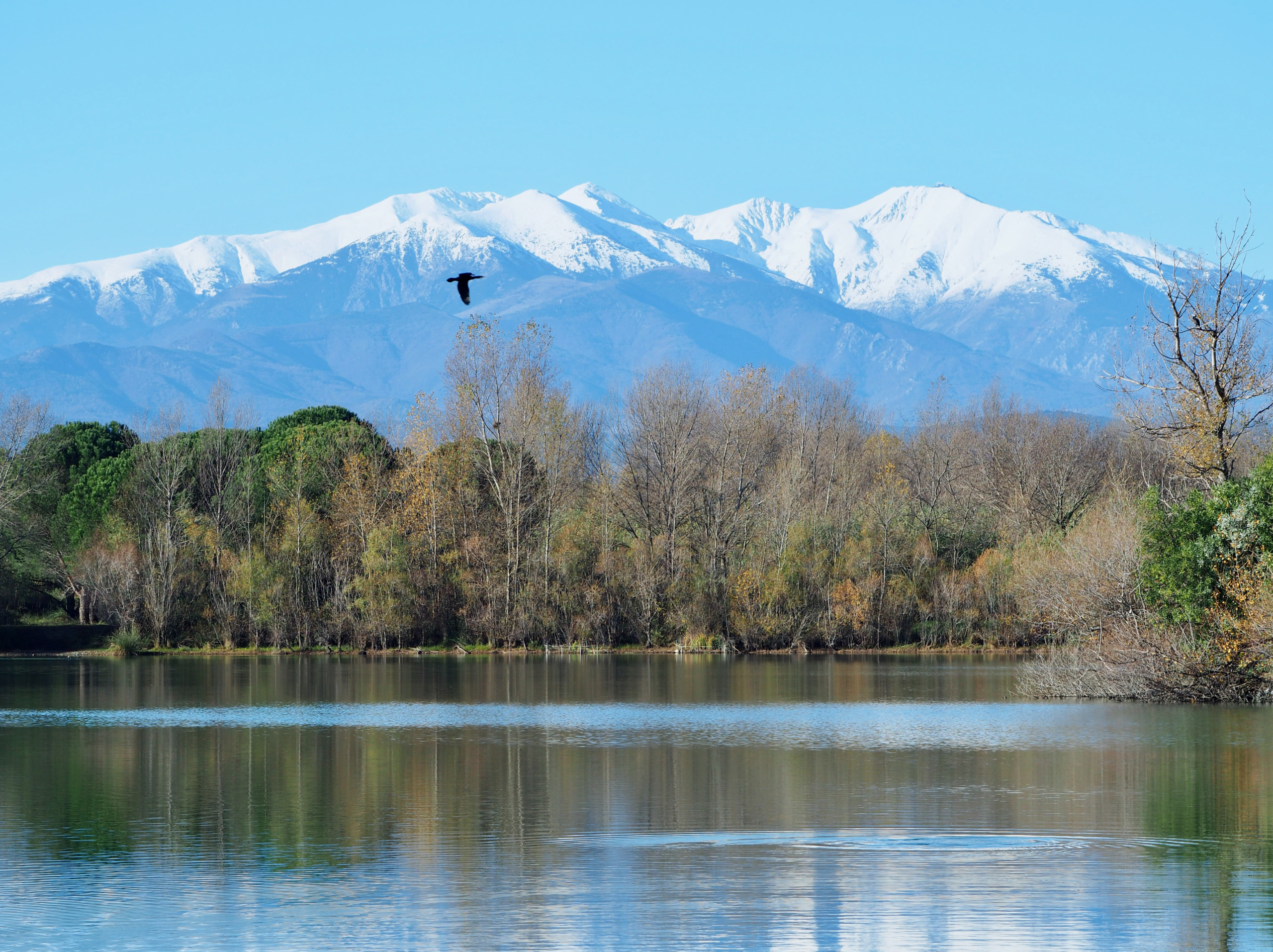 Some fig trees bear next spring's fruit as this year's leaves are falling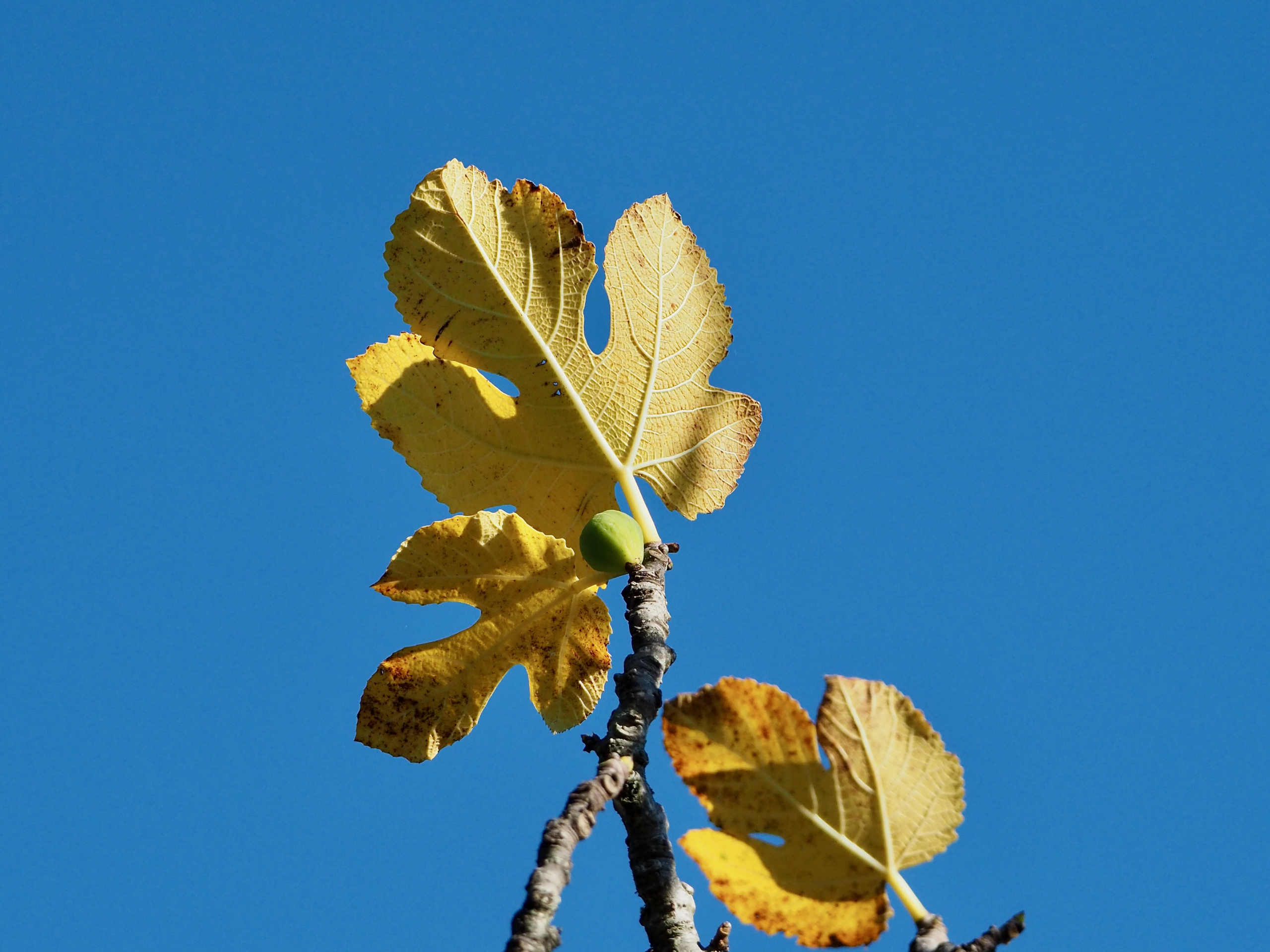 Wet spells bring out fungi, mushrooms … and foragers.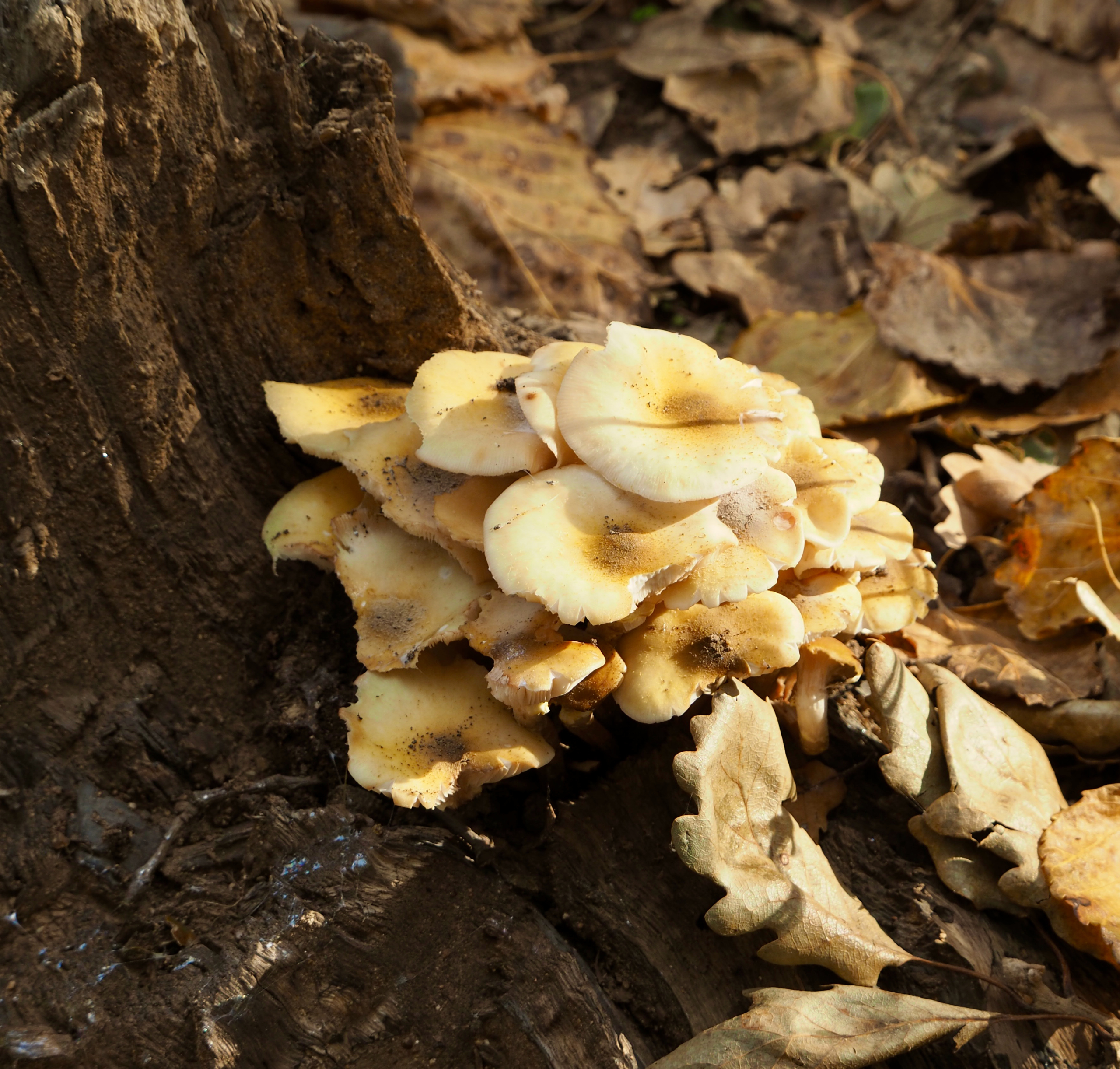 Sangliers (wild boar) have an easier time rooting for worms in soft autumn soil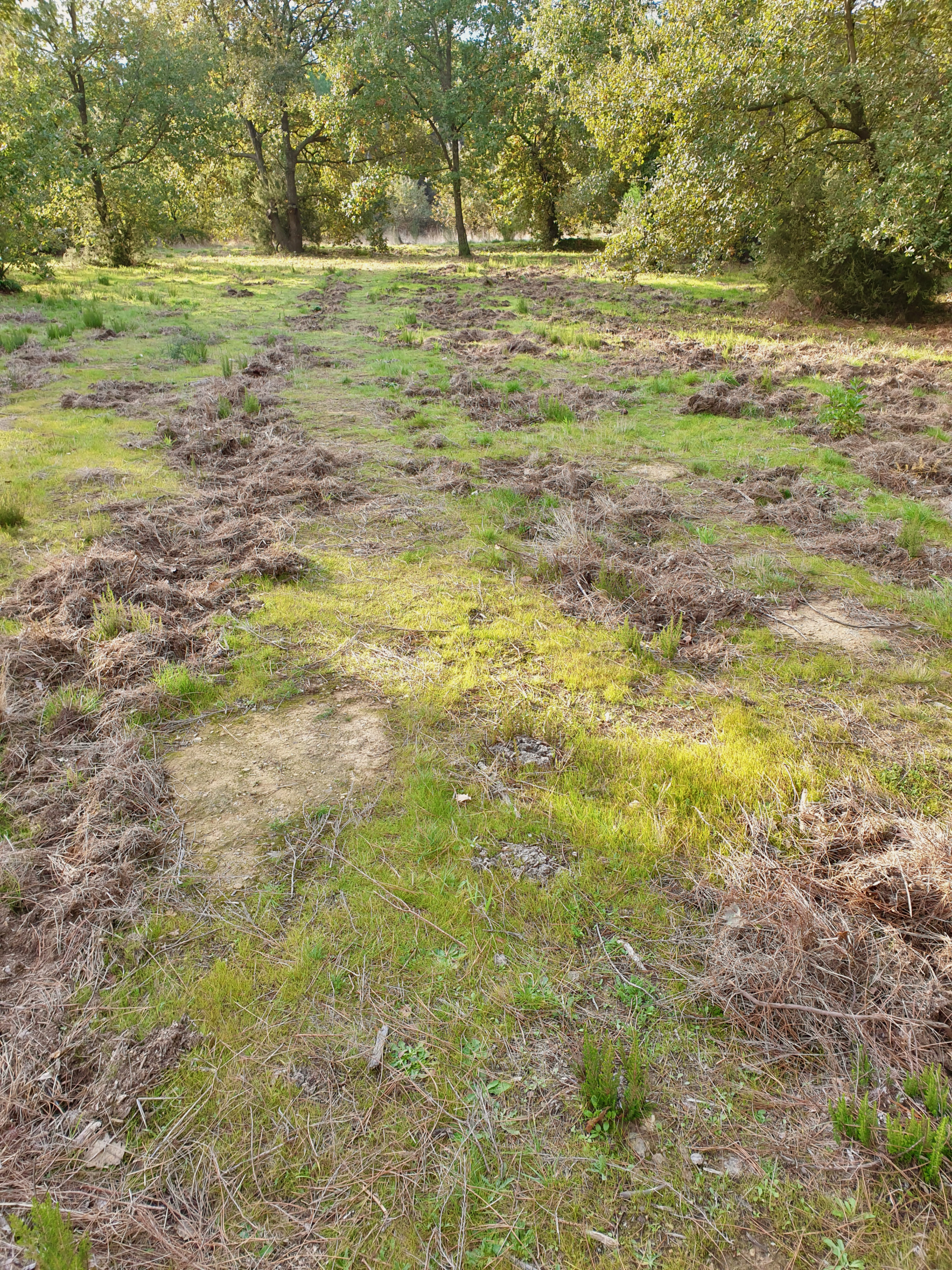 By October, many migrant birds are already well south of the P-O. Robins (les rougegorges) are among those that stay put all year. Their song is more noticeable now most other species are all but silent, and its sad, understated notes seem to reflect the slowdown and decay of autumn.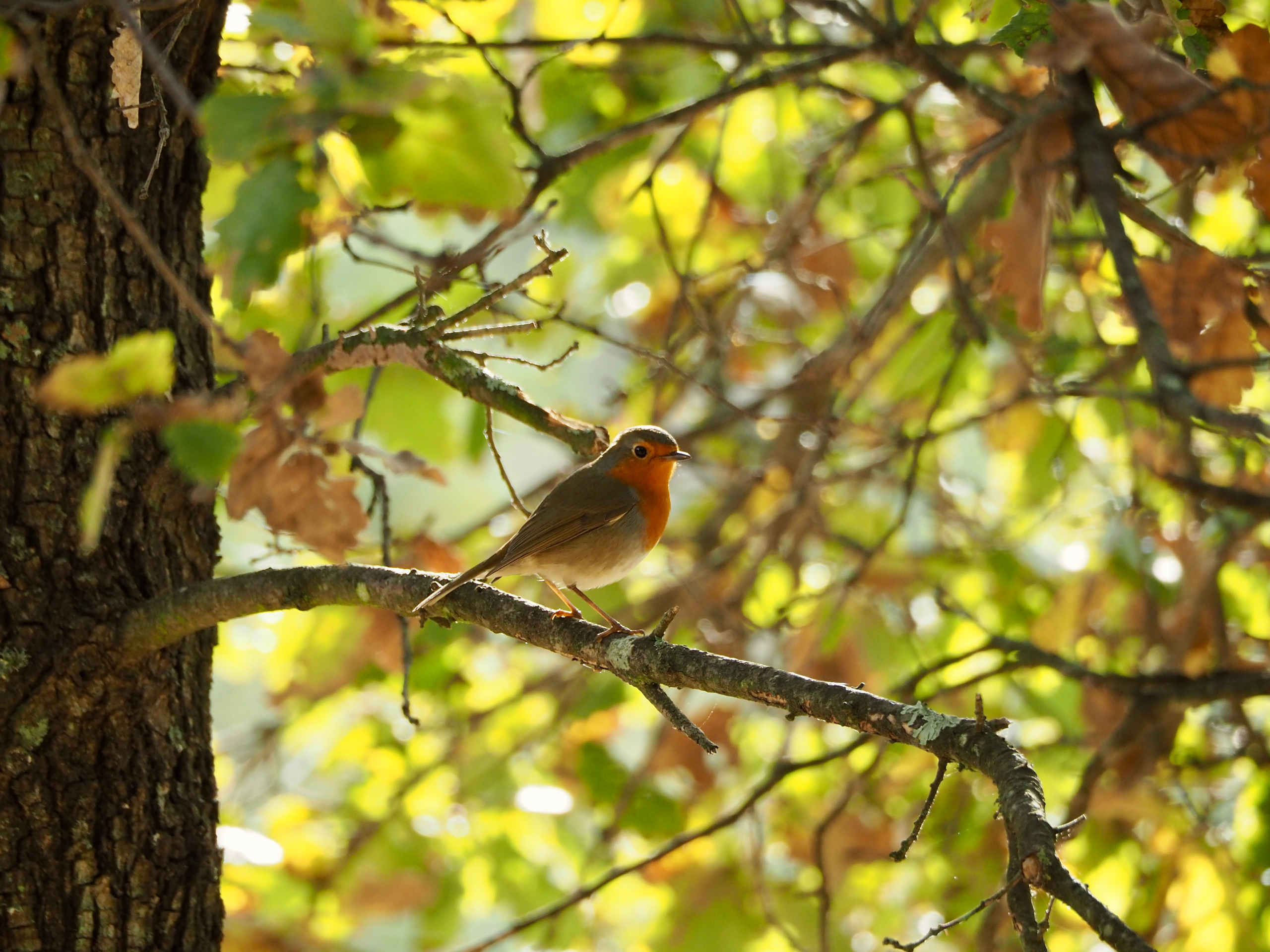 Cranes (les grues) are late migrants, not passing through here until November. Their unmistakable call (like a cross between a turkey and goose!) can usually be heard from some distance.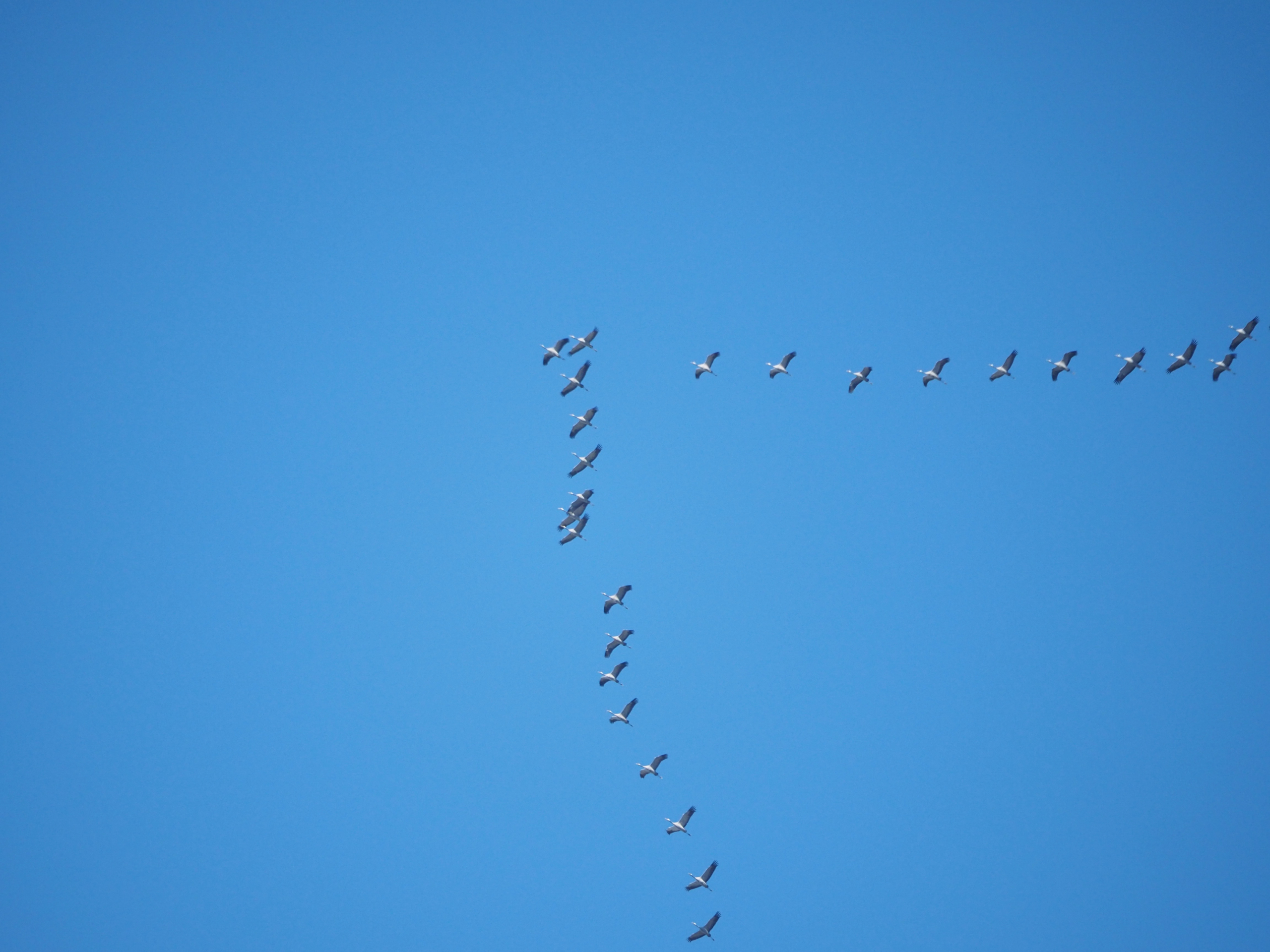 There may still be a few butterflies around, such as speckled wood (l'argus des bois), brimstone (le citron) and this clouded yellow (le souci). A few, such as peacocks (les paons du jour), will over-winter.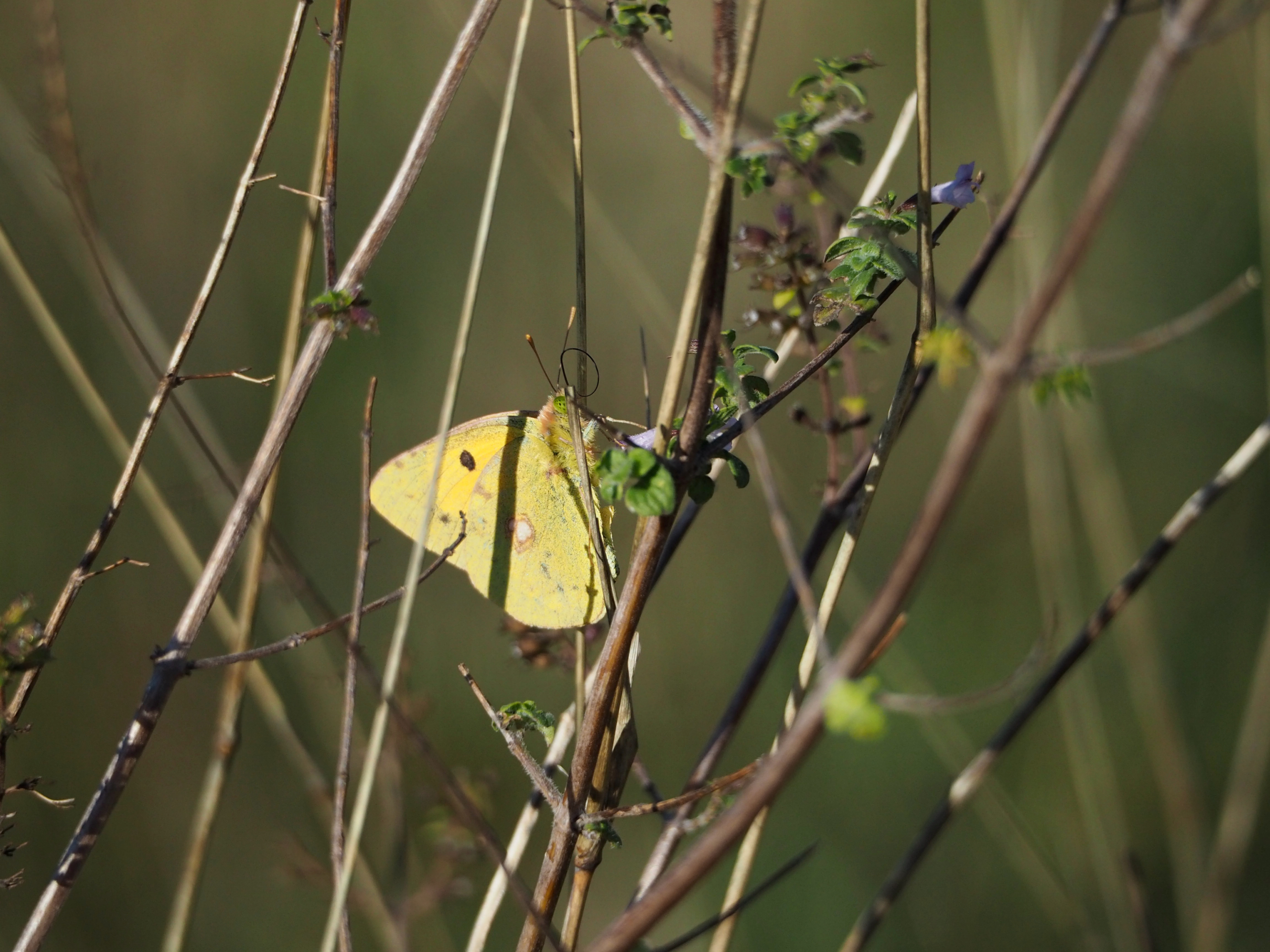 Autumn can bring heavy rain and flash floods. One of the worst in the P-O was the 1940 aiguat* – said to have turned Vernet les Bains from Pyrenean Paradise to a scene from Dante's Inferno.
Aiguat is a Catalan word with no single word equivalent in French or English. It means exceptional rainfall and flooding combined.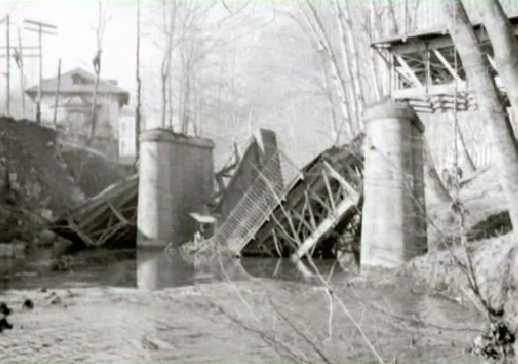 Aiguats will obliterate everything in their path; however, less dramatic downpours are not only welcome after a long, dry summer but also help reveal what animals are out and about.
There may be fewer birds and animals around to observe in autumn but a closer look at certain trees and the ground around them can show signs of activity.
Nuthatches (les sittelles de torchepot) and/or woodpeckers (les pics) have wedged acorns in cork crevices to get to those soft centres…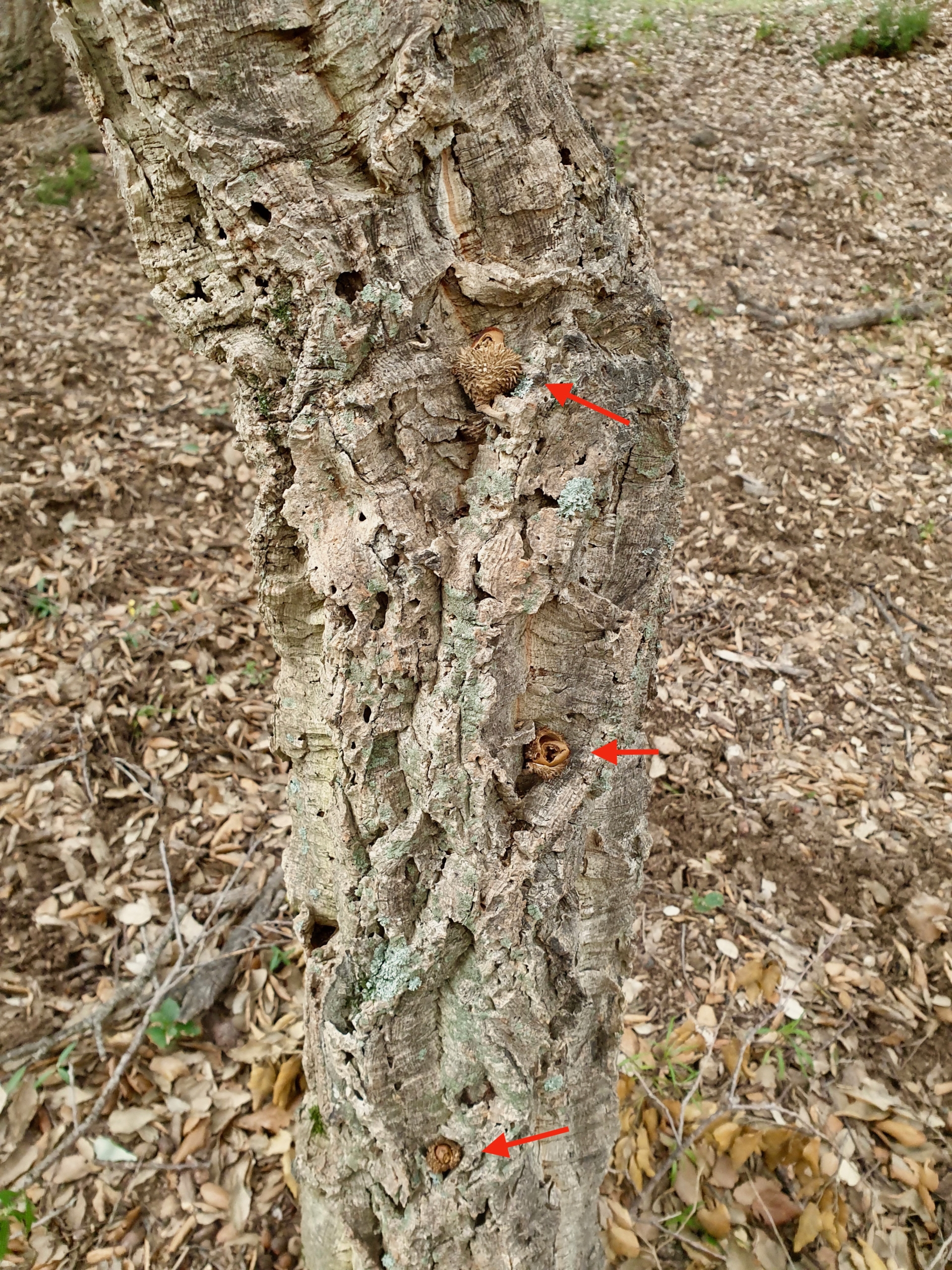 … holes in conifers mark where woodpeckers have drilled to extract insects & grubs…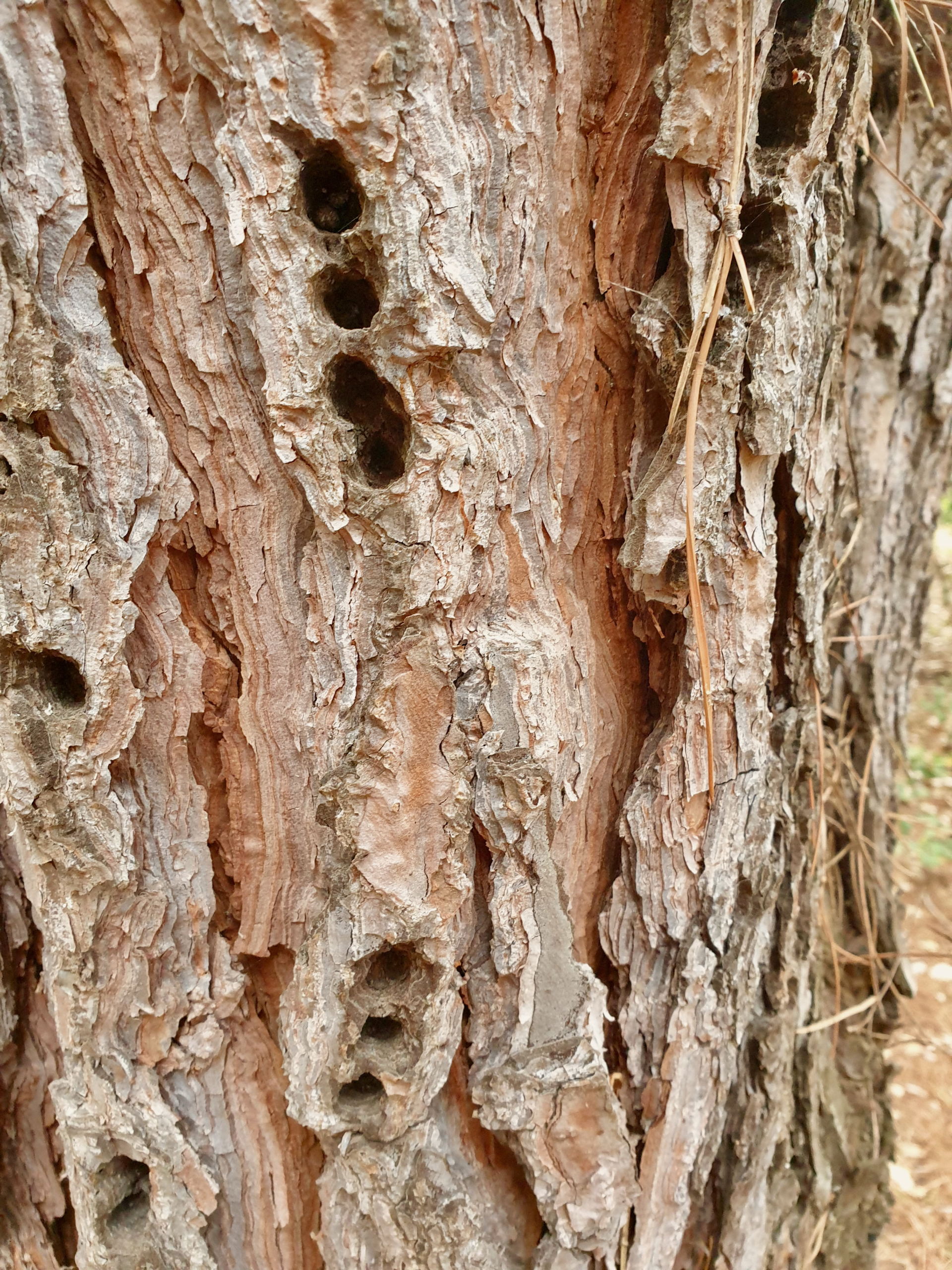 … and squirrels have been feasting on pinecones.