Normal People, Sally Rooney
By Laura Mclellan
Synopsis
Connell and Marianne are schoolmates who pretend not to know each other. He's popular and well-adjusted, star of the school football team, while she is lonely, proud, and intensely private. But when Connell comes to pick his mother up from her job at Marianne's house, a strange and indelible connection grows between the two teenagers—one they are determined to conceal.
A year later, they're both studying at Trinity College in Dublin. Marianne has found her feet in a new social world while Connell hangs at the sidelines, shy and uncertain. Throughout their years at university, Marianne and Connell circle one another, straying toward other people and possibilities but always magnetically, irresistibly drawn back together. And as she veers into self-destruction and he begins to search for meaning elsewhere, each must confront how far they are willing to go to save the other.
The BBC have also adapted the story into a 12 part series.
Review
The synopsis makes the characters sound stereotypical but actually, they are very endearing, with lots of identifiable traits.
We follow Connell and Marianne as they navigate the emotional minefield of secondary school/college, full of wincing embarrassment and teenage angst. Then they head off to university, where everyone is desperate to become their real self, without really understanding who that is.
It's a relatively easy read that still manages to deal with big topics such as mental health, domestic violence and suicide. There's loads of heart-warming moments, but also a lot of sadness, stemming mostly from a lack of communication… which I think is an extremely accurate depiction of that time of life!
So many situations were situations that I myself experienced, and although when I was living them, I was deeply uncomfortable, with the cushion of time, I read with a certain nostalgia.
This book made me look back and realise I shouldn't have been so hard on myself. It also made me very grateful to no longer be that age!!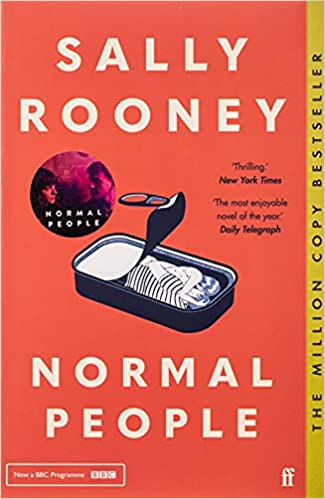 Or maybe you've already read this book? What did you think?
Leave your comments below.