Stress!
We had a phone call from Jo to say that on her routine morning visit the nurse had been very concerned about Arthur. He was told to attend the clinic for an x-ray and a blood test, and to take these results to the heart specialist that evening. It was agreed that hubby and I would take Arthur to the clinic and that I would communicate as best I could with the doctor. "It'll be quite straightforward, Marian," Jo said in a matter of fact tone. "He'll just say Arthur has to stop eating peanuts, cheese and magnum ice-creams, and to lose some weight." I was sceptical about this but Jo wasn't the sort of person to be argued with.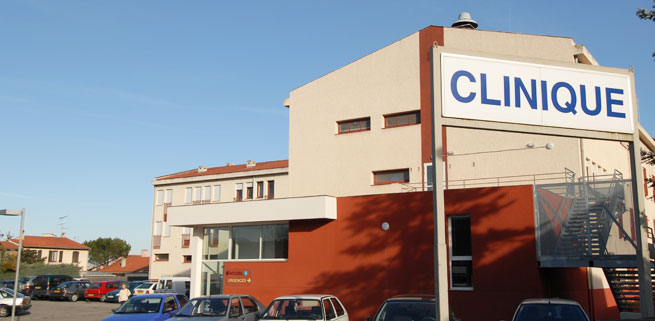 First of all we had to go to the clinic to find Arthur's Carte Vitale (which gave him free medical treatment), which he said he'd left in the radiography department. After arguing for a good 30 minutes with two increasingly irate receptionists, the card was found in his wallet. From there we made our way to the heart specialist. Arthur knew where this was and gave hubby directions.
"This is the Eye Clinic," I informed Arthur as hubby drove off into the distance. Luckily the heart specialist's clinic was nearby and Arthur was able to walk without falling over or freezing up. After sitting for a while in an empty waiting room a surly young doctor appeared and asked us why we were there. I wasn't expecting this. I hadn't consulted Google Translate or rehearsed what I should say. I mumbled something in very broken French. Luckily this persuaded our interrogator to switch to English and I was able to relax. The upshot was that Arthur's heart was perfect.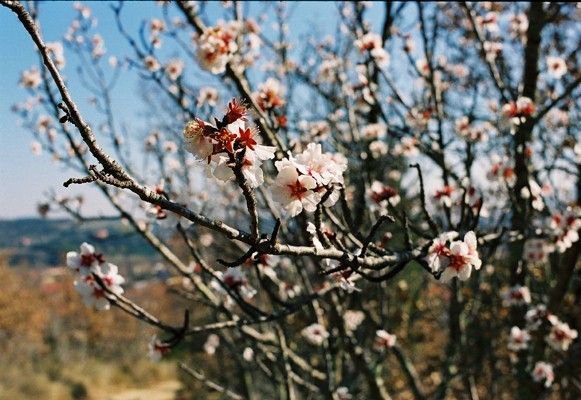 A long run of cold and wet weather came to a close and it felt as if spring had arrived at last. With all the rain the cherry blossom was truly lovely. We'd rented out the yoga studio for a weekend yoga course and the night before the course began we were awaiting the arrival of two separate people who had booked bed and breakfast.
The first to arrive was a pleasant young woman, a doctor from Paris. Then an older man appeared, a retired yoga teacher in his mid sixties called Pascal. The pair of them started talking yoga in the kitchen, while I listened. I couldn't understand everything that was being said but was concerned when Pascal started explaining to the young woman that 'the goal of yoga is the same as the sexual climax.' He looked steadily at her to gauge her reaction. She looked away, obviously embarrassed and upset and I wondered how to change the topic of conversation. Pascal was continuing his theme; I had to do something.
So I asked where they were planning to eat that evening. I don't know why I said the next thing, it just slipped out, somehow. I stuttered in faltering French that hubby and I had been planning to eat out and would they like to join us? They readily agreed and with a heavy heart I searched for hubby. I found him in the tool shed, where as usual when guests were about, he'd been keeping a low profile.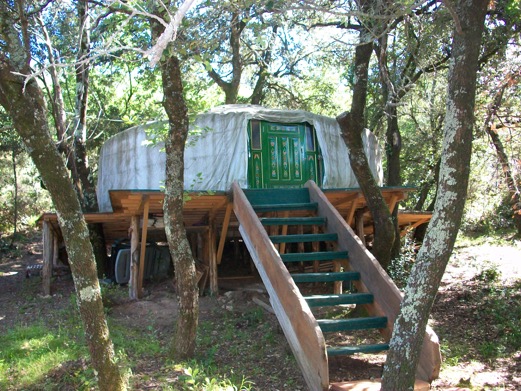 "I've agreed that they could come with us this evening," I said as nonchalantly as possible. This went down like a lead balloon and hubby suddenly felt the need to lie down in the yurt. He lay stiff and unmoving on the bed, staring at the roof. When 6.30 came he croaked that he didn't want to go, so I ambled off to the house to find my two victims, who were waiting for me with coats on.
"My husband is very shy," I began and then ploughed on. "He doesn't want to come." The creepy older man grinned. "Pas de problème," he said. "The three of us can go."
"No," I continued, as firmly as I could. "I don't want to go, either." This changed the feel of the conversation immediately. The girl almost ran upstairs. "Je suis très fatiguée, I'm going to stay here and rest," she said over her shoulder. The man looked bemused, took his coat off and started opening kitchen cupboard doors.
"Eat whatever you like," I gabbled. "Sorry but I have to leave."
Bill and I had a lovely meal at Les Abeilles in St Jean Pla de Corts.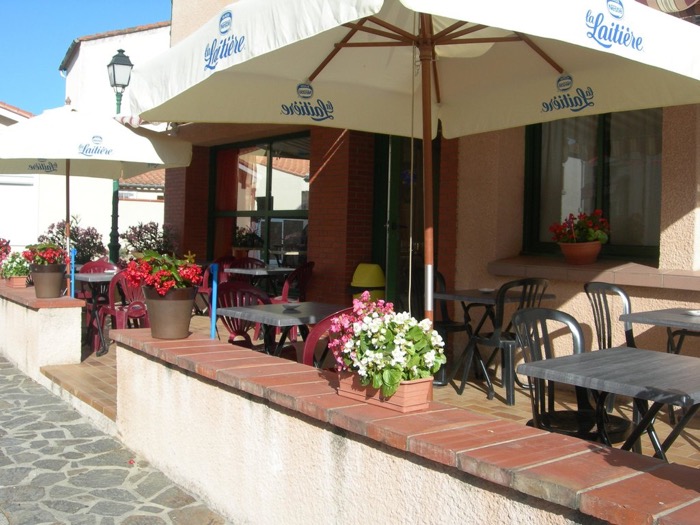 Over the following few days we kept out of the way as the house was taken over by a group of about 20 yogis. Every time I appeared the creepy man would complain that (a) the telephone didn't work (not true and even if it was, the 30 euros he had paid definitely did not include phone calls) and (b) he was cold. I ignored him. On the Tuesday hubby left for the UK and I stayed in the yurt. I did some yoga and chanting and felt much calmer.
Two of our castrated lambs were twins, both of them completely black all over. They were pretty gorgeous and we watched them grow with some pride. They'd survived the Burdizzo Treatment involving the giant pliers and were now naughty adolescents. One of them in particular seemed to delight in escaping from whatever paddock hubby had put them in. Usually our sheep were very well behaved, timid almost. But Blackie was fast becoming an escape artist. Neighbours knocked on the door to tell us that Blackie was out of the field and standing in the road – several times. Then one or two of the other sheep saw him chomping the green grass on the other side of the fence and decided they too, would make a break for it. Hubby started to lose patience.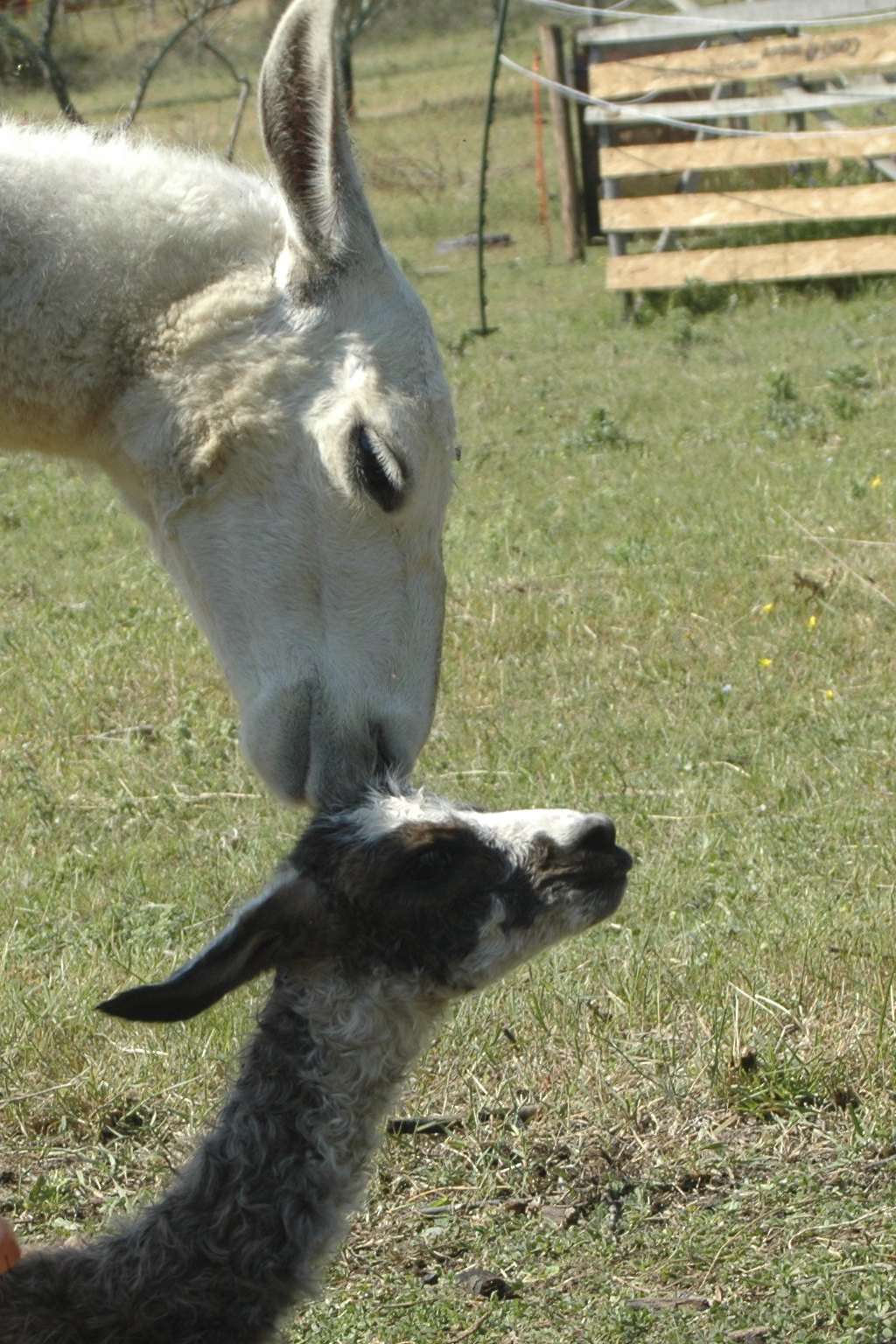 From time to time hubby liked to put the sheep in a small patch of garden that included some fruit trees and a vegetable patch, so he would erect some electrified sheep netting around the bits he wanted to protect. The sheep were allowed in and hubby stood back to watch. Blackie looked at the netting, backed up, ran towards it with head lowered. With the fence pinned to the ground by his head, Blackie flung himself over in a backwards summersault. He stood up and smirked at hubby. Perhaps he was remembering those pliers.
"I don't believe it," hubby said, in a passably good imitation of Victor Meldrew. "That lamb's for the chop."