Cancer Support France – Sud de France
Drop In Groups, Céret & Prades
A warm welcome awaits you and your visitors throughout the summer months BUT
please note the change of time at Prades for July and August
TWICE monthly

Come and join us, we'd love to see you. Books in English are available for exchange or for a small donation.
EVERY FIRST AND THIRD WEDNESDAY OF THE MONTH AT PABLO'S BAR, PLACE PICASSO, CÉRET – DO DROP IN BETWEEN 10am and 12pm.
EVERY FIRST AND THIRD THURSDAY OF THE MONTH AT LE CAFÉ ALCHIMIE, RUE DE L'HOSPICE PRADES – DO DROP IN BETWEEN 4pm and 5.30pm.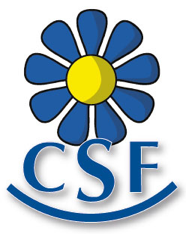 There will also be some English books available for exchange – if you do not have anything to exchange, don't worry, bring a book or DVD next time!
Whether it is for a chat, for information, to share stories, or just for a cuppa………EVERYONE affected in whatever way by cancer, either recently or in the past, and anyone interested in finding out more about us is welcome to drop in at any time
DO COME AND JOIN US – WE LOOK FORWARD TO SEEING YOU!