Céret Carnaval
---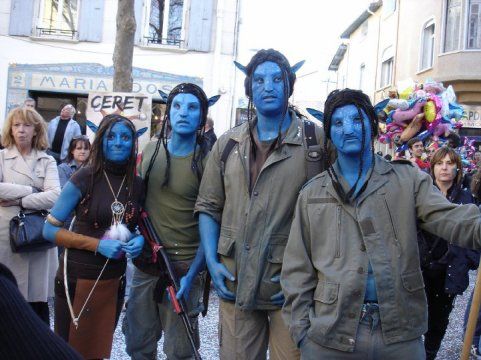 Céret Carnaval
Céret carnaval sees the streets of town come alive with colour, music and confetti.
Processions party their way through the day, and often well into the night too!
Expect floats, fancy dress, and live music from the bandas, continuing even after the parades in local bars.
Each year, we receive comments from readers about certain carnaval-goers getting a little too over-excited once the sun goes down, there's always a few, right?!
Anyway, the daytime and early evening festivities are usually very good natured and family-friendly.
Sunday 6th March
3pm First parade of floats and bandas through the streets – leaves place de la Liberté
Saturday 12th March
3pm 2nd parade
9pm Fancy dress grand bal
10pm Prize giving for the best floats
For the latest info, follow them on Facebook.
Get a taste of the action here...