Argelès Carnival 2020
---
16th February

-

29th February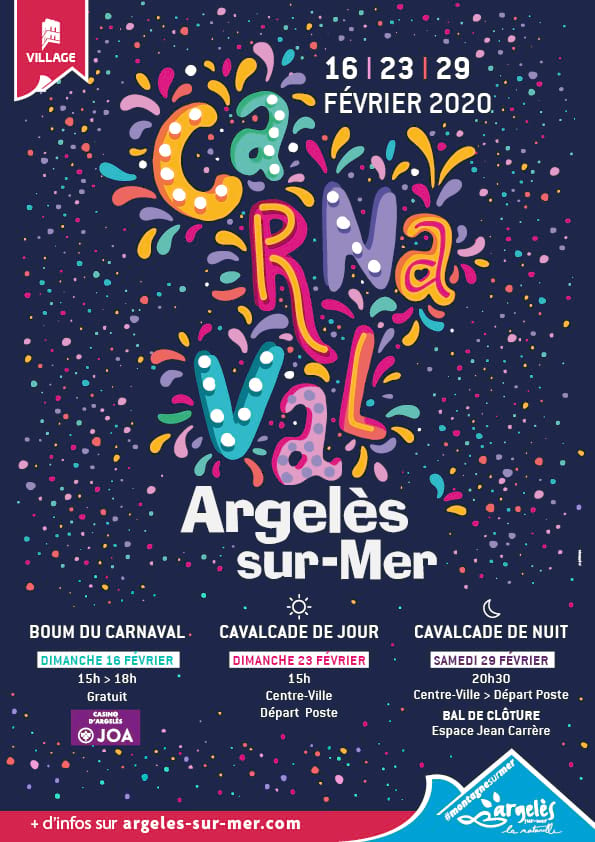 Carnaval d'Argelès
Costumes, floats, confetti and popular tradition, role play and fancy dress, as the Argelès clubs and groups join together for the fun and fantasy of carnaval.
Follow the Carnival King through the streets of the village – and watch him burn, taking with him all the evil spirits.
 
And this year, why not join in by popping into the tourist office, signing up and going to  the procession in your own fancy dress?
The tourist office team will give you multicoloured confetti to sprinkle as you walk. Great fun for the kids…great fun for the adults too!
SUNDAY 16TH FEB
Carnaval opening party at the Joa Casino from 3pm to 6pm
---
SUNDAY 23RD FEB
Entertainment in the village with procession of more than 300 participants. Fanfares, marching bands, colourful floats…
Procession leaves from La Poste at 3pm and then parades through the streets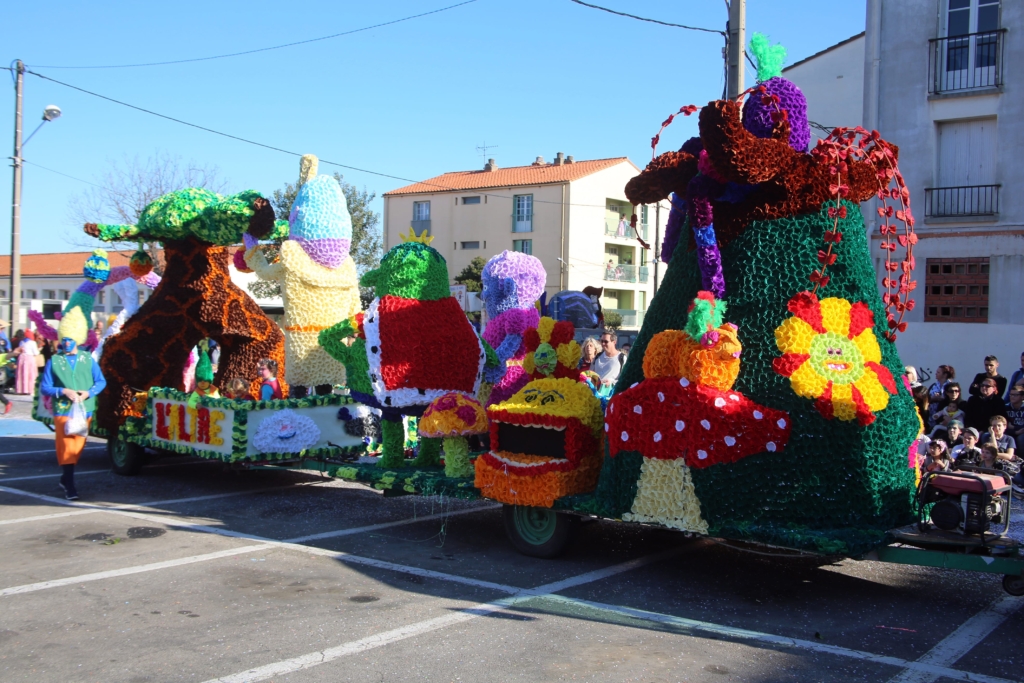 ---
SATURDAY 29TH FEB
From 9pm – Post Office – Night carnival parade full of lights and magic! Burning the carnival king & closing bal