CSF NEWSLETTER: OCTOBER 2021
---
1st September 2021

-

30th September 2021
Event Navigation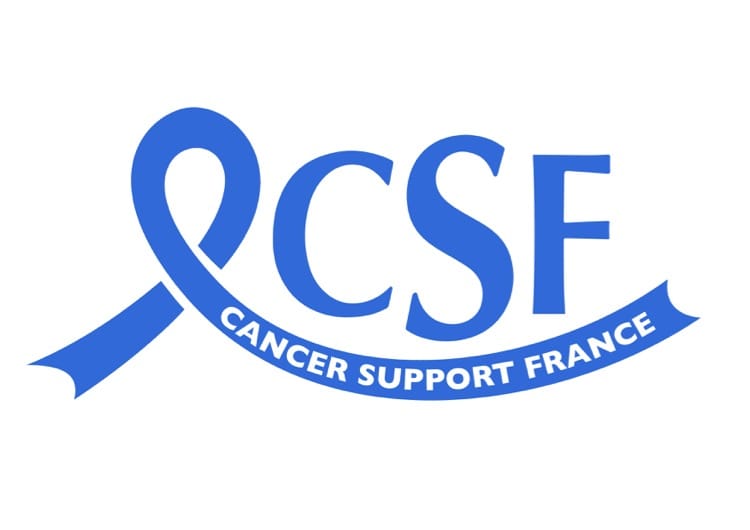 Hello Everyone
I spent 10 days in Brittany recently. Beautiful at this time of year of course and very green! Good to get back though. Warm and sunny and still that amazing late afternoon light – the sun slightly lower in the sky and the hills misty and slightly out of focus. Nip out just before dusk and catch the sounds of nature turning in for the night.
October is Breast Cancer Awareness Month and in France, it's called "Octobre Rose". We are all familiar with the pink ribbon, the international symbol of breast cancer awareness. The aim of this worldwide annual campaign, organised by major breast cancer charities, is to highlight the importance of breast awareness, education and research, and to raise funds.
Watch out for news about fund-raising ideas and, if you don't have a pink ribbon, why not wear something pink every day in October to show solidarity?
Read more about this and La Ligue's activities in CSF Languedoc's newsletter. Click image below.
Christmas cards
This link takes you straight to our Christmas card selection. If you would like to order, please contact Maggie Longworth (sud-maggie@cancersupportfrance.org)
---
Activity for Life 2021
Cancer Support France's main national fund-raising event for 2021, Activity for Life, has been judged a great success.
For 4 days in September participants cycled and walked around the foothills of the Pyrenees, raising money as they went. The amount raised was a record, thanks mainly to the participants but also to sponsorship from CSF's local associations.
CSF President Pat Lockett said "I saw great support for each other, humour and friendships which blossomed as the days progressed. Heartfelt thanks go to everyone involved – the riders and walkers, the volunteers who organised the event, and the caterers and restaurateurs who kept people fuelled for the event."
With the continued support of the Mairie, the annual September Activity for Life, our own Walk for Life at Maureillas Las Illas, went ahead.
Despite thunder and lightning overnight and torrential rain, 35 people (and some hardy dogs) braved the weather and participated in the walks and pétanque. They were suitably rewarded as the thunder clouds changed into a glorious day.
The walkers and their four legged friends were back at "basecamp" by 12.30pm and were able to grab the chance to chat with friends. Beer and wine, tea and soft drinks and savouries, as well as home made cakes were on sale to supplement the picnic baskets.
Including our helpers, around 65 people, French as well as English speaking, called by to enjoy the ambiance, buy a drink, eat cake and chat. They bought tickets for the ever popular Tombola and the Nespresso machine never stopped! It was a lovely, happy day. We shared the registration fees with our local La Ligue contre le cancer and a healthy profit of nearly €600 was made.
A Big Thank You to all of you who were involved in the organisation of this very enjoyable event.
---
Drop Ins
As these drop ins are likely to be inside, please don't forget your Pass Sanitaire.
Wednesday 6 October, Pablo's Bar – Céret, 10.30
We look forward to seeing you at Pablo's Bar. Books, coffee and chat.
Monday 18 October, Laroque, 10.30-12
The Café des Artistes is a great venue for meeting up. There will be masses of books of course so bring your own paperbacks for exchange. You can buy a coffee and take two books. Come for a chat, meet friends or bring family.
Wednesday 20 October, Villa Lafabrègue Prades, 10.15-12
Please come and join us for coffee, tea and books. Please note, we start at 10.15. The address is 15 Avenue Louis Prat, 66500 Prades.
---
Events
Wednesday 13 October 9.45am CSF Sud – Autumn Open Meeting – Perpignan
I'm very happy to report that quite a few of you are coming to our Open Meeting at Le Mas des Arcades Hotel in Perpignan.
Here's the address again for those who need it: 840 Av d'Espagne, 66000 – Porte d'Espagne, on the roundabout opposite Darty.
For those who are still teetering on the edge of uncertainty, I don't want to hurry you but please could you let me know by Monday 4 October latest. If you would like me to re-send the invitation with the lunch menu, I will do so with pleasure.
A Pass Sanitaire will be necessary for all attendees
To re-iterate: we start with coffee at 9.45 followed by the meeting which begins with a brief update on all the CSF news from Maggie and Penny.
Our main event is of course our speaker and we are very pleased to have with us Charles Van Oudenhove who is a doctor in the Palliative Care Mobile team in Perpignan Hospital where he has been working for the last twenty years.
He and his team go wherever they are called in the P-O, hospitals, clinics, retirement homes or to people's homes – helping doctors and nurses give the best palliative care possible. This will certainly be an interesting talk.
The meeting will finish with a three-course lunch.
Finally, can I remind you that this time we are limiting numbers to 30 people.
---
Looking ahead
Tuesday 2 November Information Day – An introduction to Active Listening
Our meeting will be at Argens-Minervois in the Aude. Coffee will be served at 10am and we'll start the meeting at 10.30. A light buffet will be available at lunchtime.
In the morning we will talk about CSF and in the afternoon we will talk about the role of the Active Listener. Maggie will be sending full details of the whole day shortly.
Remember, you don't have to be a CSF member and you can come for the whole day or just for the morning session.
If you are interested, please do come along. Just contact Maggie Longworth (sud-maggie@cancersupportfrance.org) and let her know.
Please remember
that if anyone is struggling or needing help, the CSF telephone and email helplines are always open. We are there for everyone needing assistance at this time as well as for those affected by cancer. There is also lots of information on our website.
Diana Eastaff