Cancer Support France – Cycle for Life
---
2nd September 2021

-

5th September 2021
Event Navigation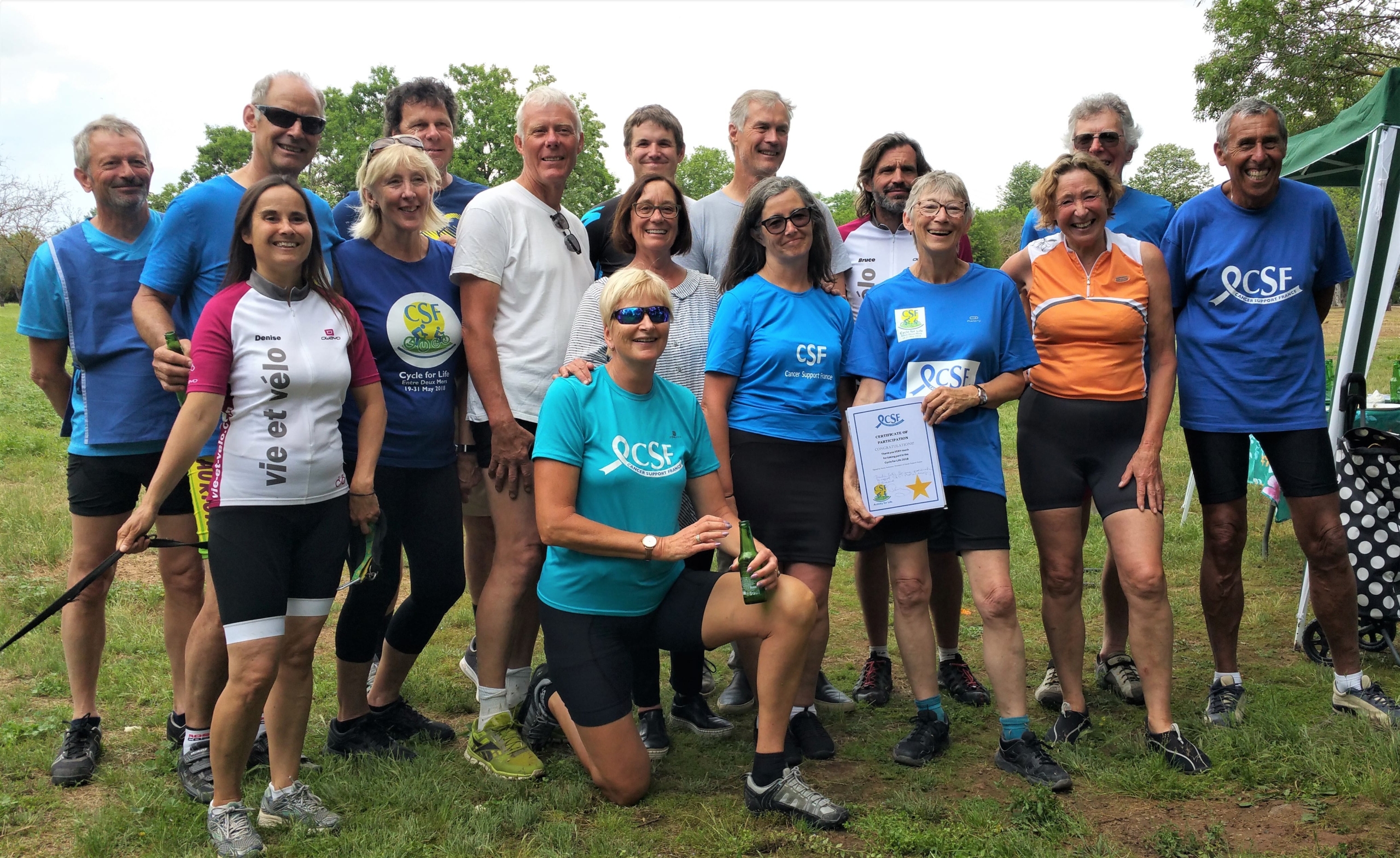 CSF Cycle for Life
by Penny Parkinson

With one in three people in the western world likely to suffer from cancer during their lifetime, lifestyle changes are being urged upon us. Being active is not only good for our health but also lifts our spirits and sharing an activity is a great morale booster. Whether you are a couch potato or a marathon runner, everyone can join in Cancer Support France's annual Cycle for Life.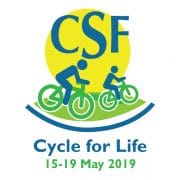 CSF National President, Pat Lockett, says:
"Through our network of 16 affiliated associations, CSF offers support, both practical and emotional, to those who are touched by cancer. Our aim is to ensure that no English speaker of any nationality in France needing support, be they patient, carer or family member, is unaware of us. Joining us in the Cycle for Life will help us raise awareness whilst having fun and keeping fit."
This year, we are travelling from Carbonne 31390 to Fronsac 31199 in the South West of France and this year we are including a walk as well as a bike ride.
The bike ride (otherwise known as the Garonne Challenge) will follow the Parcours Cyclable de la Garonne for virtually it's full length, from glimpses of the Pyrenees at Carbonne to ending up right in the mountains alongside the river at Fronsac, not very far from the Spanish border.
The Saturday cycle event is a circular tour taking in the lovely Neste Valley with our lunch stop (along with the walkers) being nestled below the UNESCO World Heritage site of Saint-Bertrand-de-Comminges (known locally as the Mont St Michel of the south).
The walkers have the opportunity of a circular tour starting and finishing at Valcabrère with its superb mosaics and visiting the historic and magnificent cathedral and town at Saint- Bertrand-de-Comminges.
Our Friday and Saturday night accommodation is at Montréjeau overlooking a lake and with the mountains behind. We have reserved 9 lovely wooden 2-bedroomed chalets on a 'first come, first reserved' basis.
On the Saturday late afternoon we are hoping to give those who want to the opportunity of visiting the caves at the Grottes de Gargas before organising a group meal at Le Paleo restaurant alongside.
There is something for everyone, from shorter flat cycle rides, to longer day rides, to the picturesque walk.
Fancy joining us and raising some money for a fantastic cause? Perhaps you would like to volunteer to help us organise and man the event. If you would then please contact Sasha Hendersen admin@cancersupportfrance.org or check out the Facebook page
Pat continues:
"The National association provides support to our local associations but has no independent means of raising funds. In previous years, sponsorship from the Cycle for Life raised enough funds to cover the costs of the annual three day Trainers' Conference. This Conference is the most important event in the CSF year, enabling our trainers to share, discuss and develop our training. This is vital to ensure a high quality and consistent support service across France. It is also the biggest expense which CSF National faces."
Come and join CSF, meandering through lovely French countryside, and enjoy the fun.