Elne's History in Spectacular Sensory Display
---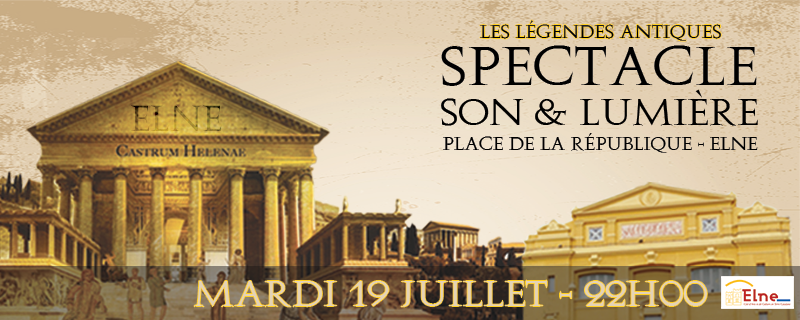 The historic town of Elne is showcasing its ancient legends with a visual technique known as mapping.
This unique and surprising marvel of light and sound will take place on Tuesday 19th July, at 10.15pm and will bring to life glorious historical episodes in a sensory, festive environment.
As dusk falls, the walls of the Salle Helena, an emblematic monument from the start of the 20th century, will be awash with colour. This progressive and dynamic animation will cover key historical figures from Elne's past and present an informative, remarkable chronology. Including Hannibal and his crossing of the Pyrenees in 218AD, the Roman Emperor Constantine and the first inhabitants of the oppidum, the display will relive the illustrious history of the town.
Created by the engineers at Keroscène as a follow-on from the mapping of Collioure, over 35000 lumen will be projected onto a surface of 25m x 16m. Harnessing the technology used during the acclaimed Festival des Lumières (Light Festival) of Lyon, designers first created a 3D model of the projection surface in order to optimise the final effect. By mapping the urban architecture, and including the footage within the performance, audiences will see their familiar surroundings transformed and transported back through the centuries.
From 6.30pm, la Place de la République in the town centre will be in festival mode, with street food and bars offering tapas and refreshments. At 9pm, the winners of the painting competition, Couleurs d'Eté, will be announced, with nearly €1000 up for grabs. And at sun down, the spectacular, unique performance will begin. The whole evening represents a precursor for the Fête de l'Antiquité d'Elne (Festival of Elne Antiquity), which is scheduled for the summer of 2017. This summer-long celebration of Elne's Roman heritage will include reenactments, authentic costumes and much much more.