Festival Pablo Casals, Prades
---
26th July 2019

-

13th August 2019
Event Navigation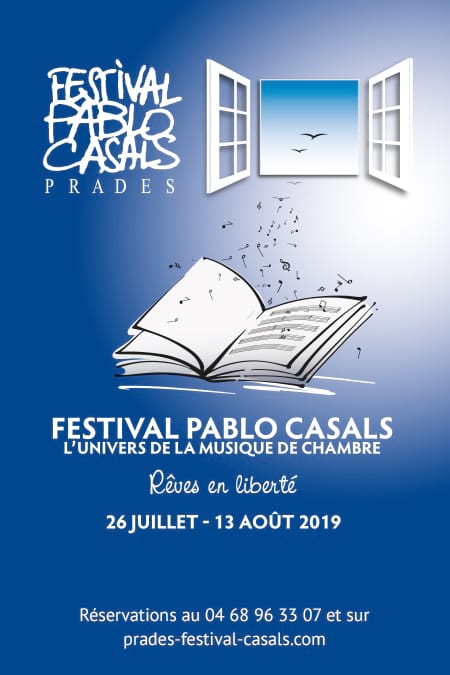 As one of the most respected chamber music festivals in France and, indeed, in Europe, the event organisers consistently attract soloists and larger groups of the highest quality to perform in the beautiful abbey of Saint-Michel de Cuxà and other churches in the Prades area. Now into its 67th year, the festival is a highlight of the summer calendar for any chamber music fans.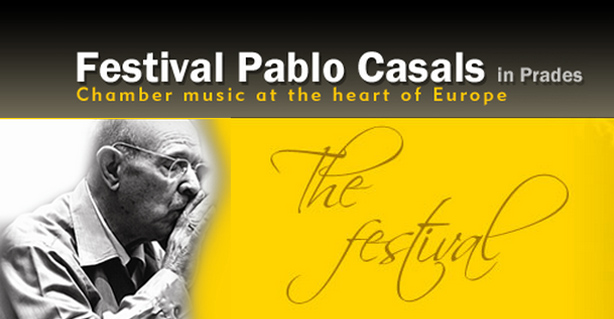 The festival pays particular homage to Casals' pacifist activism. Himself a refugee fleeing the Franco regime, he committed as much time to campaigning for peace as he did to performing music, famously asking Albert Scweitzer "why not create and protest at the same time?". He was even approached to accept the Nobel Peace Prize!
Started in 1950 in Prades, Casals explained that the "festival was a necessary thing, like a debt that I had towards the town that adopted me". Each and every year since, the festival has presented an inspiring series of concerts played by some of the greatest musicians of our day. Pablo Casals himself participated up to the age of 90, this year being the 50th anniversary of his last ever performance!

Inspiring Youth
In 1976, at the suggestion of the violinist, Fred Mucciolini, an Academy of Music was set up to welcome young musicians and give master classes in the art of chamber music.
The student concerts held in the last week of the festival present a great opportunity to visit the charming villages of the Conflent and to listen to the stars of tomorrow performing in the small churches packed full of Baroque art and proud parents. The atmosphere is intimate and the size of the churches ensures that everyone can see and feel a part of the event.
Arriving early you can stroll around the picturesque villages, enjoy their beauty, stroll along the cobbled streets and discover the old stone buildings before going into the cool church to make the most of the music.
The standard is unbelievably high and the pieces are played with a passion that is almost tangible. All you are asked to do is to contribute to the students' end of term party.
The Venue
St Michel de Cuxa's beautiful and peaceful abbey dates back to the 10th century and is still home to a small monastic community.
The graceful Roman cloisters are the perfect place to mingle with music lovers, local and international before the concert begins, although you may notice that half the cloisters are missing; they are to be found in the Cloisters Museum in New York!
Once inside the cool abbey, watch out for the small bats flitting about in the high vaulted ceiling. But, once the musicians start playing, the bats are forgotten; the exceptional acoustics accentuating the talent to perfection.
Other concerts are held in St Pierre in Prades, a grand church boasting the largest Baroque altar in France; others in outlying villages.
Tariffs:
Student events: donation
Festival Pass: from 350€
Day Pass (2 concerts) : 40€
3 concert pass : 30€
Single shows: 20-40€Find out more here