Today we're heading up to the cooler air of the Conflent region, land of contrast, rich in culture and history, from its snowy peaks, wild, mountainous terrain and stunning lakes, to its many pretty and peaceful villages.
FIND OUT MORE ABOUT THE FESTIVAL PABLO CASALS HERE
PRADES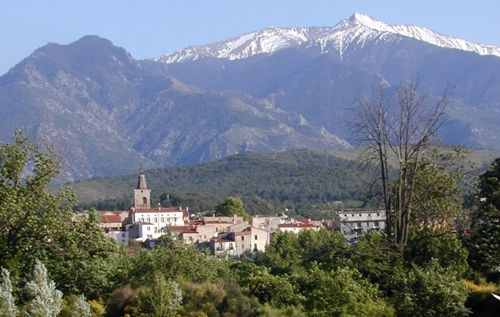 Between Med and mountain, the Conflent capital, Prades, is a bustling and lively market town clustered around the large church of St Pierre. Admire its dramatic Sunyer altarpieces, trumpeting angels, cherubs and gleaming gold leaf glinting on the tortured and twisted pillars surrounding a large statue of St Peter.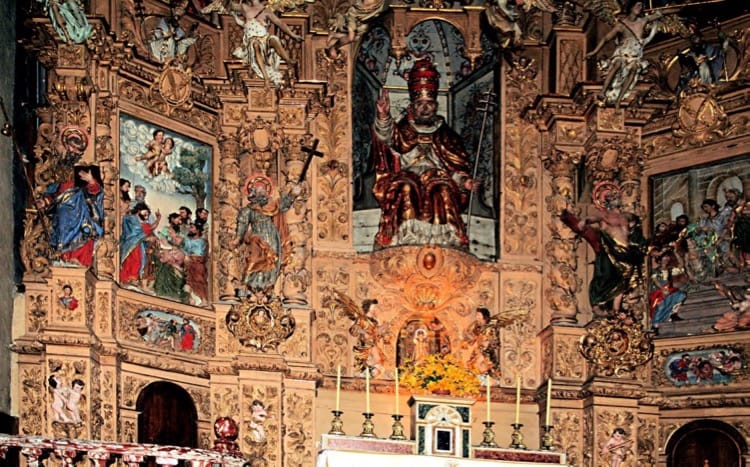 On Tuesday mornings, one of the busiest weekly markets in the P-O spills around the squares and church.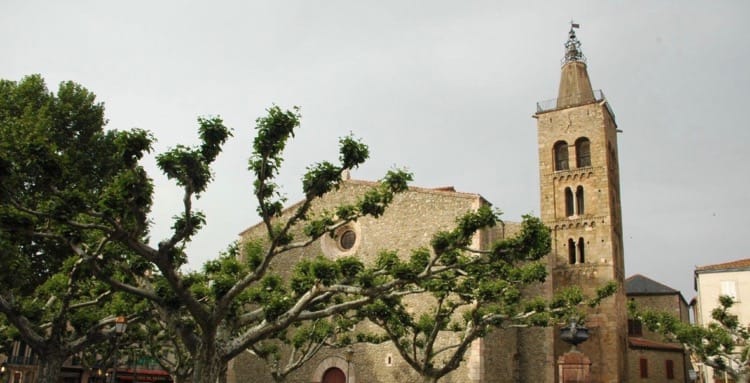 The town's position at the foot of Mount Canigou perfectly pinpoints Prades as a starting point for a variety of activities. Superb walks for all levels, exciting sporty adventures, climbing, canyoning, mountain biking, horse riding, potholing…….and the Sound of Music!
In fact, every summer the Romanesque churches of the Conflent (Abbey Saint-Michel de Cuxa, Prieurés de Marcevol and Serrabone, Saint-Martin du Canigou…) become the stage for one of the most prestigious chamber music festivals in the world: the Pablo Casals Festival.
The first festival was held in 1950 in Prades where the renowned cellist and conductor Pablo Casals had found refuge during the Spanish Civil War. A fierce supporter of the Spanish Republic, he vowed never to return to Spain until democracy was restored. He settled in Prades where he gave cello lessons and concerts, and the Pablo Casals Festival was born. Since then, every summer, an inspiring series of concerts is played in and around Prades by some of the world's greatest musicians.
Casals himself participated in the festival up to the age of 90.
FRIDAY 8 AUGUST at 20h – Salle du Foirail, Prades (free for children)
Le Carnaval des Animaux
STUDENT CONCERTS
In 1976, at the suggestion of violinist, Fred Mucciolini, an Academy of Music was set up to welcome young musicians and give master classes in instruments of Chamber Music.
Some of the resulting concerts held in the last week take place in St Pierre in Prades, others in outlying villages where abbeys and small churches are packed full of gems of Baroque Art…… and proud parents mingling with music loving visitors.
Of course, the villages are well worth visiting in their own right, as is the main venue, St Michel de Cuxa, and other beautiful and peaceful abbeys and priories where the concerts are held.
THE ABBEYS AND PRIORIES…..
ST MICHEL DE CUXA ….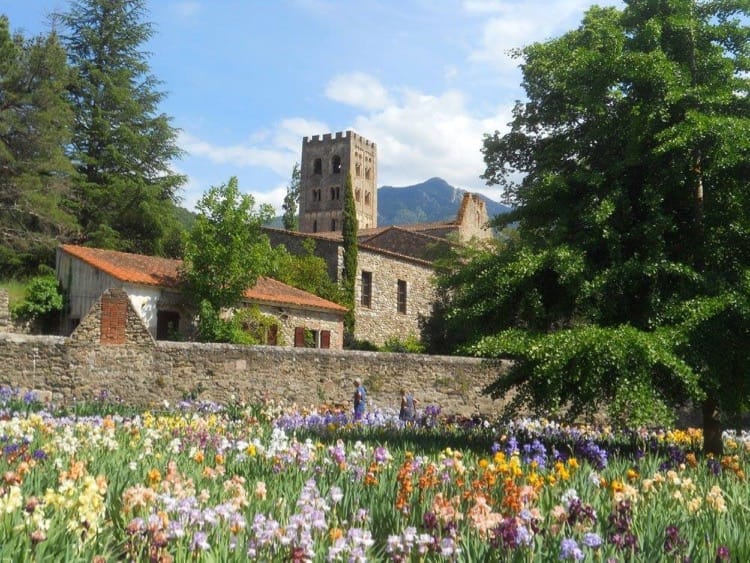 The 10th Century Abbey of St Michel de Cuxa is well signposted from Prades. With an imposing interior – majestic in its very simplicity – and Canigou towering in the background, the setting is stunning and inspirational. Beneath the church is a crypt and virtually an entire subterranean church supported on a massive central pillar and containing some delightful and primitive holy statues.
As the cool abbey church fills with music lovers, small bats can be seen flitting about in the high vaulted ceiling. But, once the musicians start playing, the bats are forgotten and the music commands undivided attention.
Tuesday 8 August – 20h – Abbaye Saint Michel de Cuxa
Concert surprises!!!
ABBAYE SAINT MARTIN DU CANIGOU, CASTEIL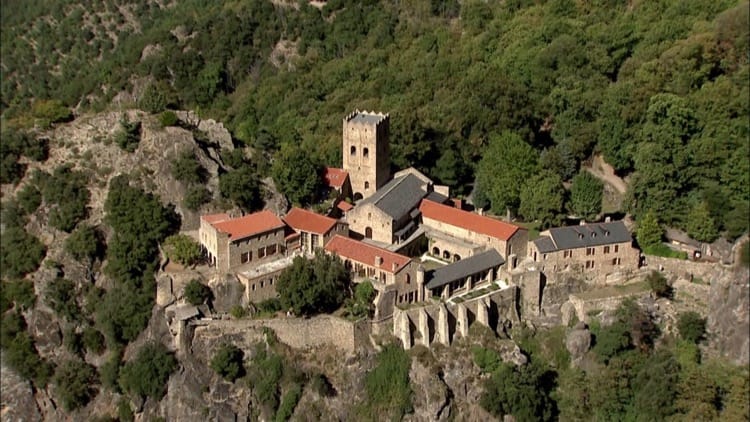 The Benedictine Abbey of St Martin de Canigou has held its position on the slopes of Canigou for over ten centuries. Framed by mountain peaks and rich forests, it is a steep and dramatic 45-minute walk from Casteil….or you can get a 4×4 taxi with Montagne & Transport (www.montagne-transport.com). The abbey has been a place of worship and meditation for many years and religious life continues to this day. Visitors are asked to respect the silence and enjoy the beauty in peace.
WEBSITE
THURSDAY 10 AUGUST – 18h – Abbaye Saint Martin du Canigou
'

Musiques au Sommet

'
PRIEURÉ DE SERRABONNE, BOULE D'AMONT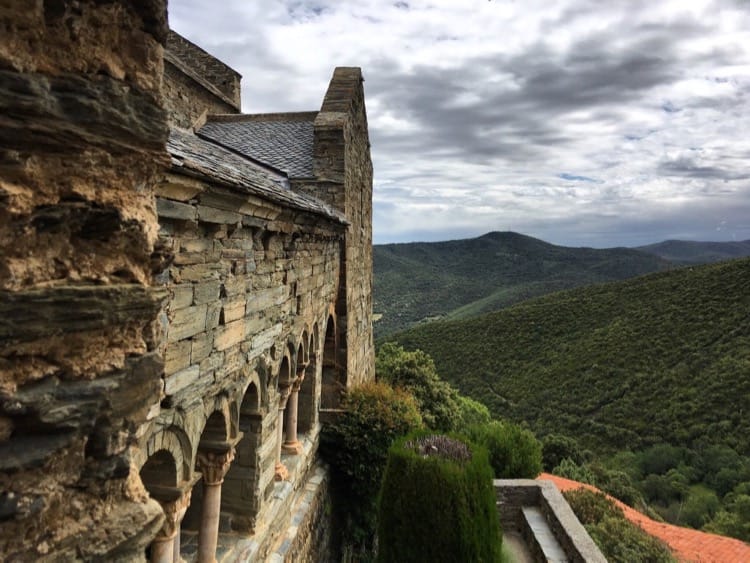 Views from this small 12th Century priory and its fascinating history are stunning, and well worth the torturous panoramic mountain drive. A cloistered hall, with perfectly preserved pink marble carvings of plants and animals sculpted onto the pillars and arches is a real treat, as is an indoor cloister also carved from the region's famous pink marble. Immaculate gardens provide an ideal spot for a picnic, quiet meditation and contemplation – or a chamber music concert. There is a small admission charge.
MONDAY 7 AUGUST – 18h – Prieuré de Serrabonne
'Contes et Légendes'
MARCEVOL.
A stunning drive through rolling vineyards brings you to Marcevol and its ancient XII century priory. Restored in the 80s and 90s, it was one of the pilgrim stops on route to St Jacques de Compostelle and is known for its excellent acoustics.
At nearby Arboussols, a farm sells home made foie gras and sometimes offers snack lunches, or you can take a picnic and walk an old paved footpath that brings you out in Eus.
WEDNESDAY 2 AUGUST – 17h – Prieuré de Marcevol


'Sérénade à Vienn

e

'
THE VILLAGES…a random presentation
This pretty medieval village originally grew up around the 12th century castle of Mosset, and is classed as one of the 'Plus Beaux Villages de France'. The Church of St Julien and Ste Baselisse is well worth a visit, its Bell Tower sporting one of the few mechanical clocks still functioning in the P-O.
The pine tree sprouting from the clock tower dates from the French Revolution and is said to symbolise the strength and tenacity of Mosset's inhabitants.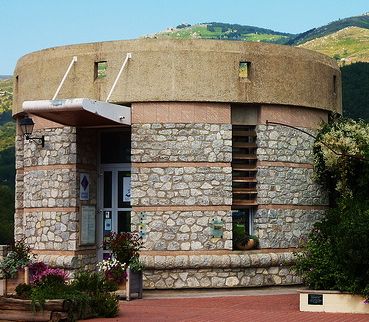 Visit the charming 'Tour des Parfums', a small, round museum dedicated to scents and fragrances, and let your nose lead you through an interactive 'smell and tell' discovery of past days and life in the mountains.
And Mosset is also home to the Mosset Opera. Don't miss their summer presentation 'Passion Opera Mosset', based around Offenbach, Gounod, Bellini and Verdi. Whilst major roles are taken by international opera stars, the chorus, orchestra and all other parts are played by local opera lovers who also make the costumes and build the sets. (www.operamosset.eu)
EUS
Find out more HERE about this once-fortified pedestrian-only village, built into terraces on a granite hill, is also classed as one of the "Plus Beaux Villages de France".
Narrow, be-flowered, cobbled streets are joined by ancient vaulted passageways. The imposing 18th Century church of St Vincent, perched on a rocky peak, has old ramparts to walk around with panoramic views of the Conflent Valley. Eus also has the reputation of being the sunniest village in France!
VINCA
A small village with restaurant and pretty church, don't forget to turn off at Vinça opposite the impressive 'plan d'eau' and head for the new and jazzy tourist office based in the 'Cave à Vins de Vinça'.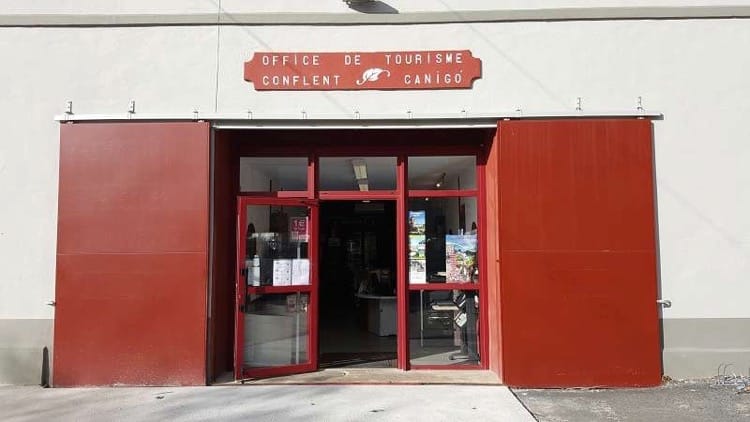 Easy parking, and find out all you want to know about the area from the bubbly Nathalie – with a glass of wine in your hand! There is also a pleasant lake and beach where you can swim, hire pedalos, trampoline, jump up and down on the bouncy castle…… and the kids will enjoy it too!
SATURDAY 12 AUGUST – 17h – Eglise de Vinça
'

Concert d'Orgue'
ESCARO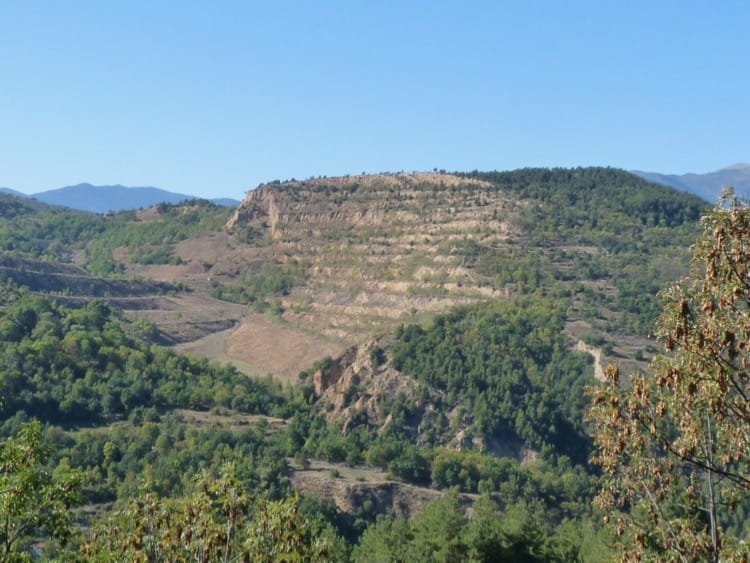 Escaro has a long mining history, with a fascinating museum, 'Memoire de la Mine'. It was the first area in France to produce fluorspar, dubbed 'the most colourful mineral in the world' (also mined at the Blue John Cavern in Derbyshire). The mine finally closed in 1993 when the mineral was exhausted, and its population of 429 dwindled to just 85.
When underground tunnels put the village at risk of collapse, the old St Martin's Church was rebuilt further south, and a new village grew up around the church.
Today it is a small and pleasant village, with great views and walking opportunities – well worth a visit.
VILLEFRANCHE DE CONFLENT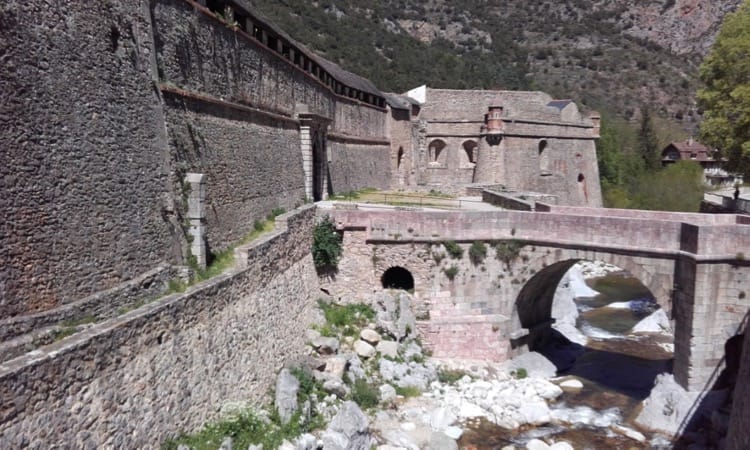 Featured in the spring 2017 edition of P-O Life Mag, this perfectly preserved fortified medieval town whisks you back thousands of years
Wander the ancient ramparts, climb 'les milles marches' – 1279 steps of underground staircase leading to Fort Liberia, perched above the town, and dominated by Canigou. In the forst, visit the Prison de Dames, where infamous lady poisoners were chained to the wall of their cell. Wax models of them sit there still.
SUNDAY 6 AUGUST – 17h – Eglise de Villefranche de Conflent
'Cello plus'
And just across the road, summer is the perfect time to cool it at the 'Les Grottes des Canalettes', exciting network of spectacular caves. Follow a qualified guide along specially adapted bridges and walkways, deep into the heart of the Massif du Canigou mountain range, often ending with a sound and light display, showcasing the very best of the underground cathedral, highlighting the colours of the minerals, to the accompaniment of Strauss, Bach, Casals and Pavarotti.

MANTET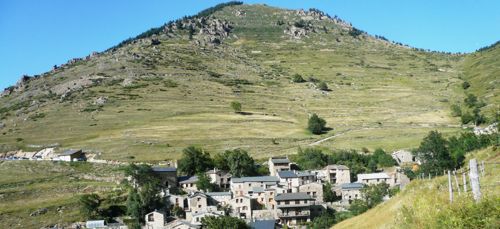 Just after Villefranche de Conflent, turn left onto the D6 through Fuilla, Sahorre, and Py as the road climbs and winds for about 20 km to the Col de Mantet. From there you can see the tiny village below on your left. On your right, stone sheep graze.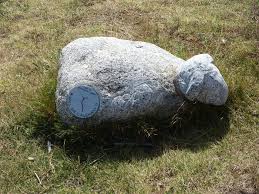 Mantet was the last village in France to get electricity. In fact, the road only reached it in 1964 when the village had been resettled after all its inhabitants had been expelled by the Nazis during the war.
Current residents of this former smuggling hideout make a living from selling cheese and honey, and guiding tourists amidst the stunning scenery of the 3000 hectare Nature Reserve. Mountain streams provide ideal picnic spots, and wild flowers abound.
VERNET LES BAINS AND CORNEILLA DE CONFLENT.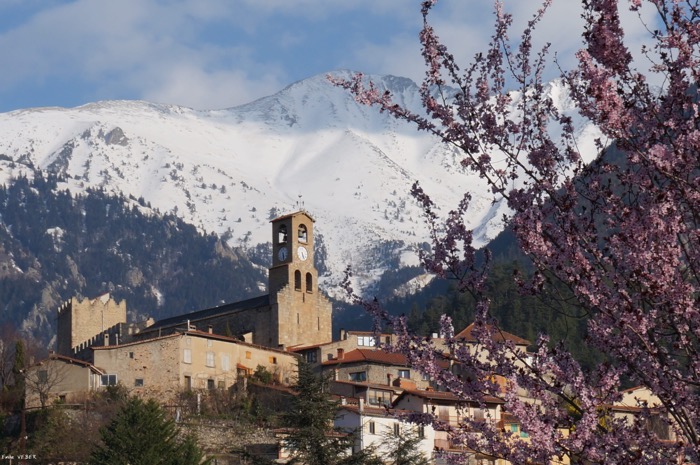 Driving towards Vernet les Bains, pass through Corneilla de Conflent, once home to Guillem Ramon, Count of Cerdagne. All that remains of his palace is a tower, but the rather splendid looking church has some fine examples of Catalan Romanesque art and the whole village has an olde worlde charm.
SATURDAY 5 AUGUST – 17h – Eglise de Corneilla de ConflenT
'Concert génération SPEDIDAM'
Vernet itself was a highly fashionable 'station thermale' at the start of the 20th century. Today, it is a pretty Catalan village and spa, recommended for respiratory and rheumatic disorders. Along with bars, restaurants and casino, its steep, narrow, flower-decked streets, lead to the XII century church of Saint Saturnin attached to the castle. This also makes a great base for exploring, whether driving or walking. The Cady valley and surrounding countryside is spectacular, and Canigou omnipresent.
Visit the 'arboretum' with over 2,000 identified and listed trees, the geological museum with its collection of rocks, minerals, fossils and crystals, or stroll around the 'Kipling circuit', a short walk with illustrated panels and quotations from Kipling's own writings.
Locals and visitors still wash their smalls in the natural hot water of the outdoor washroom. Swipe your SmartPhone on the codes on the walls and listen to the washroom come to life.
SUNDAY 30 JULY – 12H – Caso,p de Vernet les Bains
'Vernet les Bains'
FRIDAY 11 AUGUST ) 17H – Eglise Anglicane, Vernet


'Poèmes'
CATLLAR
From Prades, if you are driving up to Molitg les Bains or Mosset, you will pass through the small village of Catllar. One blink and it's gone, but if you have a few minutes, take a right turn into the village square and have a drink at the Olivier bar/restaurant, which has a great terrace.
The Catllar church dates from 948 with wrought iron bell tower. A short walk brings you to the river and picnic area.
THURSDAY 3 AUGUST – 17H –Eglise de Catllar
'Les révélations Classiques de l'ADAMI'
THE GRAND HOTEL, MOLITG-LES-BAINS
Impossible to miss when driving the D14 from Prades to Mosset, the splendid Grand Hotel dominates the deep gorge cut by swift running water of the Castellane River. On the left, a tall rocky outcrop is topped by a ruined castle and, hidden from immediate view, a small chapel. On the right, the gothic, grey granite Chateau de Riell.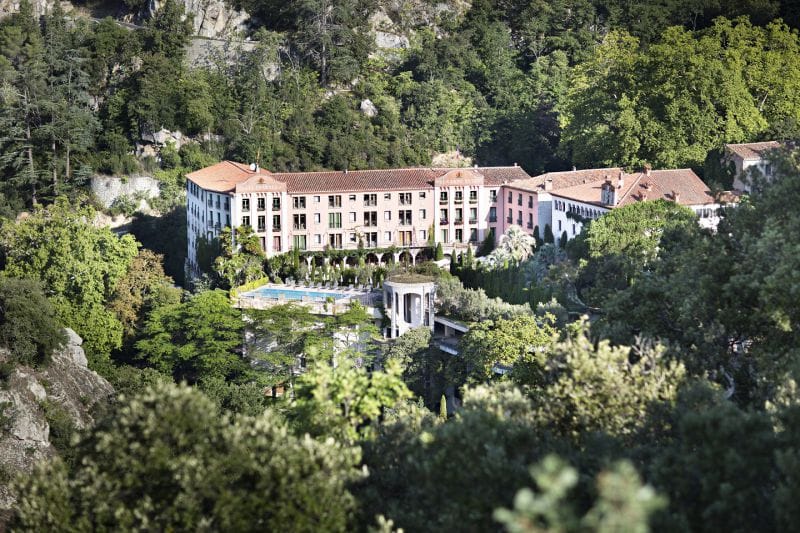 In fact, Pablo Casals regularly stayed at the Grand Hotel, finding a sanctuary to practise his music and relax in the beauty of the surroundings. Today you can have a drink or meal on the terrace where Casals once played, explore the grounds, have a spa treatment, enjoy the concerts, and use the pool if you eat in the restaurant.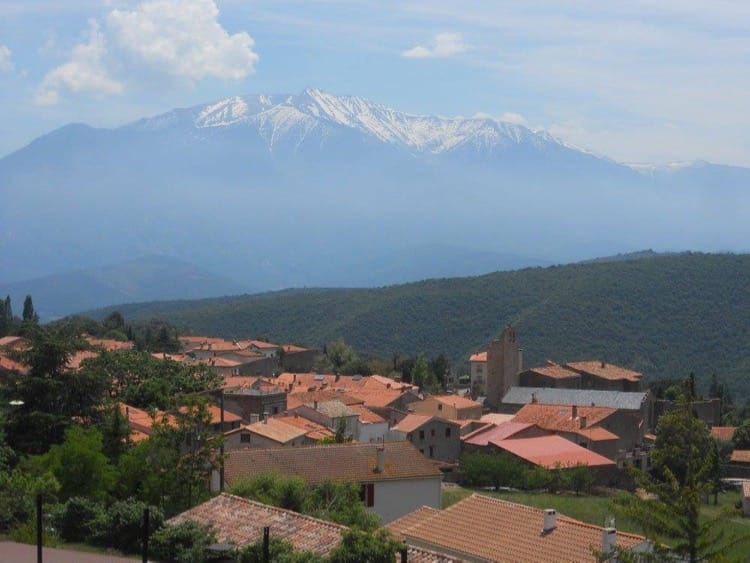 WEDNESDAY 9 AUGUST – 17h – Eglise de Molitg
'El Vendrell – Barcelona'