Bell Ringing Festival
---
1st August 2021

-

18th August 2021
Event Navigation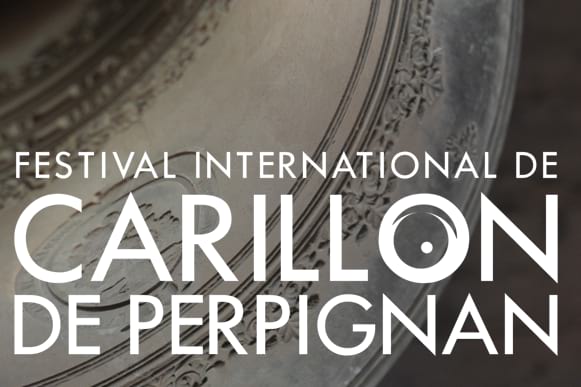 International Bell Ringing Festival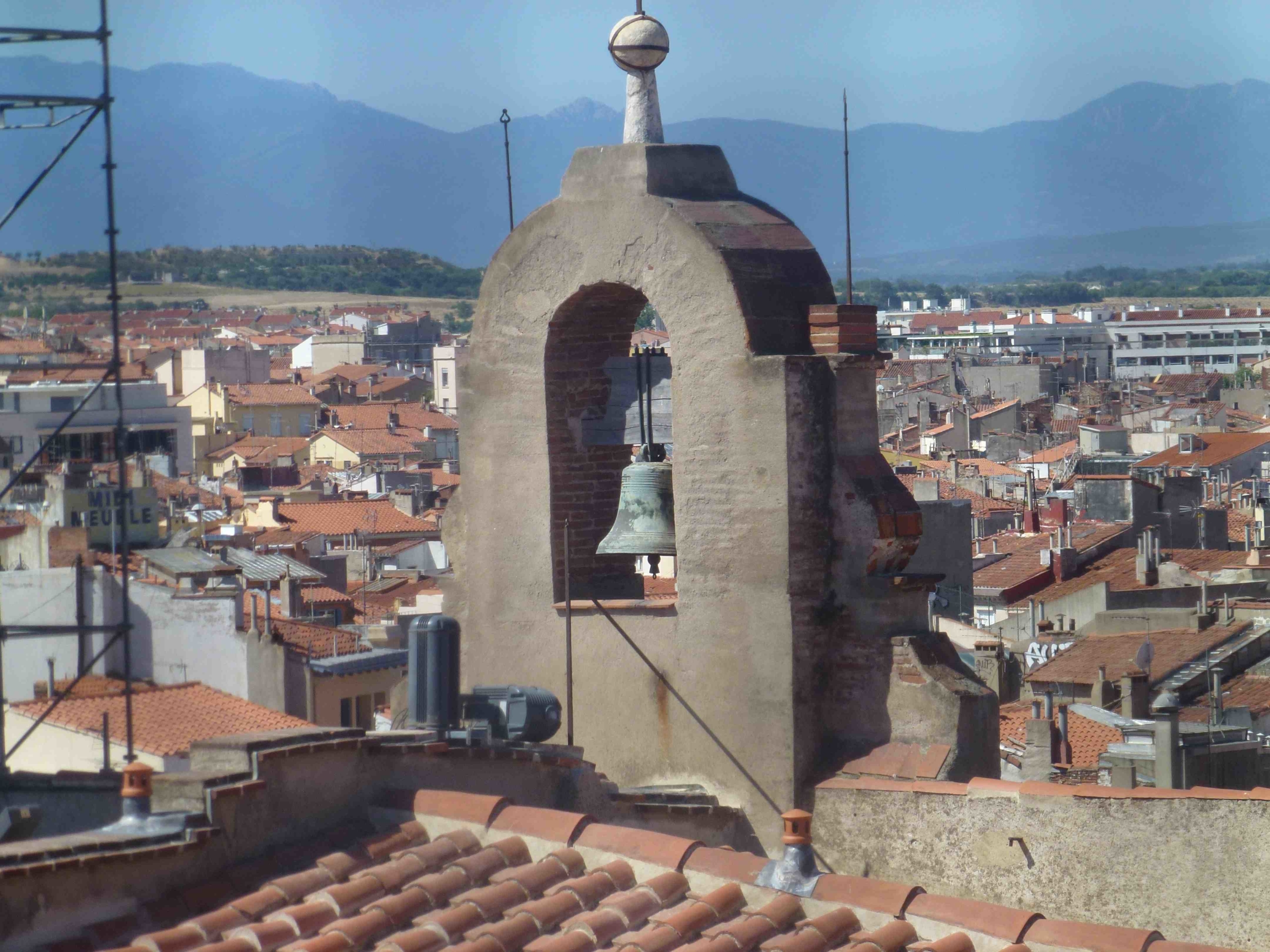 The Festival
Now into it's 19th edition, the annual bell ringing festival, le Festival International de Carillon, brings together internationally-acclaimed artists for a joyous celebration of traditional bell music. What's more, it's free and open to everyone!
Organised by the association, des Amis du carillon de la cathédrale Saint-Jean-Baptiste, in 2018, the bell ringing festival inaugurated the Peace Bell, in commemoration of the 100th anniversary of the end of WWI.
This year, the festival welcomes bell ringers from around the world every Wednesday at 3pm from 14th July to 18th August.
Celebrating our newfound freedom, this year's festival will help us travel, explore and adventure through music: concerts are inspired by the theme terra incognita.
This theme allows composers and musicians to perform music which has never (or rarely!) been performed on bells before.
What's more, the bells themselves have a history of breaking new ground. Before being permanently installed in the bell tower of the church of Saint-Jean-le-Vieux in 1885, the bells, founded by the Amédée Bollée & Fils workshop in Le Mans, was presented at Paris Universal Exhibition of 1878 (11 years before the Eiffel Tower!)
This ensemble, classified as a historical monument in 1990, is one of the rare intact examples of the 19th century four octave bell.
Why not see where the magic happens with a visit of the bells?
It's totally free of charge, limited to just 9 people and sees you climb up the 122 steps to the top of the bell tower!
Reservations and masks obligatory. Not for those with a fear of heights!!
Contact the Office de Tourisme
Place de la Loge, 66000 Perpignan
Tel: 04 68 66 30 30
Website
Programme
Bell ringers will come form 6 different countries and the opening night, falling on France's national holiday, will be an extra special collaboration between bell ringers and a brass quintet.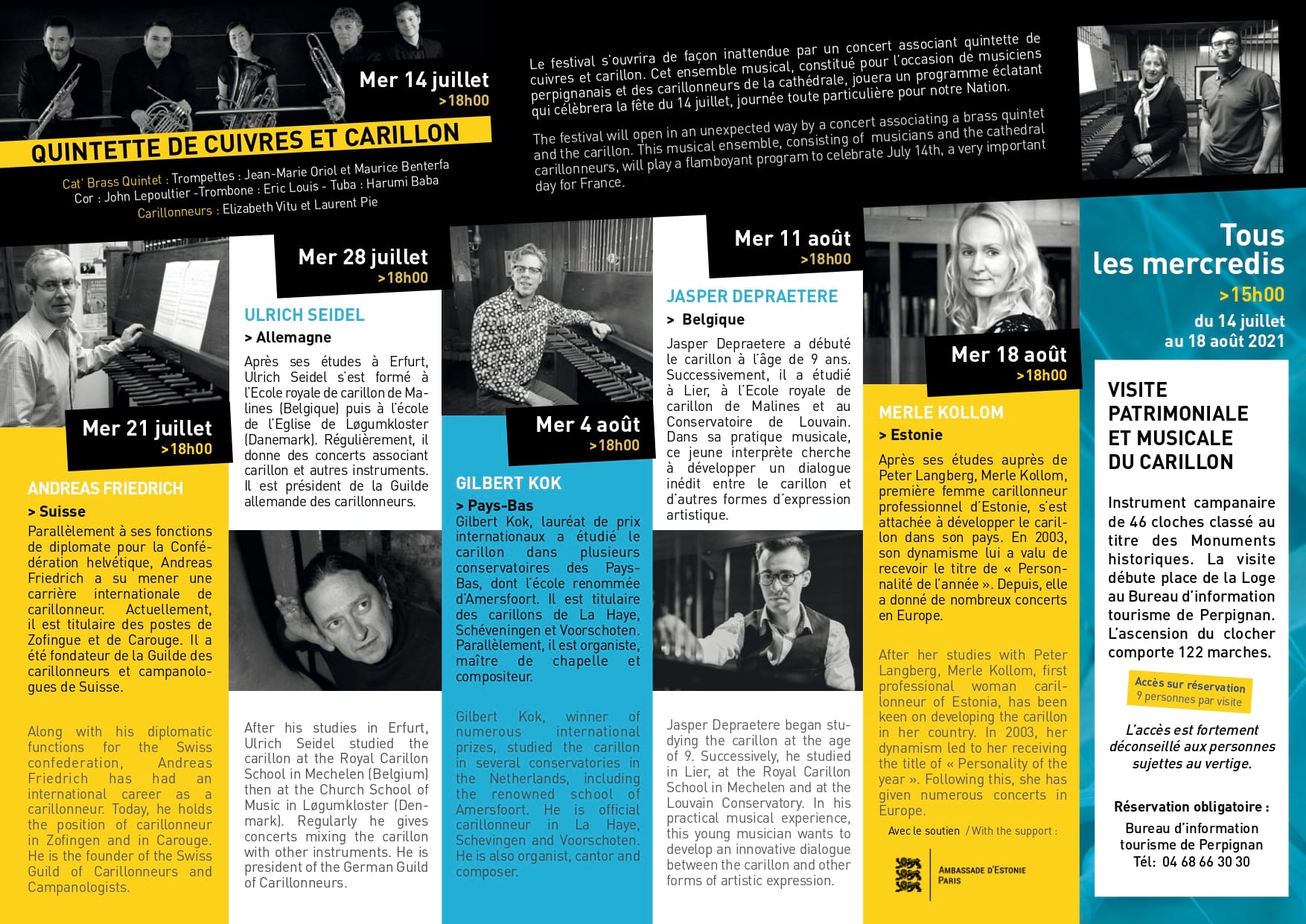 Masks obligatory throughout 45 minute concerts
Limited seating available
Free concerts