FIRE IN LE PERTHUS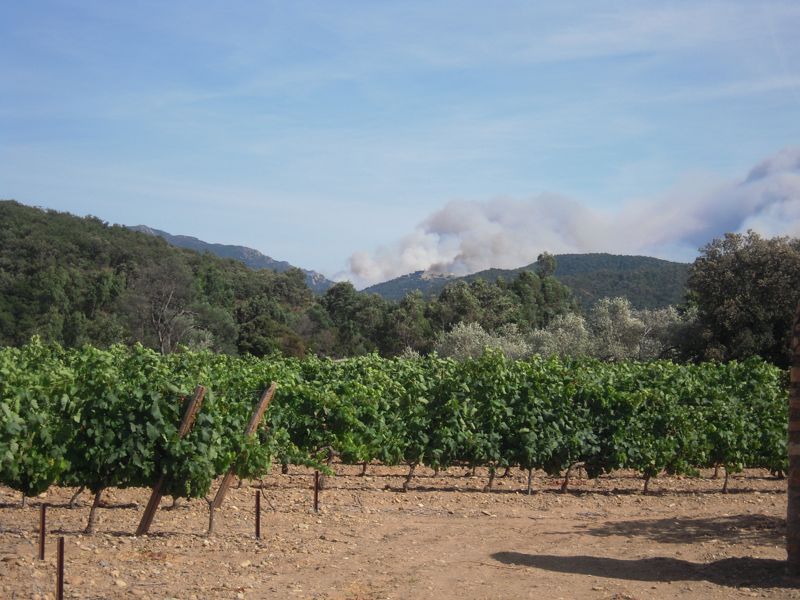 CLICK TO ENLARGE
Fort Bellegarde taken from Maureillas
Fire is raging at the moment around Le Perthus and La Jonquera. Le Perthus has been evacuated and both Nationale and motorway A9 are at a standstill, with long jams stretching both ways. The road is blocked from the Thermes roundabout at Le Boulou and the motorway is stationary.
Discovered late morning on the Spanish side of Le Perthus, having started in or around the bottom car park on the Spanish side, this apparently intense fire had overtaken around 250 hectares around 17h on Sunday 22nd July.
The fire service is hoping that the Tramontane will calm down by early evening.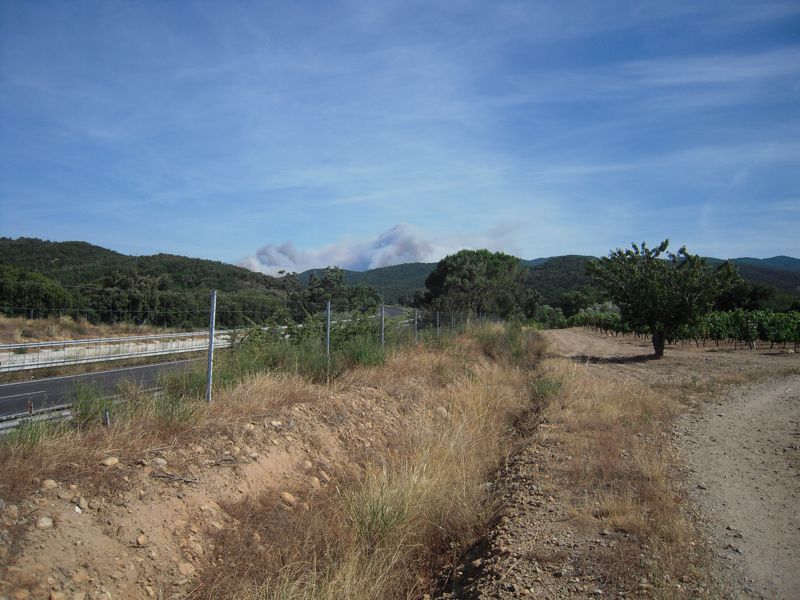 CLICK TO ENLARGE
A9 Motorway into Spain completely empty
In 1986, the cinders from a fire in the same area actually reached as far as Port Vendres when the Tramontane eased and the vent d'Espagne took over.
An equally horrendous fire at Bouleternere, near Prades yesterday has meant that the fire services have been on duty more than 24 hours.
The fire at Le Perthus, travelling at about 5-6km/h, came within 10km of Figueres where several people reported difficulties breathing due to a smokey atmosphere.
Today, Monday, it is apparently under control, with small pockets still smoldering, and traffic is apparently moving – but slowly.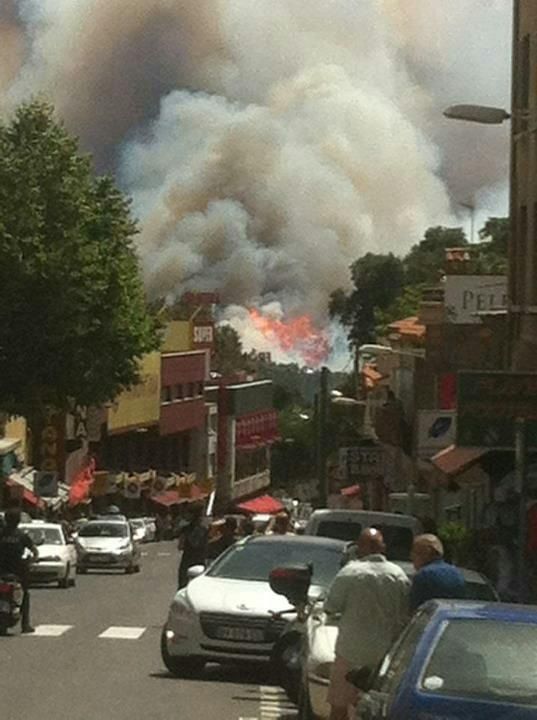 CLICK TO ENLARGE
Fire at the bottom of Le Perthus
(Photo credit: Paul Francis)
More photos from a rather brave gentleman who was one of the last cars to enter the motorway at Le Boulou before it was closed down. You can clearly see the progression as he passes Le Perthus and Fort Bellegarde and heads further south.
CLICK TO ENLARGE